10 Restaurants for a Great First Date, Whatever Your Budget
Go get that second date!
(SPOT.ph) If you ask us, the perfect date would have to be… April 25th. Because it's not too hot, not too cold—all you need is a light jacket. But, alas, when it comes to planning the perfect first date, it's different strokes for different folks. Lots of factors come into play: time of day, budget, location, ambience—but we're sure you'll agree that the most crucial part is to show them a great time. Whether you're pulling out all the stops or keeping it real simple, there's something on this list for everyone. We've even arranged them according to budget, because we're nice like that.
Here are 10 first-date spots in the Metro, according to budget:
Kopi Chan — About P600 to P700 for two people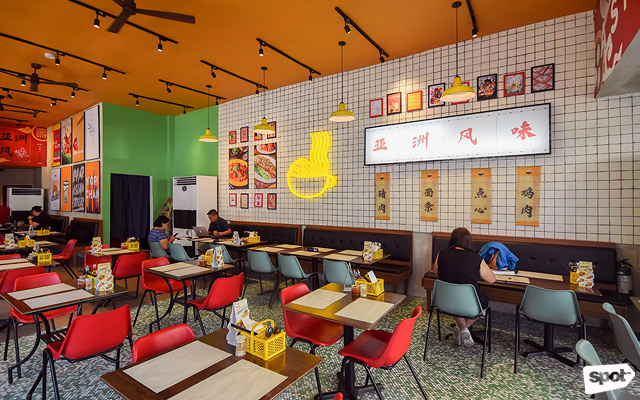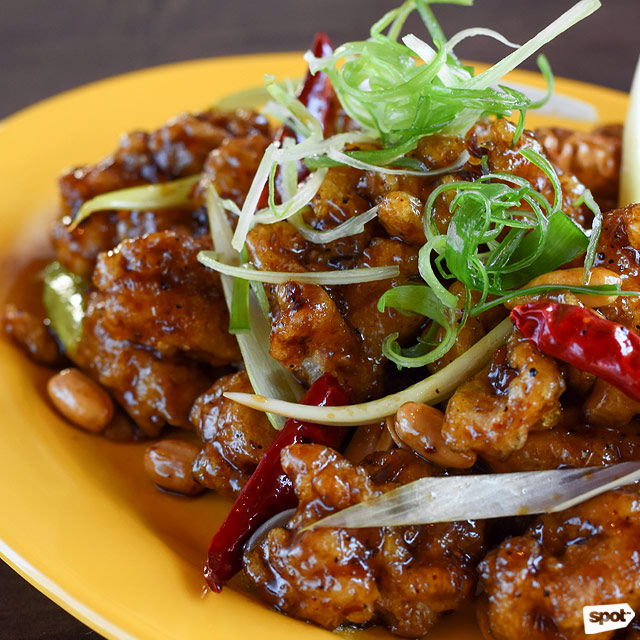 ADVERTISEMENT - CONTINUE READING BELOW
This 24-hour Asian diner takes inspiration from all over Asia, down to the finer, quirkier details of every culture—case in point, the KC Spaghetti (P128/solo, P248/sharing). If you're keeping things low key and super casual, you and your date can laugh at how similar it is to the birthday-party spaghetti of your childhood, then marvel together at how sophisticated this iteration actually tastes. (The secret, we can tell you, is chorizo and curry sauce.) The Kung Pao Chicken (P218/solo, P428/sharing) looks threatening, but isn't actually that spicy—you can share one but easily adjust it to each person's preference. And if that isn't a great way to get to know a potential life partner, we'd like to hear your ideas. We'll wait.
CONTINUE READING BELOW
Recommended Videos
Kopi Chan is at Shopwise Arcade, General Romulo Avenue, Araneta City.  
The Grid — About P700 to P800 for two people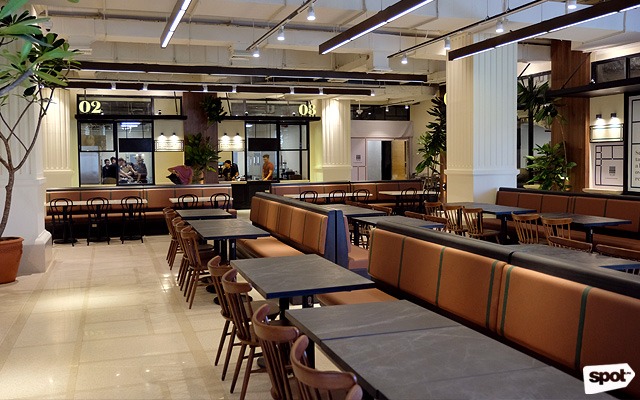 ADVERTISEMENT - CONTINUE READING BELOW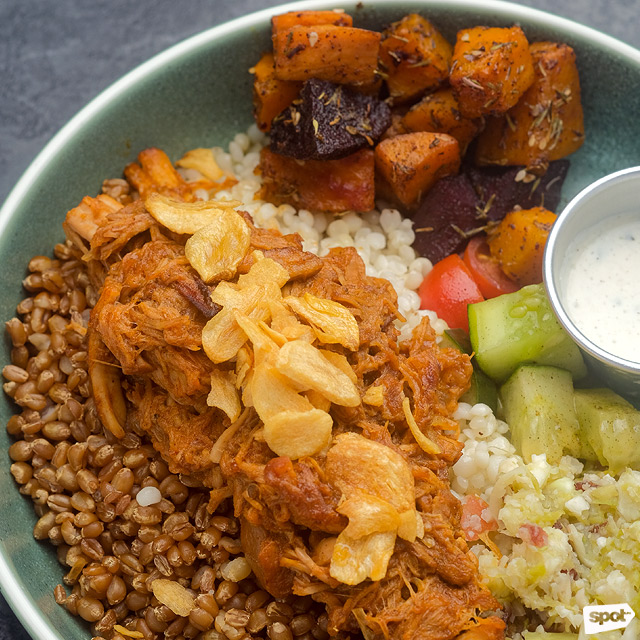 Since The Grid opened, the burden of choosing the "right" restaurant for a first date has almost disappeared. Unlike most food halls, The Grid did away with the individual branding of each stall and let all the food speak for itself. With a mix of established restaurants and some weekend-market favourites, there's something here for everyone. From La Chinesca's Enchilada Verde (P250) to Samyan's Phad Krapao Gai (P250), you could have pretty much whatever you want, and you won't even spend four figures. Cap the night off with some coffee or a cocktail from their in-house bar and consider your second date booked. (Note: If it doesn't go well, that's on you. Most of your relationship woes are.)
The Grid is at Level R2, Power Plant Mall, Rockwell, Makati City. 
R Café & Bar — About P750 to P850 for two people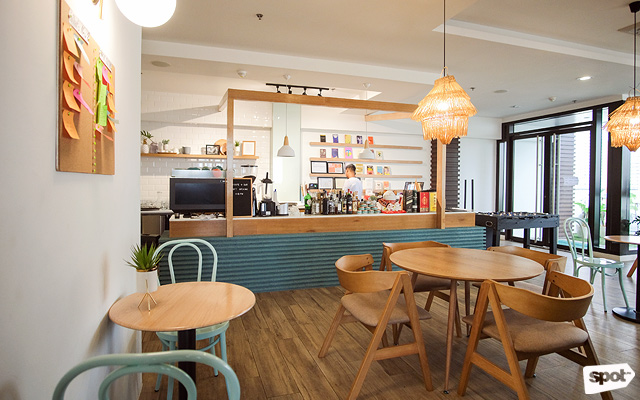 ADVERTISEMENT - CONTINUE READING BELOW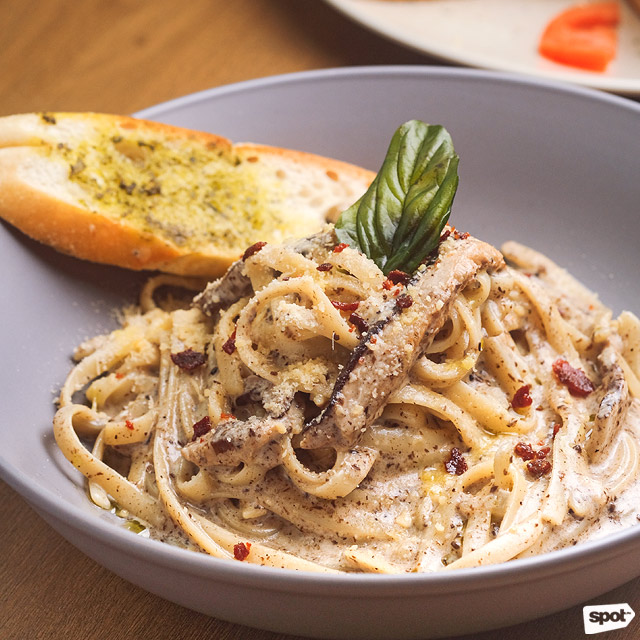 Known for its cheap eats and numerous dumpling joints, Binondo bears witness to many a successful food crawl. If you've got an adventurous eater on your hands, start the date off with the usual haunts in the area. Then as the day winds down, take them for a drink more than a dozen floors up to R Café and Bar where you'll find a welcome respite from the busy streets below. There seems to be nothing like it in Binondo with its soft, calm colours and predominantly light wooden interiors—that's your atmosphere taken care of. The menu is pretty straightforward with a classic Caesar's Salad (P250) and a standout Pasta Tartufo (P350). That helps, because when you're just looking for a chill place to rest your mind and focus on the company, all you'll want are fantastic no-brainer dishes. 
ADVERTISEMENT - CONTINUE READING BELOW
R Café & Bar is at A.CBK Building, Hormiga Street corner Quintin Paredes Street, Binondo, Manila City.
Flossom Kitchen + Café — About P850 to P950 for two people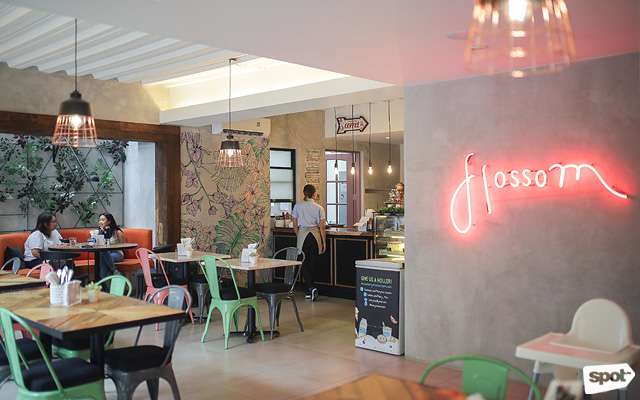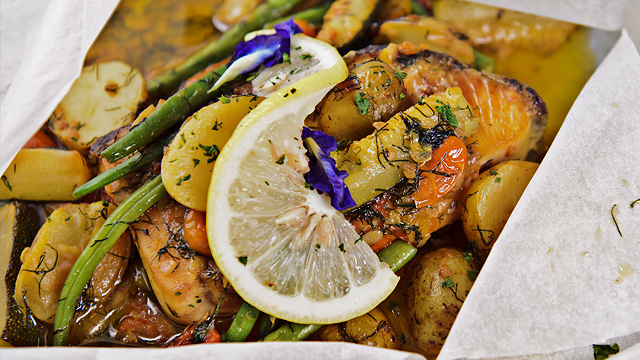 Get yourselves a table at Flossom and you'll be their Instagram boyfriend/girlfriend in no time. This space may be decked out in foliage and flowers, but make no mistake, an Instagram-worthy photo isn't the only thing they have in store for you. Hearty dishes as well as vegetarian eats dominate their menu—from the Seafood Coconut Curry (P450) to Shimeji Fritters (P300), they're definitely not out here having a dainty tea party. But in true Flossom style, every dish is garnished with their signature edible flowers, ready for your date's feed as well as their appetite. 
ADVERTISEMENT - CONTINUE READING BELOW
Flossom Kitchen + Café has branches at G/F Flossom Place, N. Averilla Street, San Juan City and 2/F North Towers, SM City North EDSA, North Avenue corner EDSA, Quezon City.
Bellini's — About P1,250 to P1,500 for two people
Established in 1999, Roberto Bellini's baby is as consistent as ever. You'll catch the guy making the rounds and greeting guests, looking like a loveable Italian uncle straight out of Goodfellas. Even during the day, the ambience is surprisingly intimate thanks to its dim lighting, but not such that it seems like too much for a first date. With its white linens and wine glasses at the ready, Bellini's is a place you can put on your imaginary fancy pants and do away with the intimidating atmosphere high-end restaurants can bring. We suggest you split a classic Napoletana Pizza (P300/small, P520/large) or a plate of creamy Fettuccine Panna Prosciutto e Funghi (P320), because the antipasti might trick you into ordering all of them. And as for conversation, well—they did film a One More Chance scene here.
ADVERTISEMENT - CONTINUE READING BELOW
Bellini's is at Cubao Expo, General Romulo Avenue, Cubao, Quezon City.
Francesco's Kitchen - About P1,750 to P2,000 for two people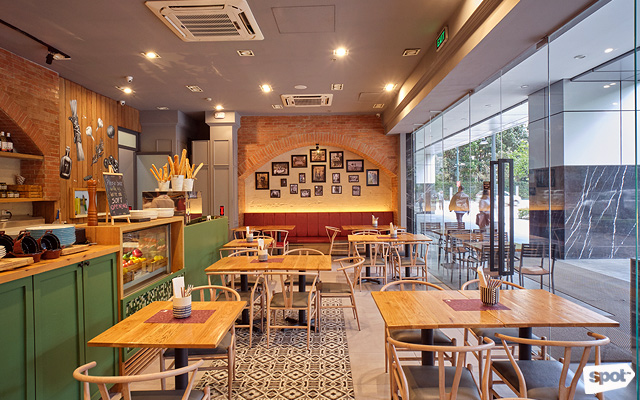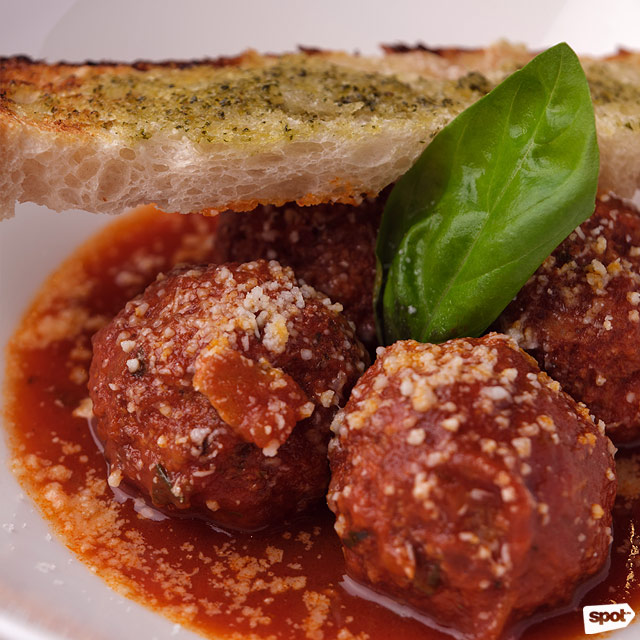 You know what they say: you can take the boy out of Italy but you can't take Italy out of the boy who grew up in his Nonna's kitchen. Reminiscent of his hometown, Chef Francesco Rizzo first set up shop in a quiet neighbourhood in San Juan, bringing Francesco's Kitchen to life inside a modest two-story home. Inside, you'll feel as if an old friend invited you over for a hearty home-cooked meal—Le Polpette Di Mamma (P460), his mom's special meatballs smothered in fresh tomato sauce. Each dish is lovingly prepared by hand, with fresh ingredients and a dedication to making all of these shine. Impress with a classic Pizza Margherita (P480) and round it off with the Polipo (P560), or tender grilled octopus. The menu's a bit on the pricey side but when you're guaranteed to have one of the best meals of your life (and if you're really trying to rack up date points), it's a small price to pay.  
ADVERTISEMENT - CONTINUE READING BELOW
Francesco's Kitchen as branches at 863 A. Mabini Street, Addition Hills, San Juan City and BGC Corporate Center, 30th Street, Bonifacio Global City.
Pandan Asian Café — About P2,250 to P2,500 for two people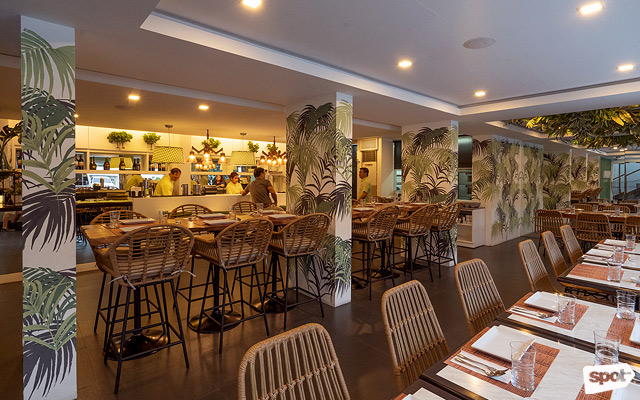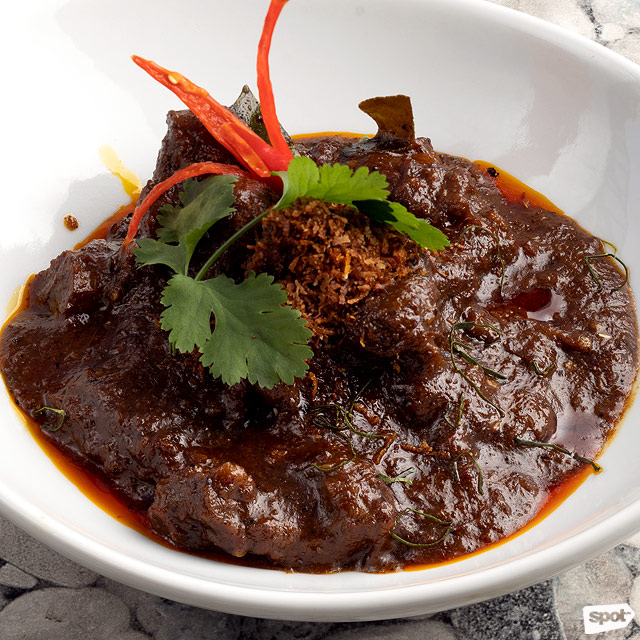 If your date's the jet setting type, they'll be thrilled with this one. Offering Southeast Asian cuisine, Pandan's inviting, bright space whisks you away to a tropical paradise in the middle of the city. With hand-painted tropical leaves on white pillars and a mix of rattan and gingham details, it's no surprise that Chef Myke Tatung thought of Crazy Rich Asians when conceptualising the interiors. Pandan gives off a cozy yet sophisticated vibe while serving up unpretentious, traditional dishes from all over the region. Whether you're after a flavor bomb like the Beef Rendang (P580) from Indonesia or the freshness of a Vietnamese Platter (P590), there's something here for everyone. 
ADVERTISEMENT - CONTINUE READING BELOW
Pandan Asian Café is at 76 Scout Limbaga Street, Barangay Laging Handa, Tomas Morato, Quezon City.
Cartel Deli (Little Spain) — About P2,500 to P2,750 for two people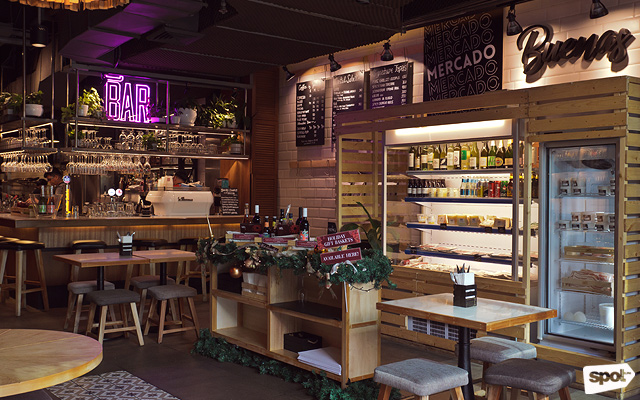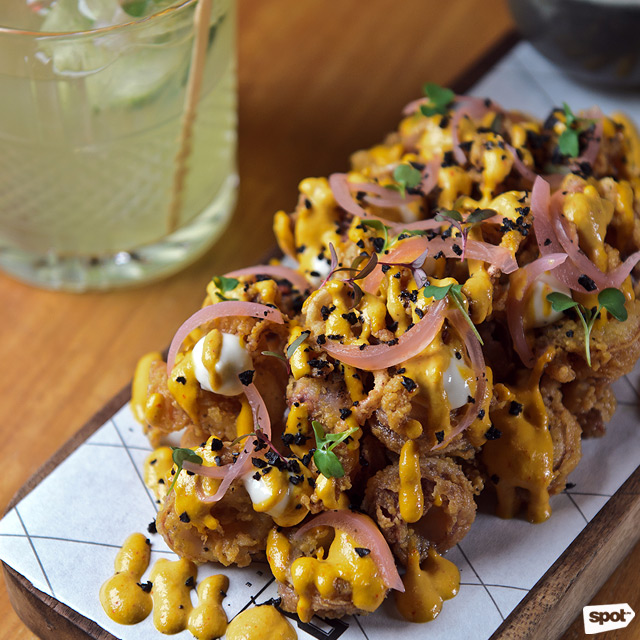 Ah, the brunch date. As friendly as a lunch date but with a little bit more effort and commitment because of the slightly earlier hour. If you've already got one foot in the door—i.e., you know they're as into you as you're into them—keep the momentum going and take them to Cartel Deli for an intimate, get-to-know-you-better situation in its homey yet upscale interiors. Secure a cozy table towards the back and do some people-watching over Spanish-inspired bites, do as the Spaniards do and go the tapas route. The Fried "Calamares" (P490) is a plate that's almost too easy to pick at, while the "Sobrasada" Spring Roll (P480) delivers on the cured-meat front with chorizo. (Pro tip: Dip it in the honey and thank us later.) Then, share a bottle of wine, and perhaps go for a romantic stroll to the weekend market. 
ADVERTISEMENT - CONTINUE READING BELOW
Cartel Deli (Little Spain) is at G/F KL Tower, Gamboa Street, Legazpi Village, Makati City.
The Test Kitchen — About P2,750 to P3,500 for two people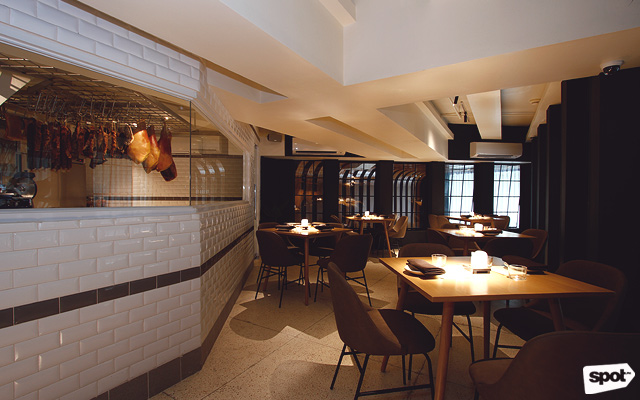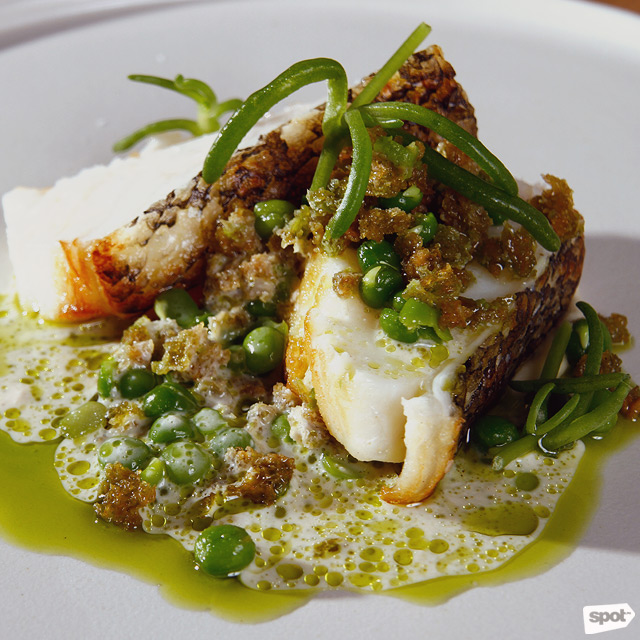 If you (or your date) get heart eyes for someone like Brad Leone from—well, the Internet—this Rockwell darling is ideal. From a shelf lined with fermenting ingredients to three-year-old dry-aged meats, Chef Josh Boutwood's Test Kitchen is a candy store for food nerds. With it's loft-like interiors and calculated spotlights designed to highlight the masterpieces served at the table, one can only imagine a first date to take place here at dinner time. This definitely isn't a place for the faint of heart (or the vegetarian of soul), but if you're feeling fancy and want to flex that foodie muscle, The Test Kitchen is a major contender for date night. Start off strong with Today's Bread (P190), accompanied by Today's Charcuterie (P320), followed by Sea Bass, Fennel, and Green Peas (P1,400) and what you have is a time-tested formula—literally—for a delectable meal. 
ADVERTISEMENT - CONTINUE READING BELOW
The Test Kitchen is at G/F One Rockwell, Rockwell Drive, Rockwell Center, Makati City.
Hapag Private Dining — About P5,600 to P6,100 for two people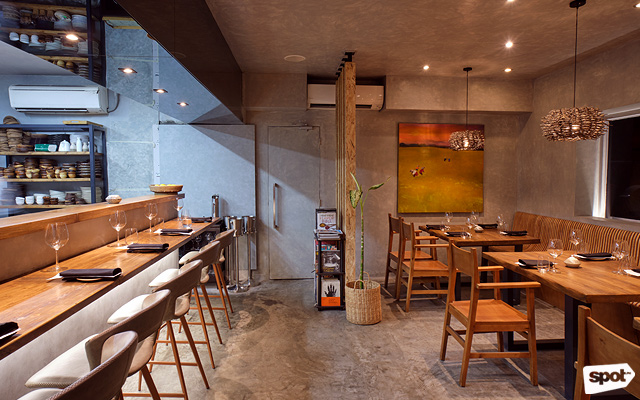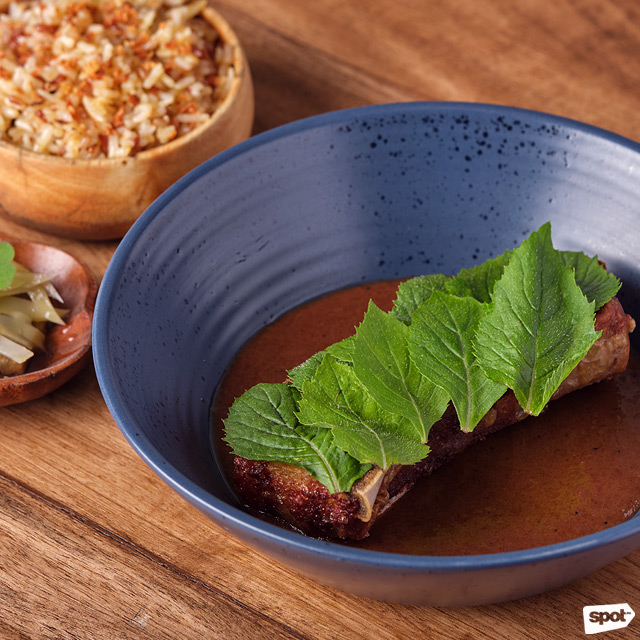 Armed with dishes straight out of your childhood memories and into Chef's Table, Hapag Private Dining shakes you up and transports you back to simpler times with an eight-course tasting menu (P2,800/person) designed to elevate the Filipino flavours we know and love. When people think, "tasting menu," Makati or BGC usually come to mind, but Northerners, rejoice! This low-key restaurant is located along Katipunan extension—a bit of a journey, but fortune favors the brave. With handcrafted wooden features and tones of brown and grey, it's pretty cozy inside; add to that the steady rhythm of the busy kitchen and the ambience alone will be enough to lull you into a trance. Like clockwork, plate after plate will appear on your table—so you can concentrate on stimulating conversation—seamlessly transitioning from fresh shellfish to potted vegetables then from the binagoongan of your yesteryears to a dessert paying homage to the tropics. This is where you go when you're really trying to flex.
ADVERTISEMENT - CONTINUE READING BELOW
Hapag Private Dining is at 201 Katipunan Avenue, Project 4, Quezon City.
Share this story with your friends!
---
Help us make Spot.ph better!
Take the short survey
Load More Stories