10 Chinese Dramas Worth Checking Out on Netflix
For your Asian drama fix.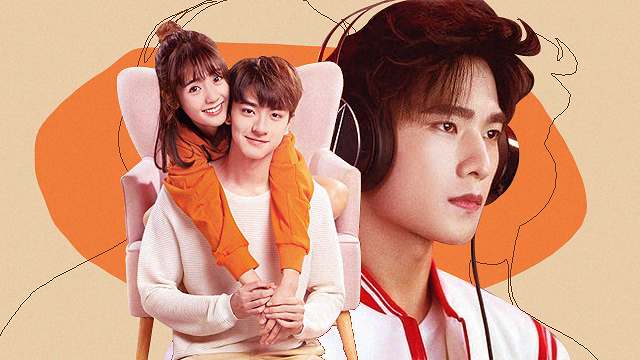 (SPOT.ph) K-Dramas are all the rage and chances are, you already have a list of titles to watch. But hear us out: what about Chinese-language dramas? You've probably seen the old and new versions of Meteor Garden, but there are other Chinese titles worth a watch. Much like your fave Korean dramas, Chinese dramas also pack substantial storylines, complex characters, and dreamy soundtracks. If you have no idea where to start or where to stream (legally!), don't worry, we got you.
ADVERTISEMENT - CONTINUE READING BELOW
Here are 10 Chinese dramas you can stream on Netflix:
A Love So Beautiful (2017)
If you're into the sweetness of high school romance, this one's for you. Based on the novel To Our Pure Little Beauty by Zhao Qianqian, this 23-episode drama follows cheerful Chen Xiaoxi (Shen Yue) and popular smart student Jiang Chen (Hu Yitian), who have been close neighbors since childhood. A great loss hits Jiang Chen, making him distant. Together with the funny Lu Yang (Sun Ning), blunt Lin Jingxiao (Wang Ziwei), and national swimmer Wu Bosong (Gao Zhiting), the two figure out their feelings and prepare for the college entrance examinations. Fun fact: Lead star Shen Yue looks familiar because she played Dong Shan Cai in the 2018 remake of Meteor Garden.
The Untamed (2019)
The Untamed is a Chinese mythological drama that focuses on the powerful Wen sect that rules over the smaller territories of a mythical world. In their youth, the adventurous Wei Wuxian (Xiao Zhan) and Lan Wangji (Wang Yibo) embarked on journeys across the land, and uncovered the evil secret of the powerful Wen sect leader in the process. In his effort to save others then, Wei Wuxian disappears, but turns up again years later to finally set things right with Lan Wangji.
ADVERTISEMENT - CONTINUE READING BELOW
Put Your Head on My Shoulder (2019)
As graduation looms near, the indecisive Situ Mo (Xing Fei) tries a variety of hobbies and interests, but can't really cement plans for her future. Her usual flow of life is disrupted when she somehow ends up living with brilliant physics student Gu Weiyi (Lin Yi). As he pops up in different parts of her life, her once-lonely and quiet routine is filled with welcome chaos. The 24-episode drama is based on a novel of the same name. 
Le Coup de Foudre (2019)
Zhao Qiaoyi (Janice Wu) and Yan Mo (Zhang Yujian) don't exactly have a lot in common—save for a desk they shared back in high school and their group of friends. Despite their many differences, they find themselves falling in love at the wrong time. When they reunite years later, they must decide whether they are willing to overcome all the obstacles in the way of their happily ever after.
ADVERTISEMENT - CONTINUE READING BELOW
Love O2O (2016)
In the world of "A Chinese Ghost Story," a fictional online role-playing game partnerships are just as important as skill, technique, and strategy. Resident pretty girl of the Computer Science department Bei Weiwei (Zheng Shuang) may excel in academics, but she's an even better player in the virtual world. When her in-game husband cuts things off, top player Yixiao Naihe offers to get together to complete a couple challenge, and Bei Weiwei is quick to expect victory. What she doesn't expect, though, is for her new online partner to be Xiao Nai (Yang Yang), a popular senior who reigns supreme not just in the game, but in their school, too. Love O2O is considered a commercial success in China, with over 25 billion views online.
Here to Heart (2018)
The fast-paced world of technology can often lead to misguided choices and missteps, but Zhan Nanxian (Hans Zhang) has a good instinct for business. Enter Wen Nuan (Janine Chang), a driven woman who quits her high-paying job in England to become Nanxian's executive assistant. She is resolved to help build the company from the ground up, but perhaps her determination to get back together with her ex-boyfriend-turned-new boss is even stronger. 
ADVERTISEMENT - CONTINUE READING BELOW
Well-Intended Love (2019)
D-list actress Xia Lin (Wang Shuang) has been diagnosed with leukemia, and the only way she'll survive is if she receives a bone marrow donation. In order to secure funds for the operation and get the transplant she needs, she agrees to a secret marriage with rich, young CEO Ling Yi Zhou (Xu Kaicheng). Controversy and drama surround the union, and if you can't get enough of the drama, you can look forward to a second season of Well-Intended Love coming up in 2020. 
The Rise of Phoenixes (2018)
Falsely accused of a crime, illegitimate daughter Feng Zhi Wei (Ni Ni) is banished from the Qiu family in this period series. Refusing to accept her fate, she passes herself off as a man to enter the prestigious Qingming Academy, where she impresses everyone with her talent and knowledge. This captures the attention of the calculating prince Ning Yi (Chen Kun), and she begins to aid him in claiming the throne. As they uncover their pasts, complications force Feng Zhi Wei to turn her back on the prince she loves.
ADVERTISEMENT - CONTINUE READING BELOW
The King's Avatar (2019)
If you're into esports, or you want to get into it, The King's Avatar is the Chinese drama for you. Glory is a fictional multiplayer online role-playing game with a competitive league, and the 40-episode series follows Ye Xiu (Love O2O's Yang Yang), a top-tier player. As he fails to maintain his position and is eventually booted out of his team, he takes the time to rebuild himself and establish a new lineup of players ready to rise to the top. Aside from the creative storyline, the series also boasts quality graphics and effects that will make you feel like you're in the game!
A Little Thing Called First Love (2019)
If you're still looking for common ground with other Asian films or series you've watched, this Chinese drama could be the answer to your dilemma. Loosely based on the 2010 Thai film Crazy Little Thing Called Love (which stars Mario Maurer) and starring Lai Kuan Lin of Wanna One fame, A Little Thing Called First Love tells the story of Xiao Miao Miao's (Angel Zhao) attempts to be noticed by her crush, Liang You Nian (Lai Kuan Lin). With the help of her friends, she begins to change not just her looks, but develops her self-confidence in the process.
ADVERTISEMENT - CONTINUE READING BELOW
CONTINUE READING BELOW
Recommended Videos
Your guide to thriving in
this
strange new world.
Share this story with your friends!
---
Help us make Spot.ph better!
Take the short survey
Load More Stories