10 Cool Tricks to Try the Next Time You're on Netflix
Did you know you could set up a sleep timer?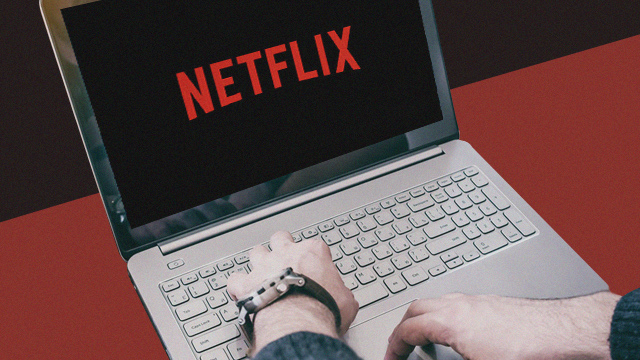 (SPOT.ph) You would know by now that Netflix is home to thousands of titles from all over the world, ranging from rom-coms and K-Dramas to chilling true-crime documentaries and Spanish content. The streaming platform is available on mobile and other devices, but if you think your phone screen is too small to watch on, you probably stream on your laptop or computer. Several features on Netflix make watching easy, but Google Chrome is home to extensions that make  binge-watching even breezier. Whether it's streaming with friends or finally saying you learned Korean from streaming all those dramas, there's an extension out there to help you make the most out of your Netflix experience on desktop.
Also read:
10 Super-Specific Netflix Genres You Didn't Know Existed
Try these browser extensions the next time you watch on Netflix on your computer:
Netflix Hidden Categories
Popular titles and new releases populate Netflix's main screen, and if you're a serious binge-watcher, there's a huge chance you've already watched most, if not all of them. Looking to spice up your queue? Netflix Hidden Categories lifts the veil and shows you the vast world of niche genres, unheard-of categories, and absurd tags. You'll gain access to movies you've never seen before and to series you never thought existed.
ADVERTISEMENT - CONTINUE READING BELOW
Tab Sleep Timer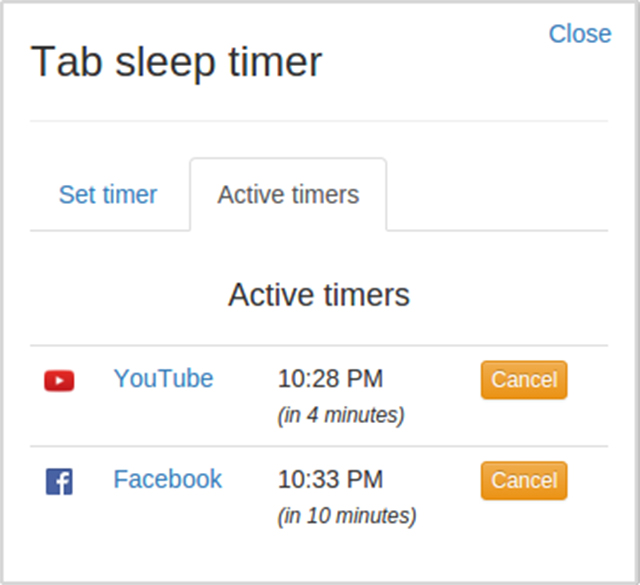 CONTINUE READING BELOW
Recommended Videos
Allow us to set the scene: You've loaded up Crash Landing on You while you're in bed, and you wake up to see a huge spoiler after missing out on three episodes—all because you fell asleep and left auto-play on! Avoid the spoilers with Tab Sleep Timer, an extension that closes the tab that's playing whatever you're watching after your desired time. Still awake after the tab's been closed? At least you didn't accidentally skip ahead!
Netflix Party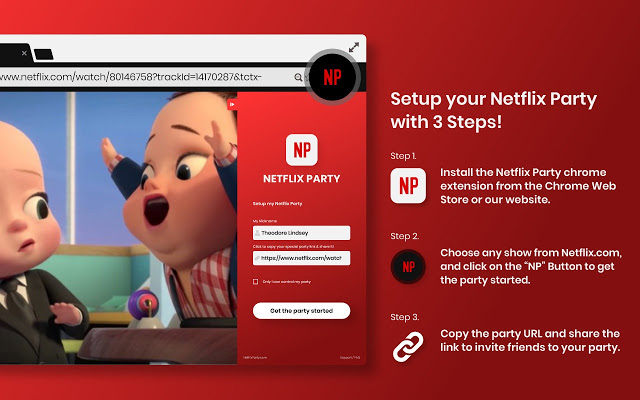 ADVERTISEMENT - CONTINUE READING BELOW
Inviting your friends to binge-watch your fave K-Dramas over popcorn and snacks was a treat, but the quarantine won't allow that right now. Even though you can't be with them physically, you can still watch the same show at the same time with the whole squad thanks to Netflix Party. Anyone can pause the show for everyone if a pee break is needed, and you can talk about what's happening in the chat box. Make sure everyone is logged onto their own Netflix account! If your friends are the type to play pranks, you can also restrict their access to controls.
Netflix AutoSkip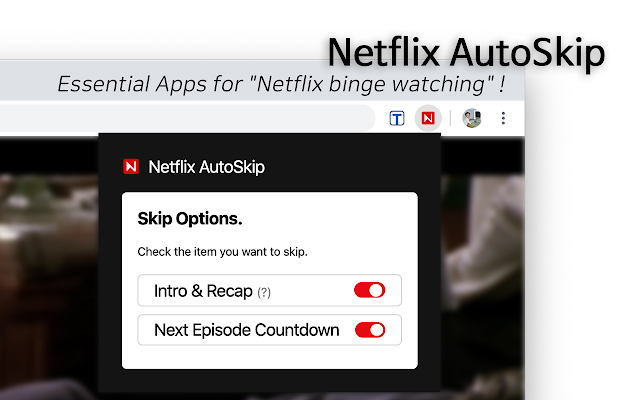 You might not think much of it, but clicking to skip to the next episode, clicking to skip the intro, and clicking to skip the recap takes up time and breaks your train of thought—not cool when you're so immersed in the series you're watching. This extension skips everything we've mentioned so you can get right to the story.
ADVERTISEMENT - CONTINUE READING BELOW
Language Learning With Netflix
With all the K-Dramas you've watched, we know you've learned how to say hello, thank you, and I love you in Korean. It might inspire you to take Korean lessons to help you understand Korean content without relying on subtitles. You'll want to check out Language Learning With Netflix, an extension that helps you pick up a language while watching a foreign language show. It shows subtitles in two languages for comparison, allows you to listen to subtitles one word at a time, and it comes with a pop-up dictionary that suggests words you should pick up. It's available in 17 languages, including Korean, Chinese, Japanese, and Spanish!
Netflix Flip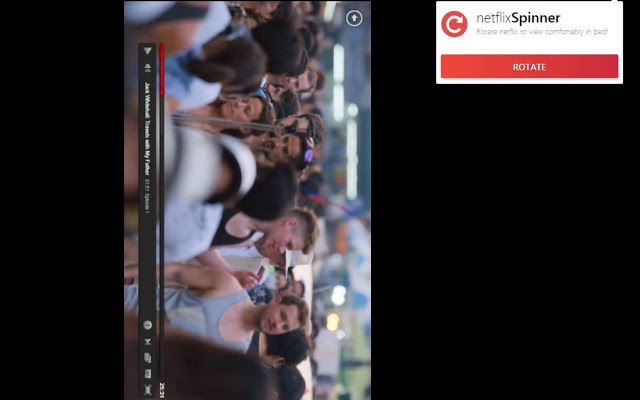 We know some people have a habit of taking their laptop and propping it up on its side in a 90-degree angle to watch while they're lying sideways in bed. Netflix Flip gets this oddly specific problem and allows you to rotate the Netflix screen horizontally so you can lay your laptop flat on your bed while whatever you're watching is tilted sideways.
ADVERTISEMENT - CONTINUE READING BELOW
Unsubtitle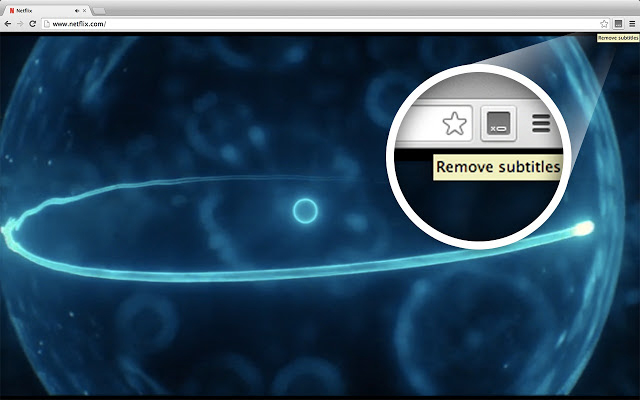 Foreign flicks and series rely on subtitles to help you understand the story, but if you don't want them on your screen, Unsubtitle instantaneously removes the subtitles without you having to navigate the settings. Whether you're challenging yourself to learn a new language or you think your screen's too cluttered with them, this extension can remove subtitles in a snap. Don't worry—you can turn them back on.
Netflix Hangouts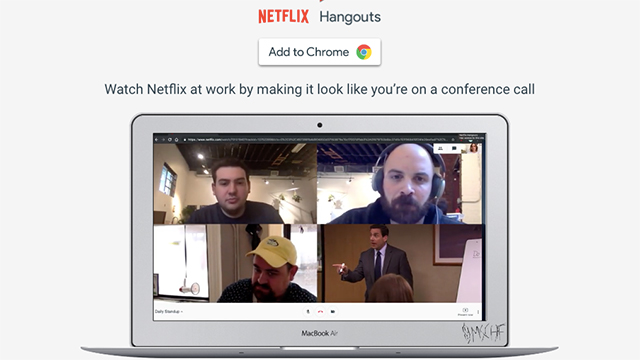 ADVERTISEMENT - CONTINUE READING BELOW
No, you shouldn't be watching The Office or Stranger Things during office hours, but you sure can watch with co-workers during break time. Netflix Hangouts is an extension that disguises Netflix as a conference call, complete with split-screen—so your officemates can watch, too! It allows you to watch with two other people, with the bottom-right square showing the series you want to watch, in a fake four-person call. If you're using this extension to make you feel some semblance of productivity—it's okay, we get you.
Never Ending Netflix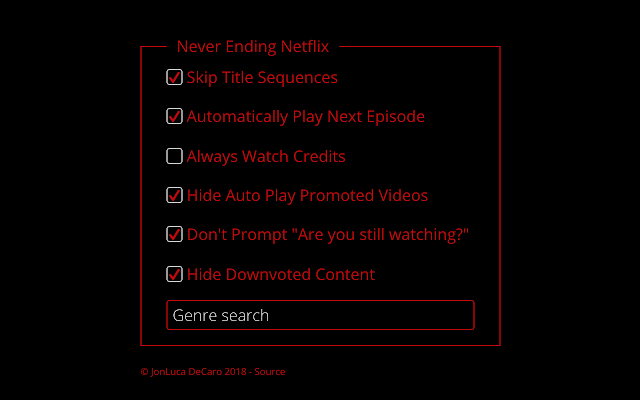 Time flies when you're having fun, but that "Are you still watching?" pop-up reminds you that you've been watching for the past eight hours. Judgy much? If you don't need that passive-aggressive reminder that you've been at it for too long, Never Ending Netflix automatically skips that pop-up for you. It also skips credits for a never-ending marathon!
ADVERTISEMENT - CONTINUE READING BELOW
IMDB Ratings for Netflix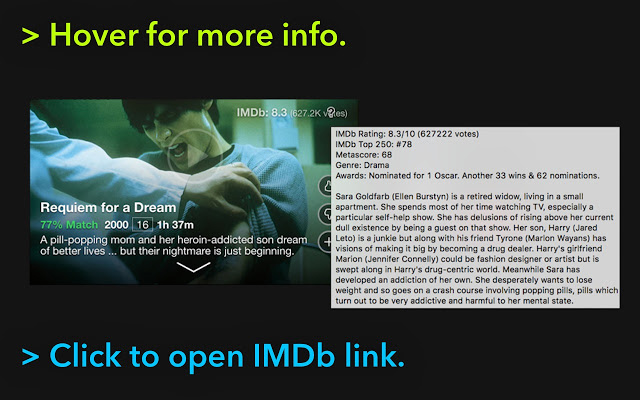 Picky about what you stream? IMDb Ratings for Netflix will help you select the highest-rated movies and shows from the platform's massive catalogue. It equips Netflix with ratings from the Internet Movie Database website, so you won't have to regret watching a movie or a series that started out good, only to fall flat towards the end.
Your guide to thriving in
this
strange new world.
Share this story with your friends!
---
Help us make Spot.ph better!
Take the short survey
Load More Stories