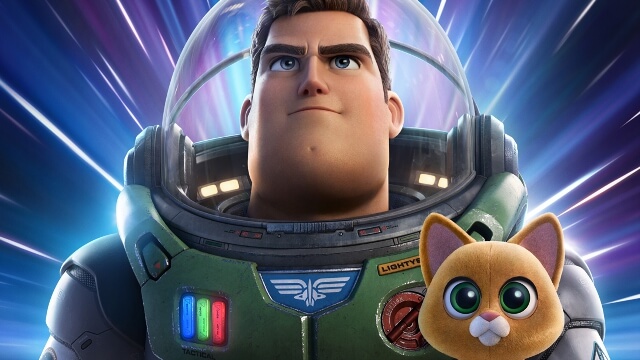 (SPOT.ph) Buzz Lightyear is once again returning to the big screen this week, but this time, he's not the lovable goofball toy that Tim Allen has voiced since 1995. No, this time, he's voiced by our favorite mustached man of the year, Chris Evans. With Evans in the lead, Pixar is bringing to life the Buzz Lightyear film that inspired the popular toy that Andy loved all the way back in the first Toy Story film, so expect a galactic Space Ranger story that's set on the biggest scale you've seen yet from Pixar.
We recently got to chat with Evans about Buzz Lightyear's latest adventure, as well as hear from the rest of the cast, including Keke Palmer and Taika Waititi, and the director of the picture Angus MacLane at the film's Global Press Conference.
Also read: To Cinemas and Beyond: Here Are the Movies You Shouldn't Miss This June
ADVERTISEMENT - CONTINUE READING BELOW
Here's what Chris Evans and the cast of Lightyear had to say about bringing the new Pixar film to life:
Between lines such as, "falling… with style!" and "you are a sad, strange, little man," Buzz is definitely the Toy Story character with the most well-known (and dryly hilarious) lines of dialogue, which have grown to be even more quotable over the years, thanks to the Internet and meme culture. With Evans' affinity for picking up on and quoting lines from classic Disney films and songs, we just had to ask the actor what his favorite Buzz Lightyear quote was and if there were any classic Lightyear quotes that have snuck into his vocabulary. He replied:
"Well, obviously, the classic 'To Infinity and Beyond' is fantastic, but it's not easy to work his quotes into daily conversation. They're very specific to the character and circumstance. Even though he's a very quotable character—and I do love me some good movie quotes—it's not the easiest one to weave into a conversation."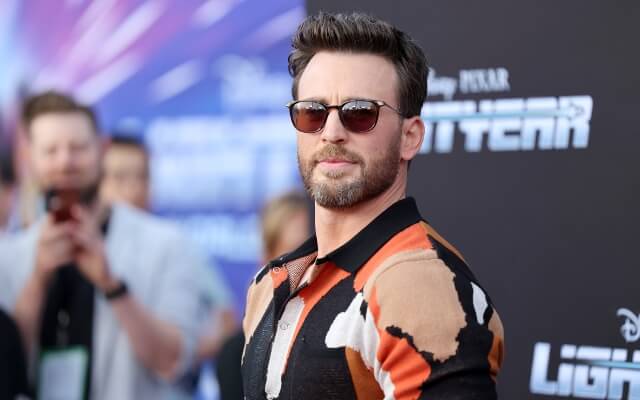 CONTINUE READING BELOW
Recommended Videos
At the Global Press Conference promoting the film, Evans went into what excited him the most about getting to play this new iteration of Buzz Lightyear, who's an actual Space Ranger in a sci-fi adventure story. He said:
"[It was] just getting to explore a character we all know so well, in a slightly more nuanced interpretation. The Buzz that we all know is a toy and, as a toy, there are certain ways they can move around the world, without the weight that we may carry. A toy knows its purpose, a toy doesn't have to worry about disease. The choices we make as people are a little bit more consequential and it's fun to put Buzz against that backdrop."
The actor continued, "I loved Buzz Lightyear. I loved Toy Story. When Toy Story came out, it kicked the doors down in terms of a new approach to the medium. To that extent, I loved all the characters in Toy Story deeply." However, when asked about if there were any other animated Disney characters he'd like to voice in the future, Evans gave an unexpected answer.
"If there were another character I could play—and I don't think I could pull it off but—I was always a really big fan of Robin Hood, the old, animated Disney movie Robin Hood. I always thought that Robin Hood was so cool. […] I think he's just smooth, and charming, and capable. I don't have that cool British accent, but I'd love to give it a crack."
ADVERTISEMENT - CONTINUE READING BELOW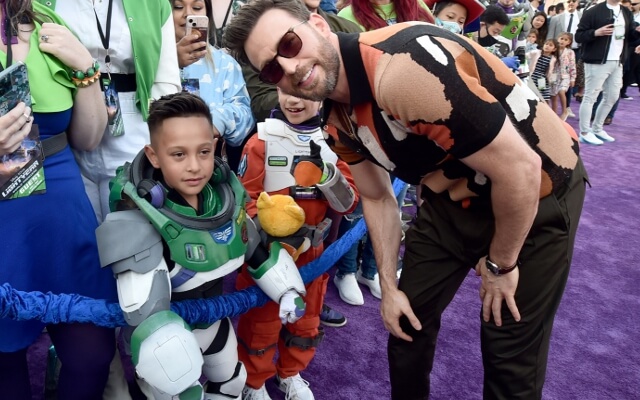 Evans is most famously known for portraying Steve Rogers, a.k.a. Captain America, in the Marvel Cinematic Universe from 2011's Captain America: The First Avenger up until 2019's Avengers: Endgame, where he and his character both retired from the role of Captain America. In the film, Evans gets an especially cheer-worthy moment, uttering the words "Avengers Assemble!" in the film's final act. When asked whether he prefers "To Infinity and Beyond!" or "Avengers Assemble," Evans gave a fairly diplomatic answer:
"That's impossible. Obviously, 'To Infinity and Beyond' was something I knew well before. It was dear to me in much earlier chapters of my life. As proud as I am to play [Buzz Lightyear] and as honored as I am to be a part of [the Pixar universe] now, that line belongs to someone else. It almost felt like I was wearing someone else's clothes. You do your best to honor it and put your own spin on it, but let's be honest: that's Tim Allen's line. Personally, at least 'Avengers Assemble' I was the first one in the pool for that one."
ADVERTISEMENT - CONTINUE READING BELOW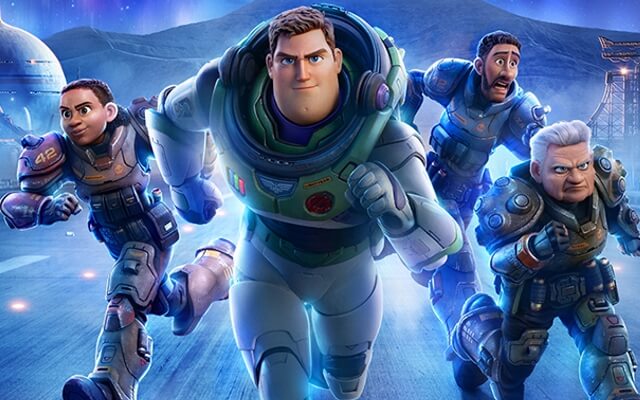 Palmer, who portrays Buzz' rookie partner Izzy Hawethorne in the film, is a completely new addition to the Buzz Lightyear canon. When asked on who she'd want to voice the toy version of Izzy, should she ever be introduced in a Toy Story film or short, Palmer jokingly replied, "Why do I have to be recast? I would love to be able to play the role if I might be able to!"
Similarly joining the Buzz Lightyear canon is Mo Morrison, who's voiced by Waititi. When not acting, Waititi is also known for being the director of Marvel Studios' Thor: Ragnarok, the Nazi coming-of-age story Jojo Rabbit, and the upcoming Thor: Love and Thunder. When asked about what he'd learned working as an actor on a Pixar film, Waititi responded that he'll no doubt steal from Pixar going forward:
ADVERTISEMENT - CONTINUE READING BELOW
"I think it's, especially with Pixar actually, the relentless pursuit of a perfect story. You see that time and time again with their movies. I always go back to their movies, not just for entertainment or to feel something emotional, but I go back to study how they structure their film, the economy of storytelling, the way that they write their scripts. They annoyingly just get it right every time. I'm not afraid to rip off those practices that they use, because it's inspiring, as a filmmaker, to see these guys make these perfect films all the time."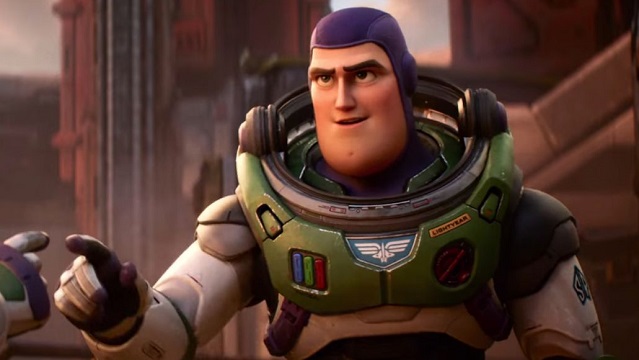 Finally, MacLane, the director of the film who previously directed the Pixar sequel Finding Dory, revealed the train of thought that landed them on the idea of making a Buzz Lightyear movie based on the actual Space Ranger and not the toy. He said:
ADVERTISEMENT - CONTINUE READING BELOW
"I've always wanted to tell or know about the backstory of the Space Rangers, and Star Command, and Buzz Lightyear. What I decided to do was think, 'wait, why don't we just make that movie, like a cool sci-fi movie?' and I pitched it just like that. What was the movie that Andy saw that made him want a Buzz Lightyear figure? Why don't we just make that movie? Just make something awesome and simple like that, with all of the awesome, nerdy, geeky, sci-fi goodness that we want to see in a movie. Make one adventure of that. That was the initial pitch and initial idea that we sold within the studio."
Sounds just like the grand space adventure movie that's been missing from our lives for the past couple years.
Lightyear comes out in PH cinemas June 15th.
Hey, Spotters! Check us out on Viber to join our Community and subscribe to our Chatbot.
We are now on Quento! Download the app and enjoy more articles and videos from SPOT.ph and other Summit Media websites.
Share this story with your friends!
---
Help us make Spot.ph better!
Take the short survey
Load More Stories