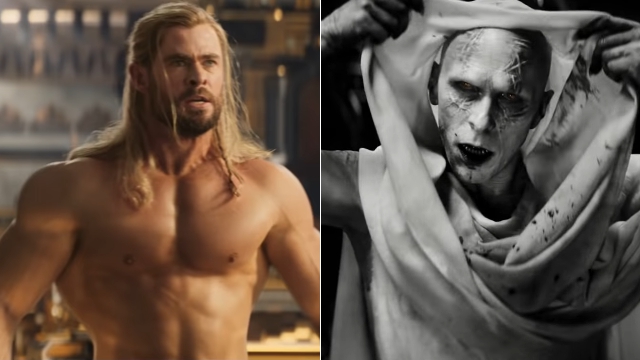 (SPOT.ph) The next entry in Phase 4 of the Marvel Cinematic Universe is nearly upon us with the upcoming release of Thor: Love and Thunder. The film proves leading man Chris Hemsworth—arguably the best Chris, but we digress—the most "worthy" of carrying a fourth solo film in the MCU, but not only that. It also features the return of Natalie Portman, who's proving herself worthy in her own right as her character now wields the mighty hammer Mjolnir. 
ADVERTISEMENT - CONTINUE READING BELOW
At the film's Global Press Conference, we were able to hear from Hemsworth, Portman, Marvel Studios President Kevin Feige, the film's director Taika Waititi, and Christian Bale, who joins the cast as the film's villain, Gorr the God Butcher. The latter two may have dropped a couple hints about an upcoming Kate Bush dance sequence we can expect—which, thankfully, won't involve Stranger Things' Vecna this time.
Also read: Comics 101: Who Is Ms. Marvel and What Will She Bring to the MCU?
Here's what Chris Hemsworth and the cast of Thor Love and Thunder had to say about making the fourth Thor film:
In the midst of all these Marvel sequels such as Spider-Man: No Way Home, Avengers: Endgame, Doctor Strange in the Multiverse of Madness, and the upcoming Black Panther: Wakanda Forever, it's notable that Thor is the only character to have received four solo films in the MCU. When asked about what makes the so-called "Strongest Avenger" resonate so well with audiences, producer and Marvel Studios President Kevin Feige, stated:
"I think they respond to Chris Hemsworth and everything he can do. Taika certainly brought another dimension that was there within Chris. I saw a clip of [Avengers: Age of Ultron] the other day, where he's trying to make [Mark Ruffalo's character Bruce Banner] feel better about smashing a bunch of people, and it's so funny, with this expert timing. Taika was like, 'What are you guys doing with him just holding a hammer up with lightning? Let's do that and tap into everything Chris can do.'"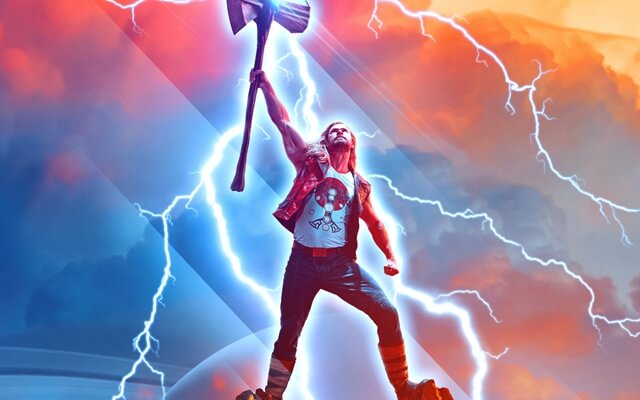 ADVERTISEMENT - CONTINUE READING BELOW
Waititi previously directed Thor's third outing, Thor: Ragnarok, which garnered wide praise for being a bold new take on the God of Thunder. "It's very hard to figure out how to make [Chris] relatable. That was the big challenge," Waititi jokingly said. However, he did reiterate Feige's reverence for Hemsworth, saying, "I just wanted to tap into those qualities that he's got and make Thor more Chris."
When asked about whether playing Thor feels different now compared to when he debuted back in 2011, Hemsworth answered, "Yeah, there's a familiarity at the obvious points, but he has changed so dramatically over the years, as I have, and that's what been fun. As the character evolved, I've had different opinions." He continued:
"The origin story is not the easiest, but it's the most obvious one. There's a set of rules and guidelines that you stick to, and it works and it's familiar and relatable for people. After that is the challenge. How do you recreate the character? What can you do different each time? That's been the luxury, working with different directors and different cast. They all bring out something different in you. As Taika said, I think the character has become more me over the years. I hope in a fun way."
ADVERTISEMENT - CONTINUE READING BELOW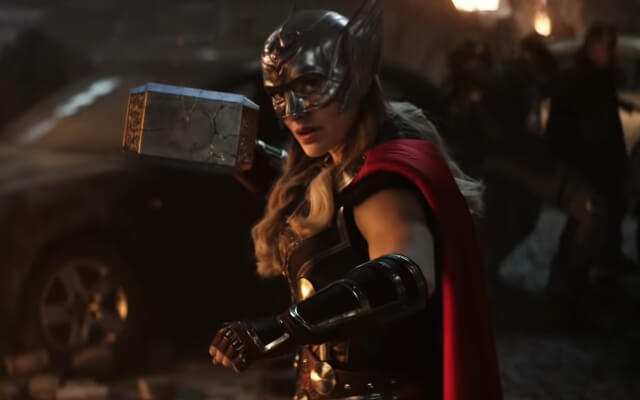 One of the biggest changes to come Thor's way in the past decade is the destruction of his hammer Mjolnir in Ragnarok. Thor has since forged the magical hammer-axe known as Stormbreaker, but now, Mjolnir has mysteriously found its way into the hands of his ex, Dr. Jane Foster. Portman, who returns as Foster after being absent since 2013's Thor: The Dark World, talked about what it was like returning, now as the hero known as the Mighty Thor:
ADVERTISEMENT - CONTINUE READING BELOW
"It gave me renewed respect for what Chris has been doing for over a decade, what [Tessa Thompson] has been doing, because I see how much work goes into doing it that I don't think I was aware of when I was just, like, 'the chick' in the first one. I didn't see everything that went on behind the scenes. When I got insight into all of the choreography and training, I was like, 'Wow, this is a triple job of what I was doing back then.'"
Portman added that it was an honor getting to portray a superhero who's taller and more muscular than she normally is, saying, "I think that takes a real leap of possibility in your mind, and probably not something I will get the opportunity to be imagined as by any other group."
With Portman's return, a bit of an awkward tension arises not just between her and Thor, but also between the Thors' two hammers. "That was one of the most fun things we got to do in the film," Hemsworth stated. "It's hard to see. The ex-girlfriend turns up dressed up as him. That's a shock. All of a sudden, the weapon that he held so dear for so many years now belongs to somebody else. Then he has Stormbreaker, who starts to sense this little jealousy there."
ADVERTISEMENT - CONTINUE READING BELOW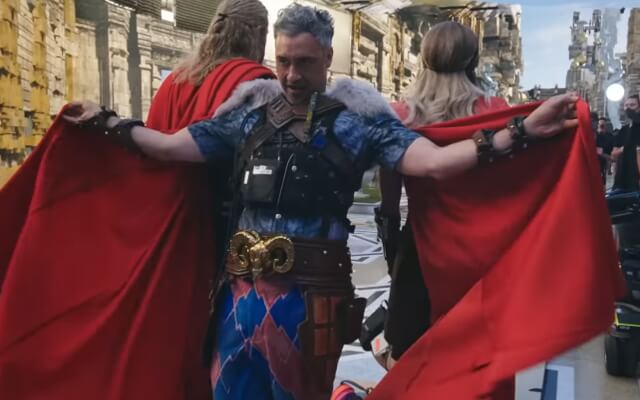 These relationships depicted through the lens of a romantic comedy is what Waititi wanted to bring out in Thor's fourth outing. He described the tone of the film, saying:
"The whole aesthetic around the film, we always wanted it to be this bombastic, loud, colorful palette which reflected spray-painted panel vans in the '80s and rock album covers. Even the title treatment for the film, it's the kind of thing I'd draw on my school booklet in class when I wasn't listening. I remember spending months and months perfecting the Metallica logo at school."
ADVERTISEMENT - CONTINUE READING BELOW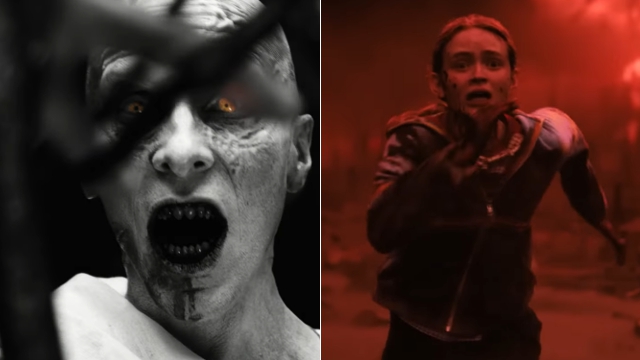 Bale, who portrays the Voldemort-looking antagonist of the film, Gorr the God Butcher, extended his praise for Waititi's directing and on-set charisma, saying, "What I liked a lot was… emotion comes through the ears, right? [Taika] plays music non-stop on the set, and that was fantastic. I'd arrive and he'd be playing, like, "Tubular Bells." That was one of [his] favorites. Nice bit of Kate Bush. I also discovered Bruce Haak, who makes his own synthesizers and has every Gorr-like sensibilities, a dude from the '70s, so [Taika] would chuck that on as well."
ADVERTISEMENT - CONTINUE READING BELOW
When asked about the rumors surrounding a cut Gorr the God Butcher dance sequence set to a tune by Kate Bush, Bale replied, "Not 'cut.' Planned, talked, perhaps only whispered between Taika and myself. Would we ever find half a day to do a Gorr dance? We're both Kate Bush admirers."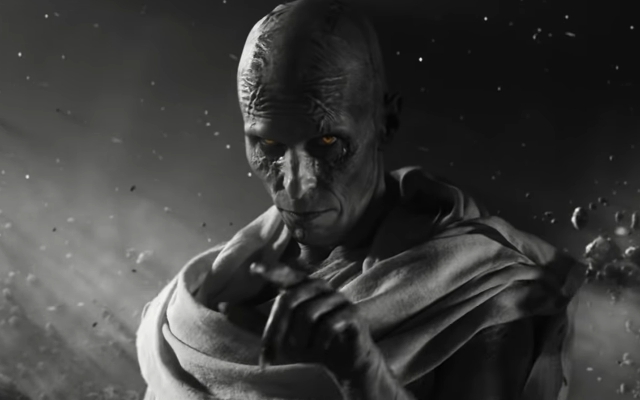 ADVERTISEMENT - CONTINUE READING BELOW
The actor went on to describe how the God Butcher stacks up against Hemsworth's hero. "I think, in Gorr, they looked for an actor that's the polar opposite [to Chris]; someone not relatable, a bit of a loner, creepy, someone no one wants to be around, and nobody wants to see his ass. I think they went, 'Yeah. We found it in Bale.'" However, Bale also promised there will be a softer side to the character, saying:
"I don't know if it's pushing it too much to say 'sympathy,' but you understand why this guy is making awful decisions. He's a monster, he's a butcher, but there's the possibility of understanding why he came to be that way."
Finally, on what we can expect from future outings of Thor, Feige played coy as usual. "Well, there are these things called comic books that have a lot of stories in them. It's the question, 'have you told all the great Thor stories from the comics in the movies?' The answer is no. There are lots of them." He continued, saying:
ADVERTISEMENT - CONTINUE READING BELOW
"Our interest in making additional stories is somewhat about continuing the character. It's almost entirely about continuing the experience with the actor. I think of all of our cast not as their individual characters but as the Marvel players who within that character can grow and evolve and change. If we look at the comics as our guide, there are plenty of incarnations of Thor that we have yet to see."
Here's hoping future Thor films finally give us the "horse-Thor" Beta Ray Bill or Frog Thor, who's literally called "Throg." We're not joking. Meanwhile, you can catch Hemsworth's and Portman's Thor's in Thor: Love and Thunder, when it drops in Philippine cinemas on Wednesday, July 6th. 
Hey, Spotters! Check us out on Viber to join our Community and subscribe to our Chatbot.
Share this story with your friends!
---
Help us make Spot.ph better!
Take the short survey
More Videos You Can Watch
Load More Stories