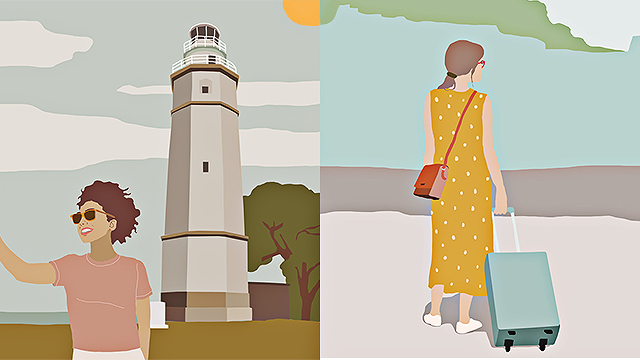 (SPOT.ph) Travel was one of the first things to go when the pandemic hit, with many countries closing their borders to tourists. It's also bound to be one of the last sectors to recover after quarantines are lifted. And until the time comes that the virus can be cured, travelers will be more cautious about boarding a plane, checking in at hotels, and visiting their favorite destinations. 
ADVERTISEMENT - CONTINUE READING BELOW
Also read:
10 Ways Theater-Going Will Change After the Pandemic
10 Ways Metro Manila Transportation Will Change After the COVID-19 Pandemic
10 Ways Traditional Shopping Will Change After the Pandemic
It's Time to Say Goodbye to the Office as You Know It
Traveling will be a lot different in the post-COVID world, and here's what we can expect: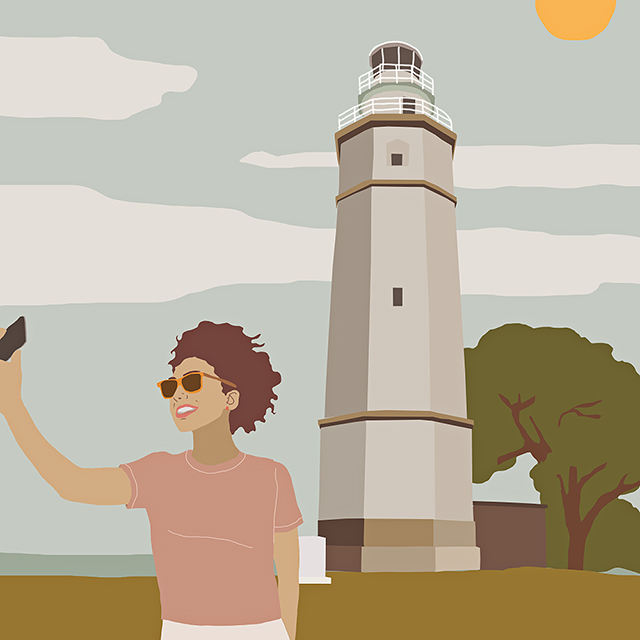 ADVERTISEMENT - CONTINUE READING BELOW
Recommended Videos
Local tourism will finally get the attention it deserves
Countries around the world may have responded differently when the COVID-19 outbreak started, but one thing's for sure about the places that have now flattened the curve: they closed their borders as early as possible. It might take a while before international travel will go back to normal (or if it ever will). In the meantime, local travelers will finally look to their own backyard (metaphorically, of course) and give Philippine tourism a boost. Besides, we have the world's most beautiful islands, so why go far? 
Road trips will be preferable
As much as we love getting to our destination as quickly as possible (a.k.a. by plane), we can't risk sharing the same air with hundreds of people at the airport or inside the cabin—at least for a while. The classic road trip may become more popular, especially since there are spots near Manila that are just a short drive away.
ADVERTISEMENT - CONTINUE READING BELOW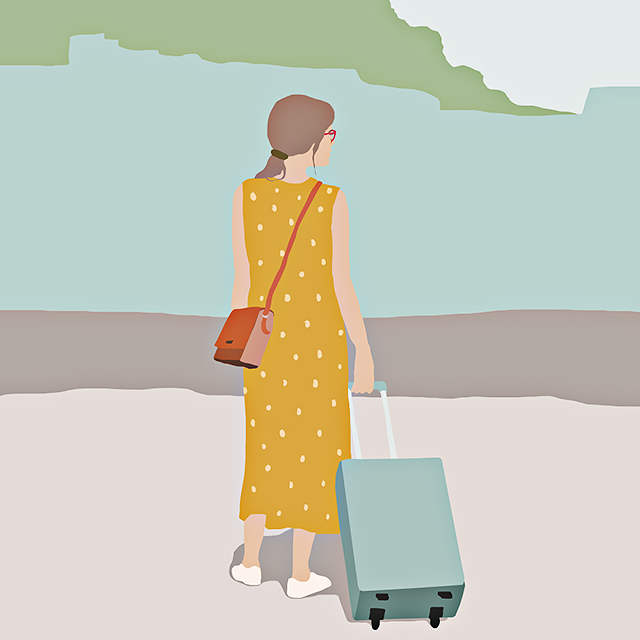 Solo travel will be more popular
Physical distancing is one of the top precautions against contagious diseases like COVID-19. And while we love traveling with friends, the easiest way to distance ourselves from others and follow other health recommendations is by going on a vacation alone. 
No more dreaded middle seats
While we're on the subject of maintaining physical distance, airline Cebu Pacific said in a press release that middle seats on their planes will be kept vacant as much as possible. Philippine Airlines, for their part, announced that they will have "social distancing cabin seating options" for passengers. If you hate the middle seat where you're stuck between strangers who take both your arm rests, this is a welcome change. 
ADVERTISEMENT - CONTINUE READING BELOW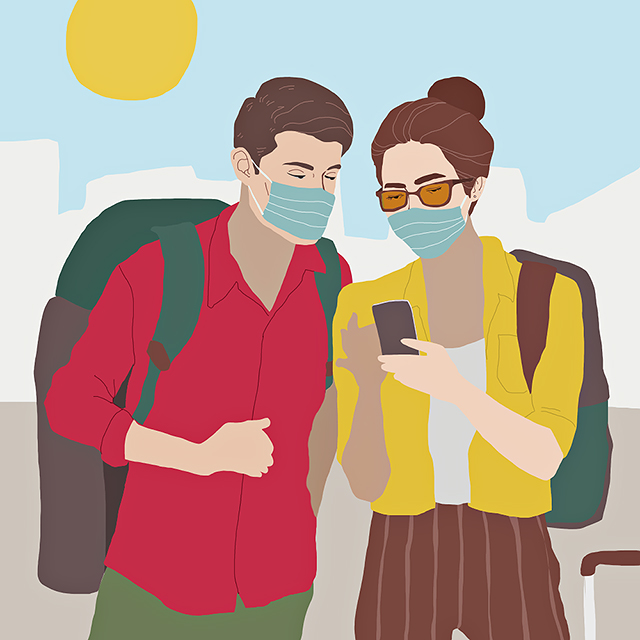 Travelers will be wearing face masks at all times
Let's face it: Whether you're grocery-shopping, catching a show, or stepping out to walk your dog, face masks are now a necessity. This will most especially be true after quarantine, as you'll be vulnerable whenever you're out until a vaccine is found. Airlines will be requiring all passengers to wear face masks from the airport terminal through the whole duration of the flight. Surgical, ear loop, or DIY masks are allowed, according to Philippine Airlines. Personal hand sanitizers will be considered an essential, too. 
ADVERTISEMENT - CONTINUE READING BELOW
Tourism-related activities will have to adapt
For tour operators that will survive the global shutdown, facilitating tourism-related activities post-quarantine will take a different turn. Everything will have to be sanitized in between users, from that seat in a van to a helmet for ziplining. Travelers may even want to invest and bring their own equipment, such as goggles and fins for snorkeling activities, gloves for rappelling, life vest for island-hopping, and so on.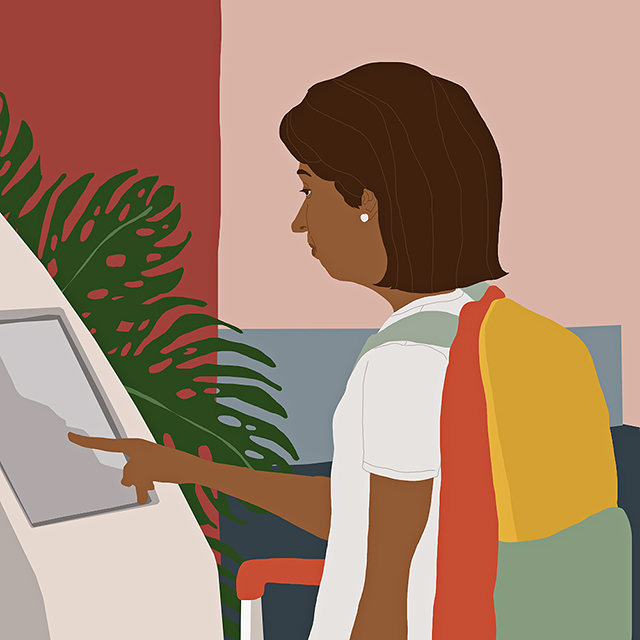 ADVERTISEMENT - CONTINUE READING BELOW
Everyone will opt for self check-in
Online check-in for airlines have been around for a while now, but there are still some people who opt to line up at the counters and have their boarding passes printed by the ground crew. Future precautionary measures at the airport may leave us with no choice but to download the mobile app and check in with a swipe or touch of a button—it's more convenient, after all, plus it minimizes unnecessary use of paper. Cebu Pacific added that passengers will be required to hold up their own boarding passes with the barcode facing the staff for touchless scanning. 
Hotels may opt to step up their check-in services, too. Summit Hotel Greenhills, for example, already introduced self-service check-in kiosks when they opened on September 19. 
Sanitation will become a priority for hotels
A lot will be expected from hotels or Airbnbs as sanitation is now a huge concern for travelers. Chroma-managed properties, for example, will keep disinfected rooms empty for 24 hours before accepting another guest for check-in. Electrostatic sprays will be used around the hotels and a UV bulb will be installed while disinfection is being done in each room. Savoy Hotel Manila is also implementing thorough sanitization of high-frequency touch points in guest rooms, such as knobs, light switches, telephones, remote controls, and bathrooms.
ADVERTISEMENT - CONTINUE READING BELOW
Hotel buffets may no longer be a thing
The best thing about staycations is, of course, the breakfast buffet. You have a couple of hours (four, if you wake up really early) to feast on crispy bacon, bowls of your favorite cereal, and unlimited fried rice with tocino or danggit. But this also poses too much movement in a given space as guests go back and forth from their table to the buffet spread. As a sanitation guideline, Chroma Hospitality—which handles the Crimson properties in Filinvest, Mactan, and Cebu—will be discontinuing self-service buffets. Belmont Hotel Manila, likewise, will be serving packed meals at their dining outlets and introducing a Grab and Go concept to their guests.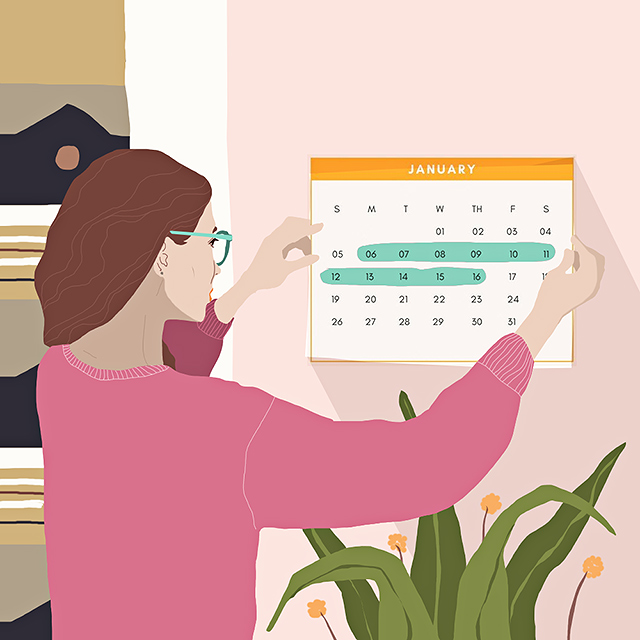 ADVERTISEMENT - CONTINUE READING BELOW
Fewer—but longer—trips
Going out now entails putting on "outside clothes" and immediately taking a shower and disinfecting your clothes when you get back home. That would mean having to take more clothes with you when you travel if you intend to keep up the practice at your homebase, so fewer but longer trips would be the more efficient way to go. It's a good excuse to make your next vacation count. 
Share this story with your friends!
---
Help us make Spot.ph better!
Take the short survey
Load More Stories