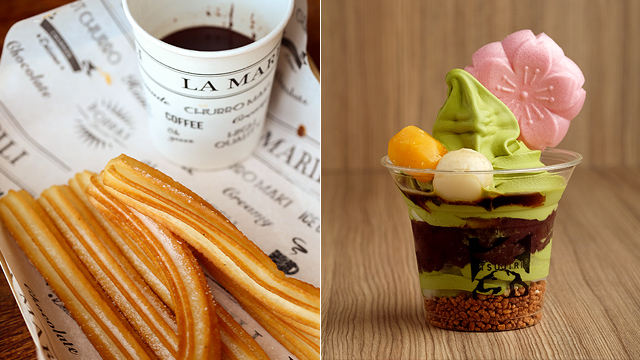 (SPOT.ph) Whether it's to celebrate a win or to cheer yourself up after a bad day, there's nothing a great dessert can't fix. But if you really want to treat yourself, you need to go for the best.  For those moments when you're craving a slice of cake or a cool icy treat, we round up the absolute best desserts you can get in Manila, based on our latest Top 10 lists.
ADVERTISEMENT - CONTINUE READING BELOW
The Best Chocolate Chip Cookie: The Chocolate Chip from Mo' Cookies (P120)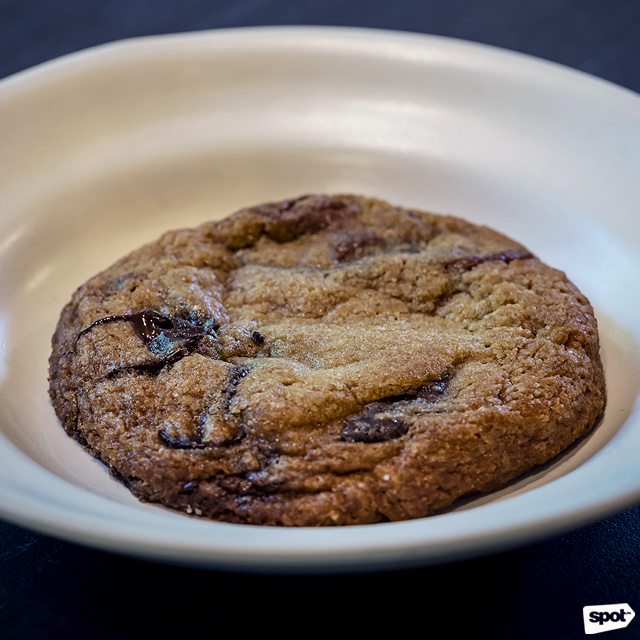 If you happened to stop by Power Plant Mall in December, you've most likely seen the snaking queue at the Mo' Cookies pop-up. The lines don't lie; Mo' Cookies makes the best chocolate chip cookie in Manila. For one, they're incredibly thick and bigger than your palm (though they now have more average-sized treats called Crumbs). They have a satisfying, toasted crunch at first bite which gives way to delightful chewiness, with the chocolate chips melting in your mouth and turning this into a gooey treat.
Mo' Cookies is at The Mess Hall, Karrivin Plaza, 2316 Chino Roces Avenue Extension, Makati City.
The Best Leche Flan: Leche Flan from Milky Way (P225)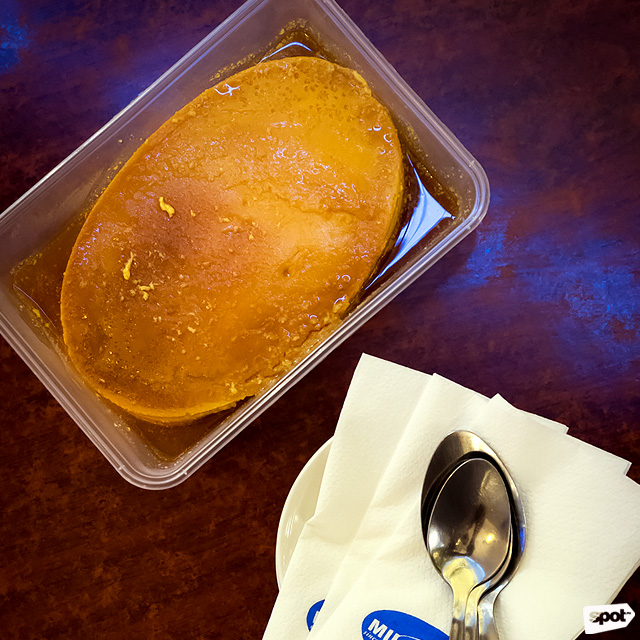 We're not really surprised that Filipino restaurant and Makati institution Milky Way has the old-fashioned, homemade, just-like-your-grandma's leche flan down pat. Their version has the familiar caramel-like sweetness without being overpowering, a light, eggy texture, and melt-in-your-mouth consistency. It comes straight out of a llanera, too. We're sure this is going to hit you with memories of childhood parties.
ADVERTISEMENT - CONTINUE READING BELOW
Milky Way is at Power Plant Mall, Rockwell, Makati City and Arnaiz Avenue corner Paseo De Roxas, Makati City.
The Best Churros: Classics from La Maripili (P60/six pieces, P120/12 pieces, P180/18 pieces)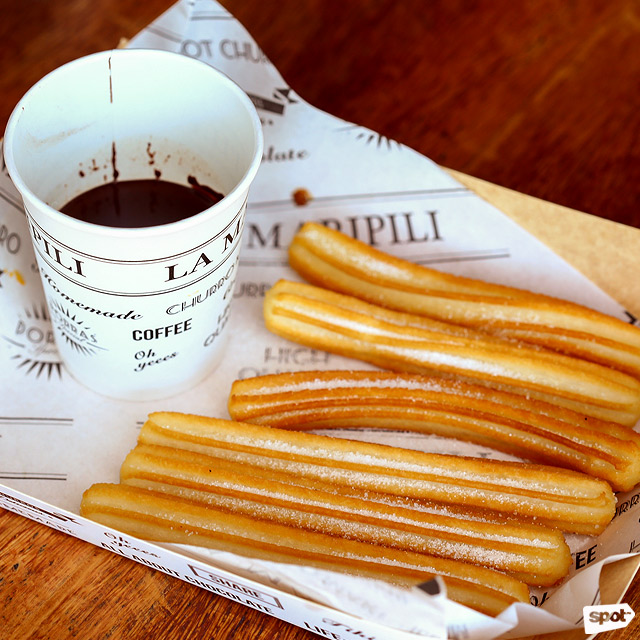 This quaint churreria is a neighborhood hit in Alabang and many were pleased to learn that they've branched out to Ayala Malls The 30th. Even if they hadn't though, La Maripili's churros are more than worth the toll fee: Perfectly fried and golden brown, each piece starts with a resounding crunch before giving way to a pillow-soft, melt-in-your-mouth interior. Pair your churros with their hot chocolate (P110): Dark, sweet, and comfortingly rich, you'll be tempted to drink it up in one go.
ADVERTISEMENT - CONTINUE READING BELOW
La Maripili is at Alabang Town Center, 2294 Access Road, Ayala Alabang, Muntinlupa City; and G/F Ayala Malls The 30th, Pasig City.
The Best Gelato: Manila Creamery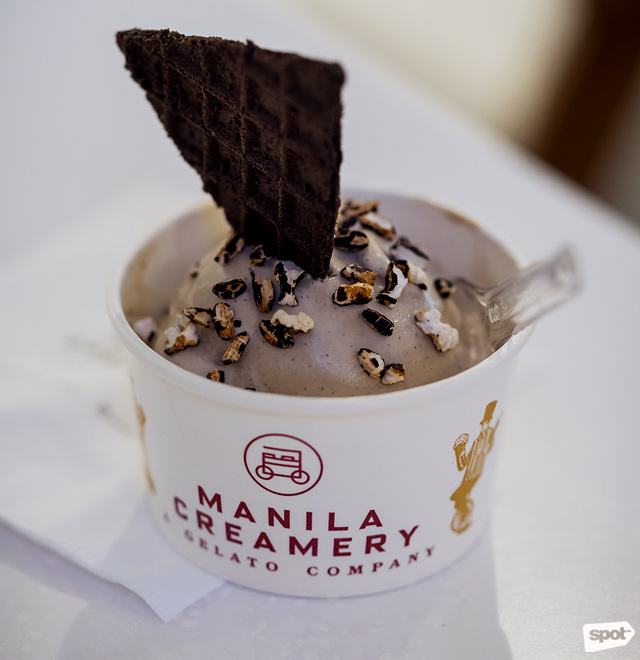 Richer and creamier than regular ice cream, gelato in any form and flavor is hard to resist. But Manila Creamery takes things a step further by churning out gelato in fun Pinoy-inspired flavors that you won't likely find anywhere else. Their gelato is velvety smooth and creamy, making it the perfect base for unique flavors like the Tutong na Kanin (P100), with a subtle toasty flavor from pinipig and a crunchy chocolate waffle crisp on top. Their easy-on-the-eyes, minimalist aesthetic is a plus, too!
ADVERTISEMENT - CONTINUE READING BELOW
See a list of Manila Creamery branches.
The Best Matcha Dessert: Matcha Jelly Sundae from Tsujiri (P295)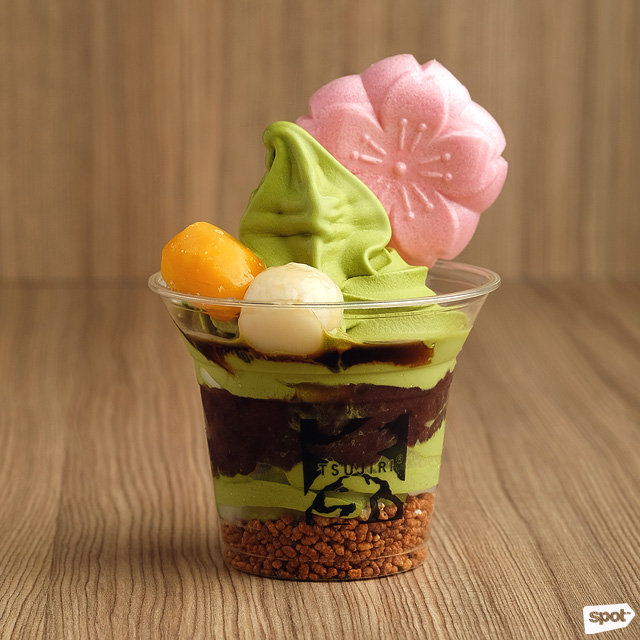 Once a trend, matcha has since become a ubiquitous flavor, especially in desserts. Many restaurants and cafés have their own take on the classic Japanese flavor, but for the best one in Manila, head to Tsujiri. Their Matcha Jelly Sundae stays close to their Japanese roots, with a blend of toppings classic to the country: Red beans, toasted rice, mochi, green tea jelly, and a sakura-shaped rice wafer. But what sets this dessert apart is the matcha soft-serve, with a clean sweet-earthy flavor you can only get from the real, good stuff.
ADVERTISEMENT - CONTINUE READING BELOW
See a list of Tsujiri branches.
The Best Chocolate Cake: Salted Chocolate Cake from Wildflour Café + Bakery (P295/slice)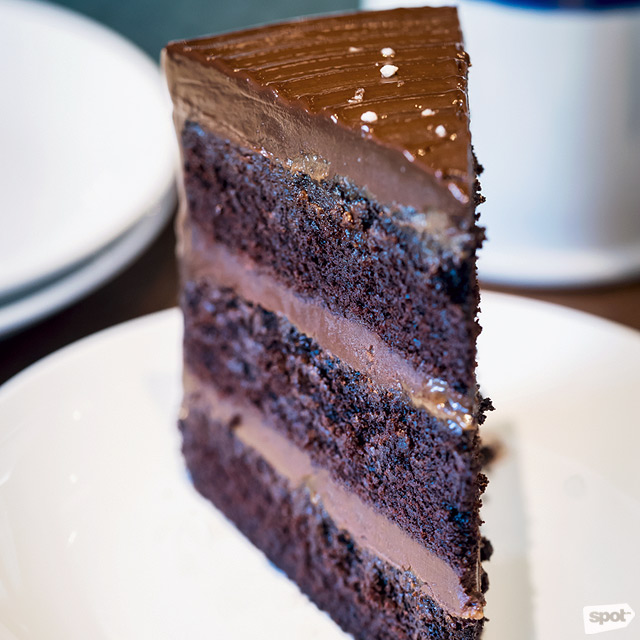 Not only is a slice of Wildflour's Salted Chocolate Cake one of the largest you'll see around Manila;  it's also incredibly dense and rich. With picture-perfect layers of cake to icing, a slice strikes the right balance between decadently chocolatey and just the right touch of salt from the caramel so it never gets cloying until the last crumb. You'll want a whole cake to take home for all your chocolate cravings.
ADVERTISEMENT - CONTINUE READING BELOW
See a list of Wildflour branches.
The Best Carrot Cake: Carrot Cake from Local Edition (P70)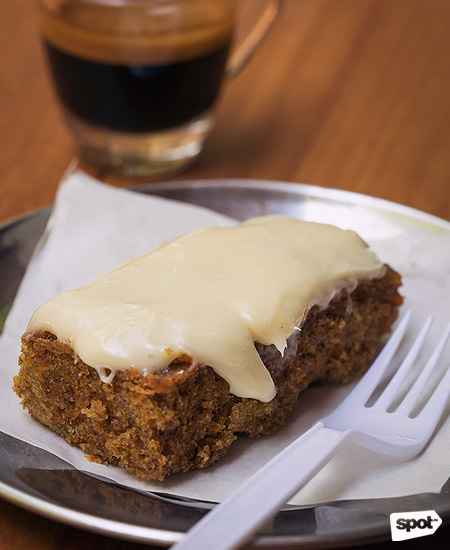 Carrot cake isn't the most popular choice, but even the most adamant hater might change their mind with Local Edition's delectable version. This neighborhood café's carrot cake is incredibly moist, with a velvety cream-cheese frosting that offers just the right amount of tang to counter the cake's sweetness. You won't be able to get a better deal than this.
ADVERTISEMENT - CONTINUE READING BELOW
Local Edition is at 116 Perea Street, Legazpi Village, Makati City.
The Best Blueberry Cheesecake: Blueberry Cheesecake from Purple Oven (P1,100/whole)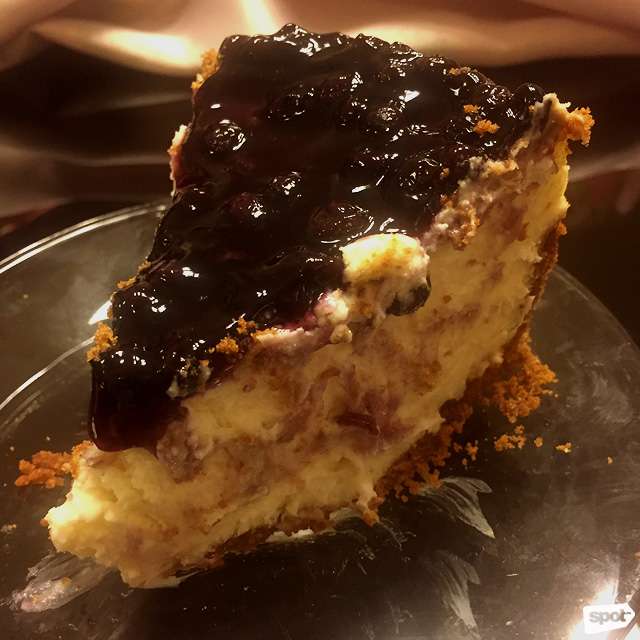 When talk goes to the best cakes in town, Purple Oven is a name that's bound to come up. Their blueberry cheesecake is pretty much the dictionary definition of a great cheesecake: Their graham crust has just the right amount of sweetness to carry the airy, cloud-like cheesecake middle and the juicy, tangy berries. You'll want more than a slice.
ADVERTISEMENT - CONTINUE READING BELOW
See a list of Purple Oven branches.
The Best Mango Bingsu: Mango Bingsu from Ice Flower (P210/single, P360/double)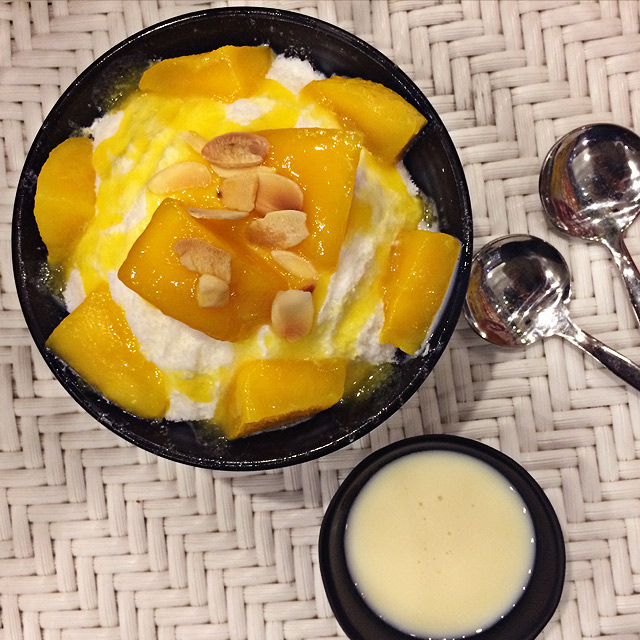 While no longer as buzzy as before, bingsu is still a reliable treat to beat the sweltering heat of Manila. If you really want to treat yourself, go for Ice Flower's Mango Bingsu. The dessert has snow-like ice with the consistency and sweetness of vanilla ice cream—you almost don't need any more toppings, but it's hard to ignore a generous heap of fresh ripe mango chunks with a sprinkle of nuts for added crunch. Add in a healthy drizzle of mango syrup and you've got a fruity treat you won't be able to get out of your head. Plus points for serving the condensed milk on the side, so you can adjust the sweetness of your bingsu.
ADVERTISEMENT - CONTINUE READING BELOW
See a list of Ice Flower branches.
The Best Halo-Halo: Milky Way Halo-Halo from Milky Way (P175)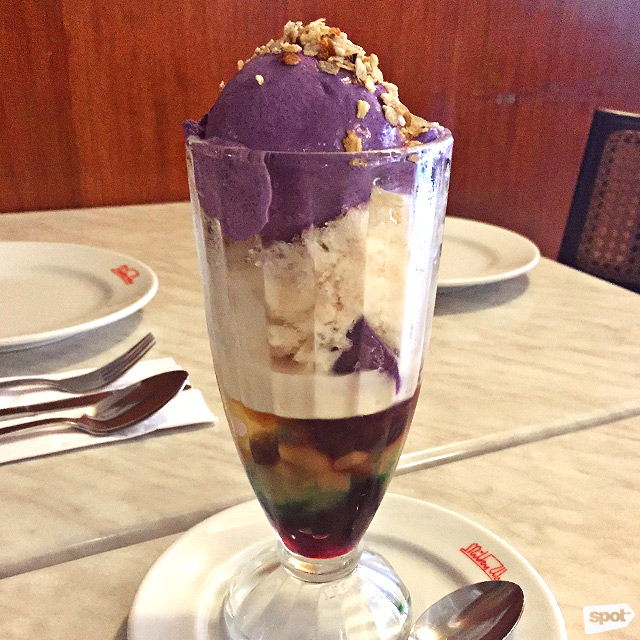 Milky Way hasn't changed their halo-halo recipe since 1962 because why mess with something that's already perfect? Their halo-halo consistently tops our top 10 lists: It's pretty hard to beat a winning ratio of one-third housemade ube ice cream that is probably the smoothest and creamiest version ever, one-third ice and milk, and one-third sangkap. Milky Way keeps things classic with a mix of crunchy pinipig, sweetened saba and langka, red jelly, garbanzos, and kaong, plus a delicate scoop of leche flan and ube halaya to top things off. The result is a deliciously sweet, well-balanced version of the classic Pinoy treat that you'll devour until the bottom of the glass.
ADVERTISEMENT - CONTINUE READING BELOW
Milky Way is at Power Plant Mall, Rockwell, Makati City and Arnaiz Avenue corner Paseo De Roxas, Makati City.
*Update: A previous version of this article stated that Mo' Cookies aren't at Rockwell anymore. This has since been corrected.
Share this story with your friends!
---
Help us make Spot.ph better!
Take the short survey
More Videos You Can Watch
Load More Stories