Updated as of August 28, 2022.
(SPOT.ph) Say "steak" and what comes to mind might be candlelit dinners in fancy restaurants, but you can absolutely cook up great steak in your own kitchen. Steak, however, is one of those foods where the results will depend heavily on the quality of the ingredients, so getting good beef is key. We've rounded up 10 stores and purveyors that you can count on for great ready-to-cook steaks; some of them even deliver.
Also read: 10 Reliable Places for Steak Under P1,000
Check out these shops for steak you can order in Manila:
Rare Food Shop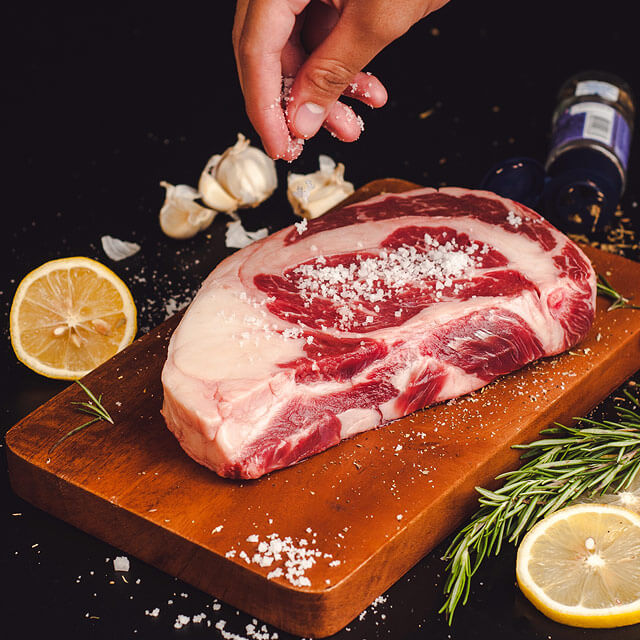 ADVERTISEMENT - CONTINUE READING BELOW
Rare Food Shop is an online store carrying meats and seafood from all around the world. You'll be spoiled for choice here as far as steaks go, as their range of beef includes Bolzico Beef, Black Onyx Australian Angus, U.S. Angus Beef, WX Australian Wagyu, Snake River Farms American Wagyu Beef, Japanese Wagyu, and more—perfect for cooking up your own restaurant-caliber steak feast at home. Ordering is as simple as creating an account on their easy-to-navigate website and checking out. The best part? They can do same-day deliveries, and there's no minimum order.
For orders, check out Rare Food Shop's website.
Dough & Grocer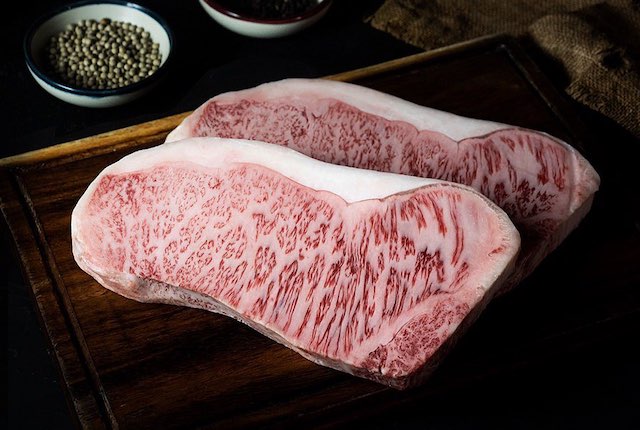 ADVERTISEMENT - CONTINUE READING BELOW
Recommended Videos
Folks who appreciate great-quality foods from around the world are in for a treat at Dough & Grocer, and apart from their extensive selection of specialty pantry items and wines, they also carry an impressive selection of steak. This includes topnotch varieties from Japan, including A5 BM 12 Kumamoto Japanese Kuroge Wagyu from Kyushu; and the West, including Canadian Prime, Australian Grass-Fed, and John Stone Ireland varieties of beef.
For orders, visit Dough & Grocer's website.
Also read: 10 Romantic Steakhouses in Manila Perfect for Date Nights
Wagyu Philippines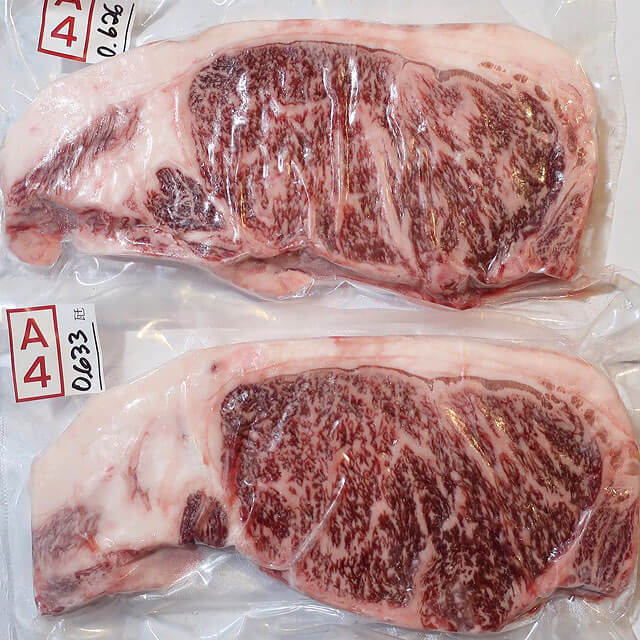 ADVERTISEMENT - CONTINUE READING BELOW
Japanese Wagyu beef is heralded for its exceptional marbling, which makes for a blissful, melt-in-your-mouth consistency. You don't have to fly all the way to the Land of the Rising Sun to enjoy it—Wagyu Philippines delivers steaks of the special beef category right to your door. They've got Wagyu sirloin and ribeye cuts from grades A3 (P5,895/kilogram), A4 (P6,495/kilogram), and A5 (P7,295/kilogram), as well as A5 Wagyu with Marble Score 12 (P8,495/kilogram) and A5-grade Tenderloin (P9,995/kilogram).
For orders, contact 0917-792-4057 or check out Wagyu Philippines' Facebook page.
Also read: These Are the Best Steaks You Can Get Delivered Today
Chingolo Deli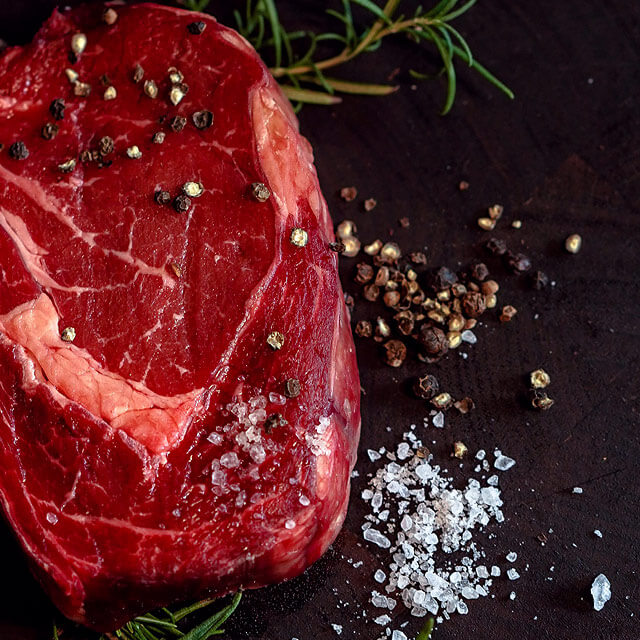 ADVERTISEMENT - CONTINUE READING BELOW
Chingolo Deli is a deli-slash-restaurant run by in-laws Erwan Heussaff and Nico Bolzico, carrying Bolzico Beef—Bolzico's own brand of Argentine grass-fed and organic pure Angus beef, known for its bold, beefy flavor. Here, you can pick up a piece of Argentinian ribeye (starts at P510/250 grams), Argentinian tenderloin (P510/250 grams), or special cuts like the Cuadril rump a.k.a. (P360/350 grams). Be sure not to leave without getting a bottle of their Chimichurri, which goes with just about any cut you fancy.
For orders, visit Chingolo Deli's website.
Sous Vide Station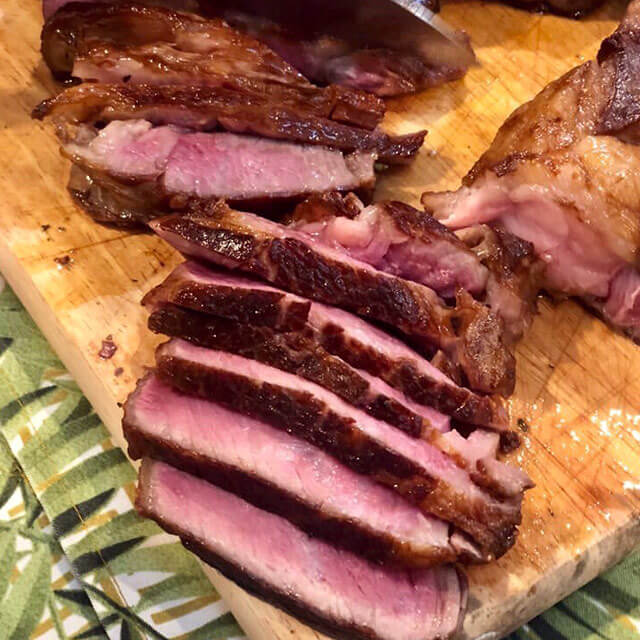 ADVERTISEMENT - CONTINUE READING BELOW
Sous vide may sound like a fancy-schmancy term reserved for restaurants, but Sous Vide Station is out to make the method accessible to everyone with their pre-sous vide cooked steaks that you can easily sear on a pan and serve. You can choose from options like the USDA Prime Ribeye, which has a great amount of marbling for the optimum tenderness and flavor; the USDA Prime Aged T-Bone; and the AUS Beef Striploin, which has less fat.
For orders, contact 0917-962-2114 or check out Sous Vide Station's Facebook page.
One World Deli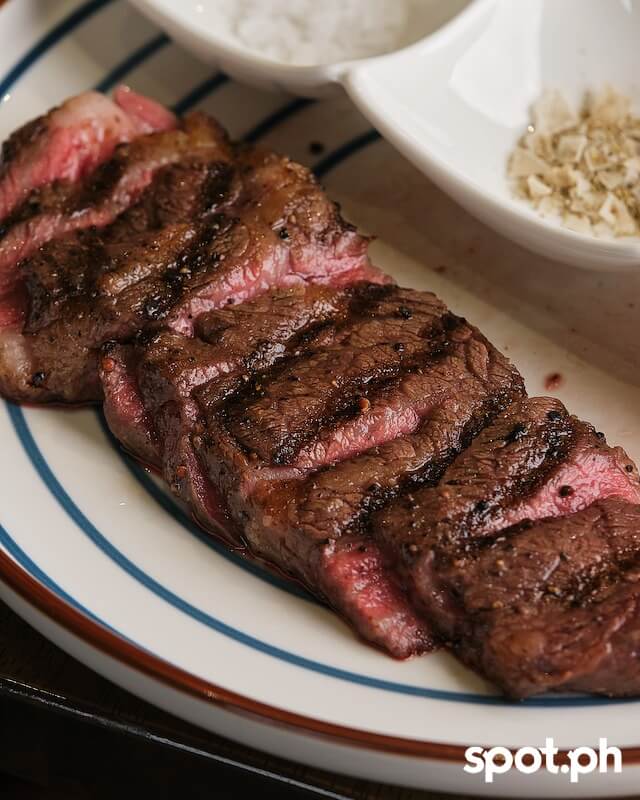 ADVERTISEMENT - CONTINUE READING BELOW
This specialty food shop on Jupiter street, Makati carries hard-to-find beef varieties—namely Australian Wagyu from Jack's Creek in cuts like the Chuck (3,590/kilogram), and Angus beef from California brand Braveheart in cuts like the Hanging Tender (P2,000/kilogram). You can shop their offerings in-store (and even have them cook it to be consumed right there!) or online.
One World Deli is at 11 Jupiter Street, Bel-Air, Makati City. For orders, visit One World Deli's website.
1st Cut PH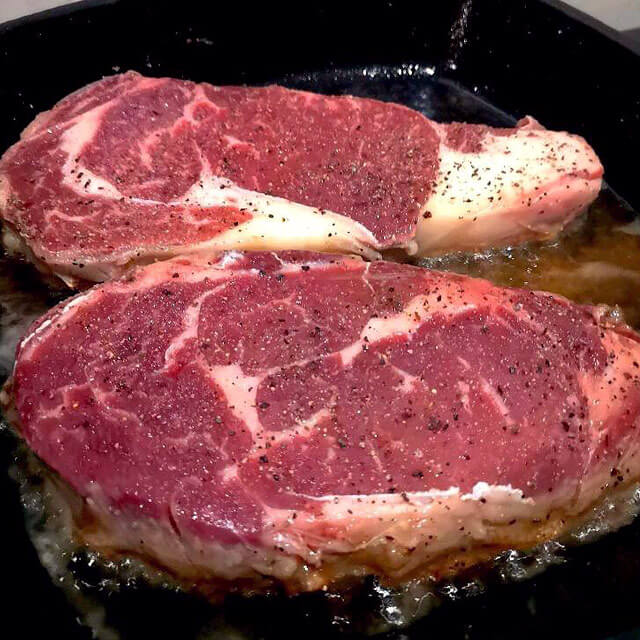 ADVERTISEMENT - CONTINUE READING BELOW
Hit up 1st Cut PH for great-quality Angus beef that deliver tenderness, juiciness, and topnotch flavor. Try the USDA Choice Grade Certified Angus Ribeye (P2,350/kilogram), available in cuts that are half-inch and one-inch in thickness. For a real memorable meal, pair your steak with a bottle or two of red wine; 1st Cut carries the Soleca Reserva Carménère 2019 Chile (P550) and Parker Favourite Son Cabernet Sauvignon 2018 Australia (P700).
For orders, contact 0915-901-4304 or check out 1st Cut PH's Instagram page.
Steak.ph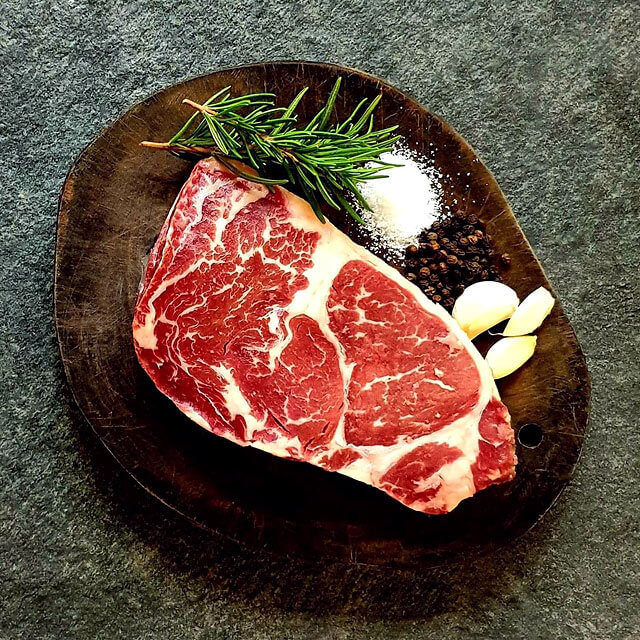 ADVERTISEMENT - CONTINUE READING BELOW
Steak.ph describes themselves as the first steak home-delivery service in the country, and they deliver sin as little as 90 minutes. You can stock up on great-quality Angus steaks—including Certified Black Angus and USDA Certified Angus—that make for juicy and flavorful steaks with just a quick sear. Some of the options are the Certified Black Angus NY Striploin Steak (P1,950/kilogram), USDA Certified Angus Choice Grade Ribeye Steak (P2,650/kilogram), and Certified Black Angus Tomahawk Steak (P2,700/kilogram).
For orders, contact 0917-567-8325 or 7987-8325. You can also check out Steak.ph's Facebook page.
Bacchus Epicerie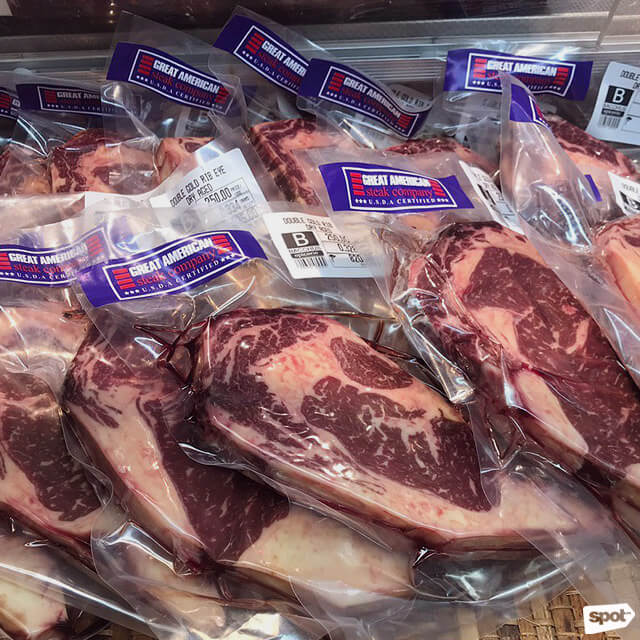 ADVERTISEMENT - CONTINUE READING BELOW
This highly acclaimed deli carries some of the best ingredients from around the world, and that extends to their steak selection. You'll find Prime and Super Prime USDA beef here, as well as A4 and A5 grades of Miyazaki beef (a.k.a. 100% purebred Japanese Wagyu from the Miyachiku co-op, taken from the "Japanese Black" breed of cow, whose meat is highly regarded for cherry-red color and supreme meaty flavor). Most notably, they also carry beef that's dry-aged—a special process which gives you meat with a supreme depth and nutty flavor—in the form of Dry-Aged Double Gold Ribeye from the Great American Steak Company (P250/100 grams).
Bacchus Epicerie has branches at R147 Lopez Drive, Power Plant Mall, Rockwell Center, Makati City and 1 Garden Way, EDSA Shangri-La, Ortigas Center, Mandaluyong City. See a list of Bacchus Epicerie branches. For more information, check out Bacchus Epicerie's Facebook page.
ADVERTISEMENT - CONTINUE READING BELOW
Gerald.ph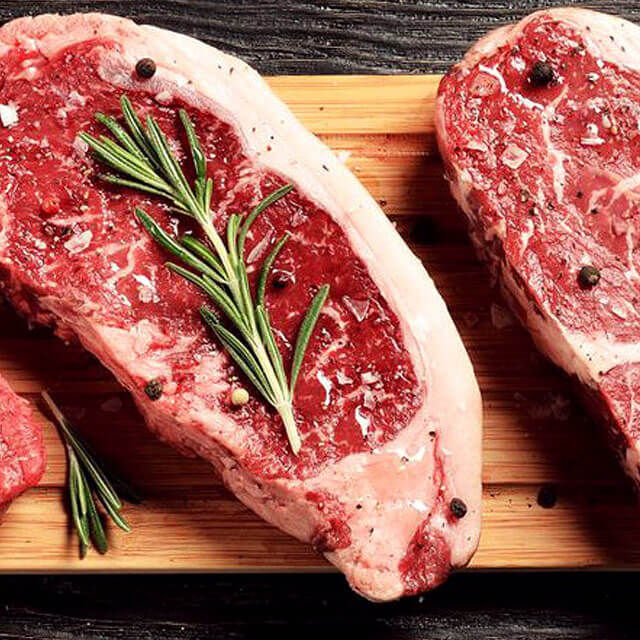 Gerald.ph is an online grocery that carries Certified Angus Beef, USDA Choice Beef, and even Australian Grass-Fed Beef. While you're at it, you can also pick up a bottle (or two) of wine for pairing with your steak from their extensive deli selection. Just fill up your cart and check out; they deliver on certain days of the week depending on where you live in Manila for a standard delivery fee of P90.
ADVERTISEMENT - CONTINUE READING BELOW
For orders, check out Gerald.ph's website.
Honorary mentions:
Green Grocer Manila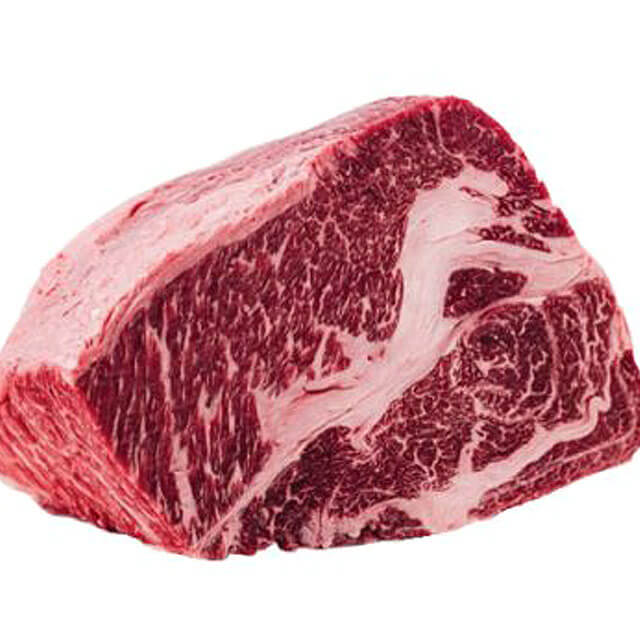 Grass-fed beef is believed to be better than conventional beef in that it's leaner and higher in key nutrients—and some will argue that it's more complex-tasting, too. Get your fill at Green Grocer Manila, which carries Australian Grass-Fed Tomahawk (P1,750/one-kilogram pack), Cube Roll (P1,200/kilogram), and Ribeye (P780/200-gram pack), as well as Diamanta Grass-Fed Wagyu Chuck Eye Roll (P1,560/kilogram). Create an account on their website, fill your cart, and check out; orders made from Saturdays to Sundays are delivered on Wednesdays or Thursdays, while orders from Mondays to Thursdays (12 p.m.) are delivered on Saturdays.
ADVERTISEMENT - CONTINUE READING BELOW
For orders, check out Green Grocer Manila's website.
Ben and Diego's Premium Steak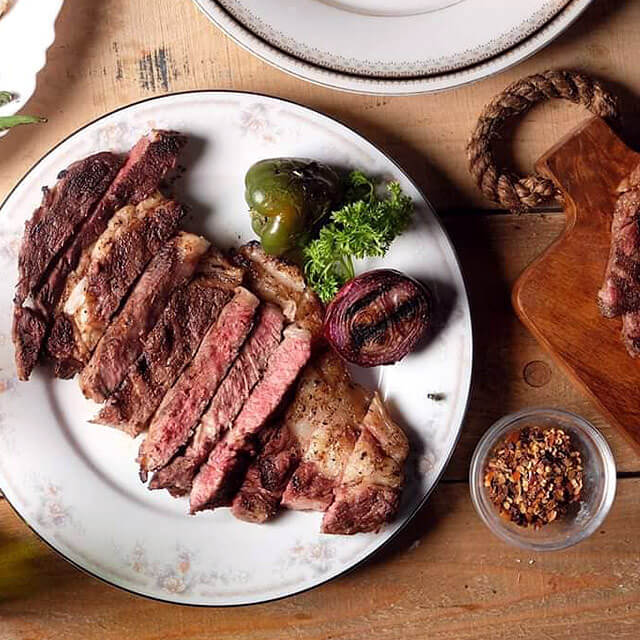 Ben and Diego's Premium Steaks is a Mandaluyong and Pampanga-based venture that delivers premium-grade steaks straight to your doorstep. They offer same-day-delivery in Metro Manila, as well as Pampanga, Tarlac, Bulacan, Bataan, and Olongapo. Their selection includes USDA Prime Angus Ribeye steaks (P2,300/kilogram), Certified Authentic Wagyu steaks (they carry sirloin and ribeye cuts) from the Kagoshima prefecture ranging from A3 (P7,500/kilogram), A4 (P8,000/kilogram), and A5 (P8,500/kilogram) grades.
ADVERTISEMENT - CONTINUE READING BELOW
For orders, contact 0977-012-6573, 0917-535-4775, or check out Ben and Diego Premium Steak's Facebook page.
Share this story with your friends!
---
Help us make Spot.ph better!
Take the short survey
Load More Stories