Little Women Is a Beautifully Fresh Take on an Old Classic
Saoirse Ronan, Emma Watson, and Florence Pugh are this generation's March girls.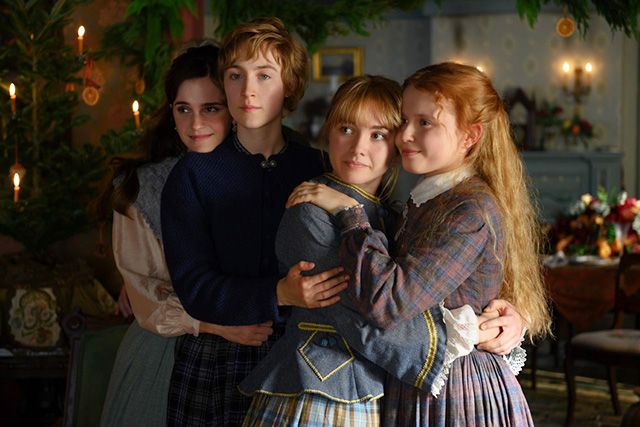 (SPOT.ph) How do you make a story first released in 1868 and adapted dozens of times on stage, on TV, and in film feel fresh and new? Call in director Greta Gerwig. Gerwig's lively, unique, and emotionally powerful version of Little Women—the seventh film adaptation of the beloved novel by Louisa May Alcott—dusts off the old book and makes it seem not only like a completely new story, it is also incredibly timely with regards to female empowerment and equality. This is a writer really engaging with the work and coming up with something completely different from what has come before, creating new ideas and new feelings that really made this latest adaptation a winning piece of work.

ADVERTISEMENT - CONTINUE READING BELOW
Alcott's novel is split into two halves: one taking place when the March sisters were teenagers, and several years later when the sisters are a bit older and are entering adulthood (also known as marriage and working) Alcott's book and the several adaptations that have come before Gerwig's version told the story chronologically—it starts when the March sisters are still young teens, bright-eyed and excited for life as Christmas morning arrives, and follows them through their lives as they mature. Gerwig turns the book around and around, instead blending the two timelines, jumping back and forth from the childhood past and the adult present. What might sound confusing is actually a fascinating, well-achieved structure that, instead of a coming-of-age story, we get a nostalgic, sentimental tale about the joys of childhood and the heartbreak of dealing with being an adult.
CONTINUE READING BELOW
Recommended Videos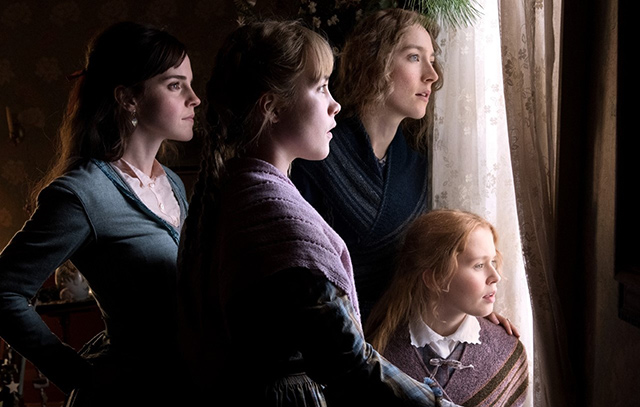 ADVERTISEMENT - CONTINUE READING BELOW
If you are one of the few people who didn't read Little Women in school, the story goes like this: The March sisters are a close-knit group of girls. The eldest, Meg (Emma Watson), is known to be the most beautiful and is a talented actress, then there's Jo or Josephine (Saoirse Ronan), a budding writer who loves to tell stories and create plays, Beth (Eliza Scanlen) is the quiet one who prefers to just play music by herself as opposed to going out to fancy plays and parties, and finally, Amy (Florence Pugh) is ambitious and cunning, also a bit of a brat at first, and dreams of big things like marrying an extremely wealthy man and then becoming the best painter in the world.
ADVERTISEMENT - CONTINUE READING BELOW
The sisters live with their mother Marmee (Laura Dern), because their father (Bob Odenkirk) is off fighting in the American Civil War, and Jo earns by keeping the company of her Aunt (Meryl Streep). Next door, they meet Laurie (Timothée Chalamet) and his grandfather (Chris Cooper). Laurie becomes friends with the sisters, almost becoming an extension of the family himself. The story then alternates between Jo, Meg, Beth, and Amy enjoying their childhood where they worry about boys, school, and each other, and the sisters seven years later, struggling with the dreams they tried to achieve, and dealing with heartbreak, sickness, rivalries, work, and everything a normal person would deal with.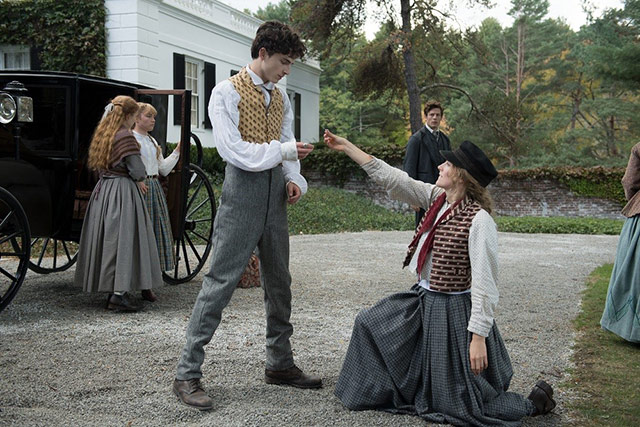 ADVERTISEMENT - CONTINUE READING BELOW
Gerwig's use of blending timelines is a stroke of genius as it changes the feel of the novel, and just gives Little Women this "through fresh eyes" look. It's almost magical what she's able to achieve just by switching some things around and having timelines crash into each other. She also makes it very easy to follow, with different color grading for each (a glowing, sun-lit look during the childhood scenes, and a bluer, more gloomy tone to the present), and different styles of costumes and hair. It's really not that hard to understand at what point in the story you are. Gerwig even adds visual similarities to really drive the point home. The good thing is she doesn't do it in a "hit you over the head" kind of way—it's all very natural, simple, and effective, just like how she presented Lady Bird.
ADVERTISEMENT - CONTINUE READING BELOW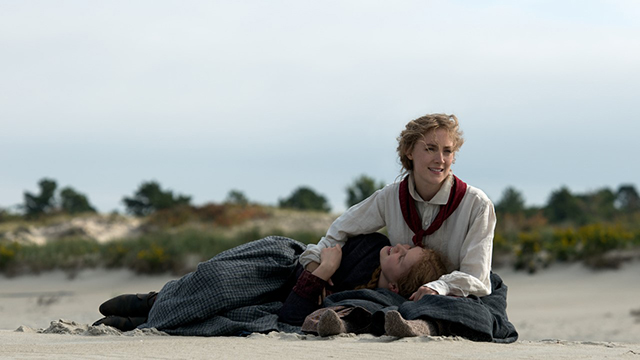 This new adaptation also makes Little Women, a book that's over 150 years old, feel relevant to today's world. Jo's struggles with getting recognized and working because she's a woman is still a major issue today. Society has only changed so much since the 1800s, and Gerwig uses that to full effect, making important points about today's world through a period piece. Gerwig's writing is also just beautifully put together. The script has exact points where Gerwig wants people to overlap speaking, for example, adding to the chaotic energy that the March sisters bring whenever they are together. Gerwig's direction, as well, is as on point as ever. She may have a more naturalistic style, but it's that warmness, the ease, and the delight that pours out of the screen that really makes it special.
ADVERTISEMENT - CONTINUE READING BELOW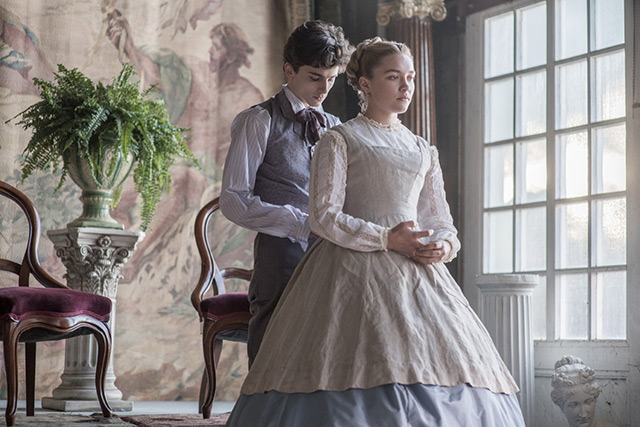 Little Women would of course be nowhere without the actresses playing the March sisters. Taking over a role that Katharine Hepburn and Winona Ryder have played, Ronan's Jo is electric, spunky, hilarious, and heartbreaking all in one. It's another glowing performance in a list of amazing ones for Ronan, who just continues to find new ways to delight on screen. The breakout, though, is Pugh's Amy. Amy is often the most hated character, but what Pugh and Gerwig managed to do with Amy is give her some more complexity and reason for being. Her love story in the "adult" half also makes so much more sense through how Gerwig structured it and how Pugh portrayed it. Pugh is magnificent throughout, awkwardly playing a bratty 13-year-old who just wants to be part of adult things, and then a confident 20-year-old ready to take on the world but unsure of how to do so. Pugh just shines in every scene she's in, even when she's sending the 19th century equivalent of foot pictures to her crush or taking down a man with just her words.
ADVERTISEMENT - CONTINUE READING BELOW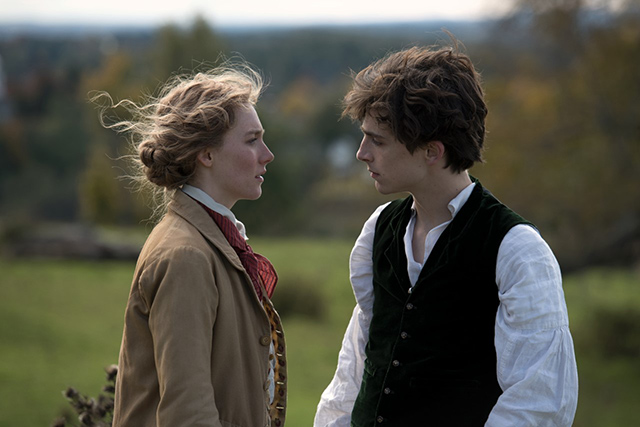 The rest of the cast, of course, shines as well. Dern is a lovely Marmee, showing maternal strength even through tough times, while Streep is a delight as the acerbic Aunt March. Scanlen, best known for her also-sickly role in Sharp Objects, is great in what she's given, while Watson definitely has the toughest time evoking something—anything—through Meg's less interesting storyline. Chalamet proves that he's always an asset to films, channeling the charming Laurie perfectly. It's a dazzling performance, as is the small but effective moments of Cooper and Odenkirk when they enter the picture as father figures to the girls.
ADVERTISEMENT - CONTINUE READING BELOW
Gerwig's Little Women is a complete surprise in the sense that Gerwig was able to make this old, beloved novel into cinematic gold. She managed to put together an incredible creative team as well, from Jacqueline Durran's award-winning costumes, to Alexandre Desplat's wonderful score, to the team that made Massachusetts look downright wonderful and inviting. What makes this adaptation so special and so masterful is that while maintaining the story and the details of Alcott's novel, Gerwig is able to restructure, reimagine, and then discover new ways this tale can tell the things it wants to say. Gerwig even adds kind of a twist ending that is truly something gutsy. There's almost a rebellious quality to it that really gives this version of Little Women the energy and excitement needed in a 2019 adaptation of an 1868 novel.
Rating: 5 out of 5 Spots
Little Women opens in theaters on February 19. Photos courtesy of Columbia Pictures.
ADVERTISEMENT - CONTINUE READING BELOW
Share this story with your friends!
---
Help us make Spot.ph better!
Take the short survey
Load More Stories