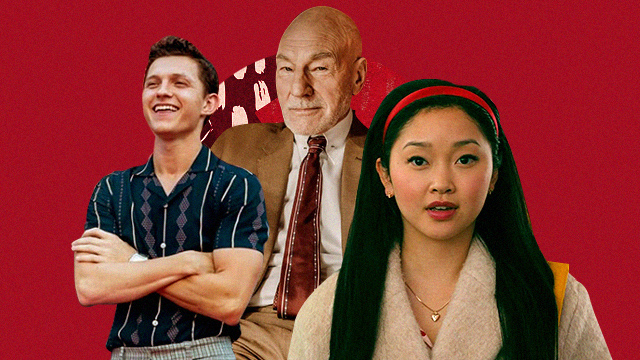 (SPOT.ph) Whether you're trying a trending recipe or binge-watching a dozen series, we know you've been trying a lot of things to keep boredom at bay while being under quarantine. You might think you're all alone in this boat, but we'll have you know everyone's got their own case of cabin fever. Just like you, celebrities are also finding ways to keep sane. We round up some celebs who have either discovered something new or are exploring creative pursuits while cooped up at home.
Check out how these celebrities are passing the time while in quarantine:
Ashley Tisdale dancing to "We're All In This Together"
ADVERTISEMENT - CONTINUE READING BELOW
It's been 14 years since High School Musical first aired on Disney Channel, but we know you still remember the steps to "We're All In This Together" like the back of your hand. HSM star Ashley Tisdale, who plays diva Sharpay Evans, ditched her character's usual glitzy outfits for comfy jammies as she danced along to the energizing bop while staying at home. Cast members Casey Stroh, Bart Johnson, and Vanessa Hudgens got inspired to upload their own dance videos. You'll see more of this in the upcoming HSM reunion!
Madonna's Quarantine Diaries
COVID-19 has changed the world drastically, and though we might not know it yet, it's an event that will make it to history books. It's unlike anything we've ever gone through in this lifetime, and pop star Madonna recognizes that. She brought out her typewriter to catalog events during this period, noting that we turn to stories to learn and connect during tough times, and also mentions that there will be no emojis in the entries. If you're in need of a pick-me-up, you'll want to check out her comedic video diaries.
ADVERTISEMENT - CONTINUE READING BELOW
Recommended Videos
Laura Dern building LEGO sets
Building houses, submarines, animals, and everything else in between with LEGOs might seem a bit childish, but the quarantine may just make you see it in a different light—just take cues from actress Laura Dern. Putting pieces together and winging where you end up is quite relaxing, but being ambitious with your designs is also a good challenge for your imagination. Just be sure you don't step on one!
Patrick Stewart reading sonnets
ADVERTISEMENT - CONTINUE READING BELOW
If literature's more your thing, you'll totally vibe with X-Men actor Patrick Stewart, who's filling up his time by reading William Shakespeare's sonnets. He recites a different piece each day for his Twitter followers and even goes into detail about some of his favorites. We're loving this video of him reading Sonnet 18, which is considered to be the most popular piece out of Shakespeare's 154 sonnets.
Matthew McConaughey hosting a round of bingo
It's fun to play bingo but calling out the numbers and watching people intently look at their cards is just as exciting. Matthew McConaughey hosted a virtual bingo session for the quarantined folks in a senior living facility in Texas and got them pumped for a competitive game of chance. The actor's mom, wife, and kids also joined the sesh.
Tom Holland buying chickens
ADVERTISEMENT - CONTINUE READING BELOW
You would know by now that grocery runs require strategy—resources are limited, you can only carry so much, you shouldn't hoard, and you may have to wait a while before you can enter to shop. Tom Holland is well aware and since he can't get his hands on eggs anymore, he's decided to game the system in the best way he knows how: to buy a live chicken and wait for it to hatch eggs.
Lena Headey becoming a beauty guru
Game of Thrones' Cersei Lannister is a sly beauty and all of Westeros knows, so it only seems apt that Lena Headey—the actress who plays her—would know a thing or two about keeping her skin in tip-top shape and highlighting her features. Her method involves unconventional tools from around the house such as a spatula and a broom. Her beauty tips are questionable at best but at least you'll have a good laugh.
ADVERTISEMENT - CONTINUE READING BELOW
Gwen Stefani giving husband Blake Shelton a haircut
Haircuts felt like a chore before all of this, but now a lot of people, especially men, have realized how much they miss and need their monthly trim. That, or you're overcome with a strong urge to give yourself some bangs or chop off your long locks. Gwen Stefani is known for being a singer, but this time, she takes on the role of barber as she gives husband Blake Shelton a much-needed haircut while in quarantine. It's a domestic kind of sweet and hey, if you think it looks less than...good, at least Shelton won't have to see anyone else for a while.
Lana Condor looking for more shows to binge-watch
Binge-watching a series or loading up movies back to back is a great way to pass the time while you're stuck at home, but there are times when your queue runs out of titles. To All the Boys actress Lana Condor recently finished Scandal and declares that she no longer knows what to do with her life. She did ask for series recommendations though, so if you've got a show to suggest, you can reply to her tweet!
ADVERTISEMENT - CONTINUE READING BELOW
Tan France showing his skills in the kitchen
Whether it's dalgona coffee, tuna pie, or some fancy pancake creation, experimenting in the kitchen has been on everyone's to-do list during quarantine. Even Tan France of Queer Eye has put his skills to the test by baking chocolate cupcakes. They turned out so good, he's considering quitting television to become a full-time baker.
Share this story with your friends!
---
Help us make Spot.ph better!
Take the short survey
Load More Stories