10 Doggo Accounts for Filling Your Instagram With Happiness
Take a break from all the bad news.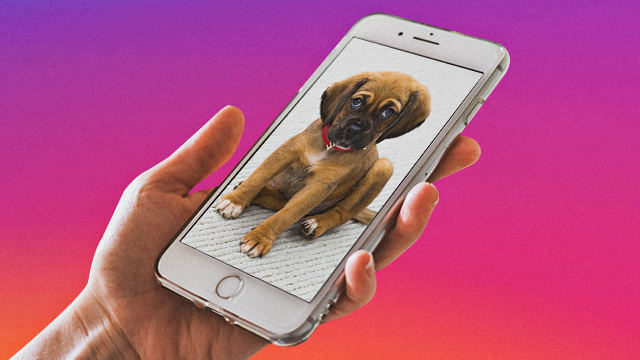 (SPOT.ph) To say that 2020 is one hell of a roller-coaster ride is an understatement. Since the start of the year, our feeds have just been stacked with one piece of bad news on top of another: there's the Taal volcano eruption, continuous melting of polar ice caps, raging forest fires, major earthquakes, corruption investigations left and right, and to top it all off, the ongoing COVID-19 pandemic. It's easy to get lost in this barrage of information, leading to what's now called "doomscrolling" (or scrolling your way through doomsday). But if you want to take a break—because you deserve to—you ought to fill your Instagram feed with happiness: a.k.a. dog accounts that are worth a follow. 
ADVERTISEMENT - CONTINUE READING BELOW
Also read:
10 Priceless Clips of Pets Making Work-From-Home Impossible
10 Pet-Friendly Malls in Metro Manila
10 Places in Manila for a Pet-Friendly Staycation
For Your Furry Friends: Places for Boarding Pets in Metro Manila
Check out these Instagram accounts to follow for your daily dose of canine cuteness:
Hunger for Words
CONTINUE READING BELOW
Recommended Videos
Dogs can't talk the way humans do, and all we have to go by is their body language: a wagging tail means they're happy, narrowed eyes are a sign of aggression, and a yawn means they're stressed. But speech-language pathologist Christina Hunger has taken things further to understand her dog Stella by teaching her how to "speak." Hunger for Words shows how the Catahoula-Blue Heeler mixed breed "talks" to her hoomans by pressing special buttons.
ADVERTISEMENT - CONTINUE READING BELOW
The Doggo Subtitler
Know more about the fun things that dogs say—or at least what we think they say—through The Doggo Subtitler. Posts include a little "pupper" getting "heckin bamboozled" with a fake "chimken," "goodbois" patronizing themselves in front of the mirror, or a labrador saying "henlo" to a "smol nugget."
ADVERTISEMENT - CONTINUE READING BELOW
Nimbus, the Cloud Dog
Nimbus, a teacup Maltese from the Philippines, looks a lot like a happy little cloud who deserves his nickname "Cloud Dog." He was most recently seen checking on his hooman's herb garden. "I am just so happy my plants are healthy," he says as a true plantdoggo. 
ADVERTISEMENT - CONTINUE READING BELOW
Popeye, the Foodie
Pet dogs almost always hang out under the dining table, waiting for their owners to drop a piece of their beloved "chimken." But Popeye the Foodie Dog is different. The former stray dog from Los Angeles is often seen traveling and dining at pet-friendly restaurants—patient enough to strike a pose for a photo before he gobbles up all the food.
ADVERTISEMENT - CONTINUE READING BELOW
Reagan Doodle
Reagan, an Australian labradoodle, is one of the most popular dogs online. His Instagram account has over half a million followers, and his owners came out with three books documenting his journey with  hooman sibs Little Buddy and Baby Girl. The three love wearing matching outfits.
Jiffpom
ADVERTISEMENT - CONTINUE READING BELOW
Celebrity dog Jiffpom from Illinois first gained popularity after appearing in Katy Perry's music video "Dark Horse" in 2014. In May 2018, Facebook co-founder Mark Zuckerberg invited him for the social-media network's launch of augmented reality filters for Instagram. He now has more than 10 million followers and we totally understand.
Marutaro
ADVERTISEMENT - CONTINUE READING BELOW
Marutaro, a handsome Shiba Inu from Japan, has won the hearts of more than two million followers. His hooman Shinjiro Ono shares Marutaro's photos online and everything becomes perfect in the world again (at least for a while). He even has an online shop with all sorts of collectibles, such as calendars, tumblers, towels, and framed photos of Marutaro that were once exhibited at an art gallery.
Loki
ADVERTISEMENT - CONTINUE READING BELOW
Loki is a 75-pound Husky-Arctic wolf-Malamute mix, who loves the outdoors. He has been exploring beaches, grasslands, and forests with his owner Kelly Lund in their trusty ol' truck. The Instagram account Loki the Wolfdog has everything you need to get you through a bad day: nature, travel, and a "goodboi."
Maya
ADVERTISEMENT - CONTINUE READING BELOW
Maya is an adorable Samoyed, which is an American breed known for their double coats: a thick upper coat and soft, dense fur underneath. This makes Maya look like a fluffy and gentle polar bear, which you'd want to always appear in your Instagram feed.
The Dogist
The Dogist is the brainchild of New York-based photographer Elias Weiss Friedman. Inspired by Humans of New York, it shares portraits and stories of four-legged furry friends. Friedman has photographed over 30,000 dogs across the world since he started in 2013.
ADVERTISEMENT - CONTINUE READING BELOW
Share this story with your friends!
---
Help us make Spot.ph better!
Take the short survey
Load More Stories