10 Secluded Islands Where You Can Maintain Your Distance
Get away from the crowd!
(SPOT.ph) The Philippines is well known for some of the world's most beautiful islands: Siargao, Cebu, Palawan, and Boracay. Off the coast of these crowded getaways are islets that are seldom visited by travelers for various reasons: because it's a pain in the ass to get there (in some cases, literally—bus rides can take hours) or there are no luxurious resorts to stay in. But as they say, all good things come to those who wait, and if you're patient enough to hop from one boat to another or drive along a dirt road, you may just get a tropical paradise experience like no other, and never need to deal with an annoying group of travelers while you're at it.
Also read:
10 Beaches Near Manila That Are Worth the Drive
All the Amazing Pink-Sand Beaches You Can Visit in the Philippines
10 Amazing Videos for Exploring the World's Best Beaches
10 Beautiful Beaches Your Friends Probably Don't Know About 
ADVERTISEMENT - CONTINUE READING BELOW
CONTINUE READING BELOW
Recommended Videos
Pack your bags, ditch your phone, and go off the grid on these secluded islands: 
Cresta De Gallo (Romblon)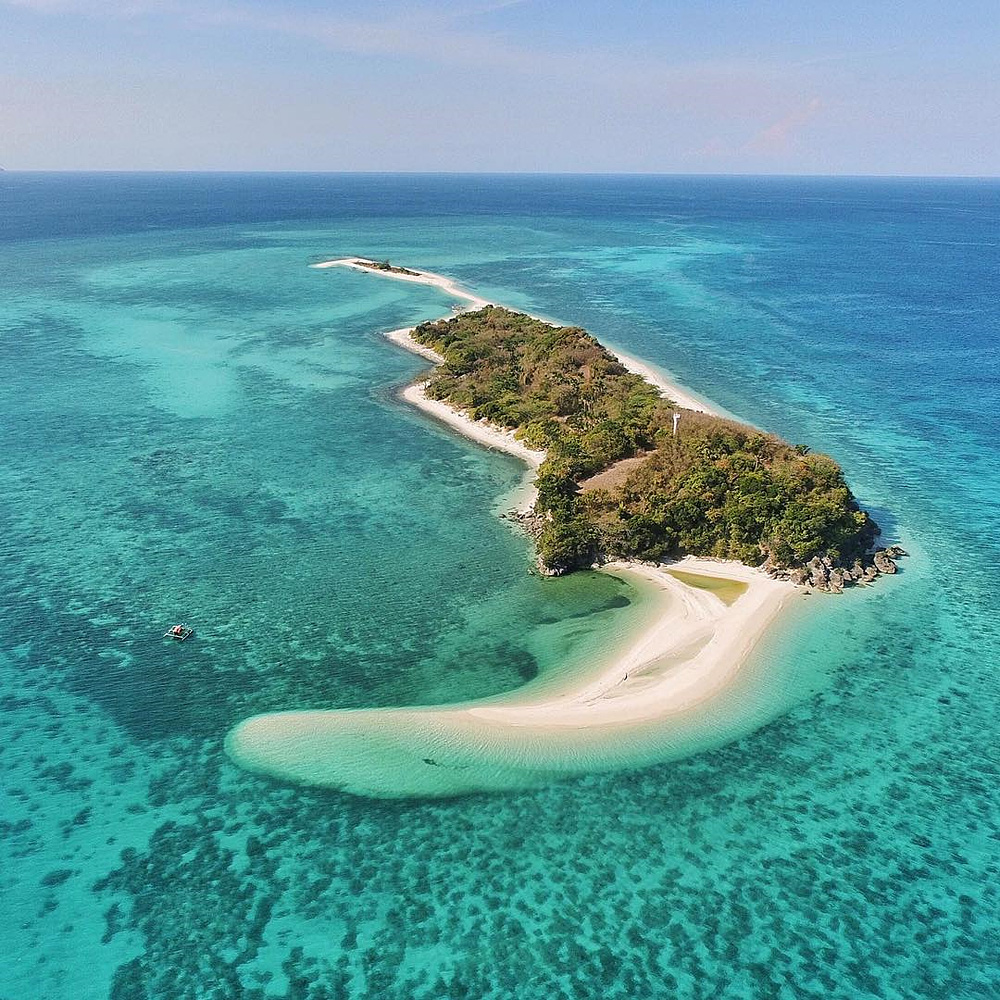 Located south of Luzon and just before Central Visayas is the archipelagic province of Romblon, which is home to white-sand beaches and secluded islets. Cresta de Gallo, which is off the coast of Sibuyan Island, features a sandbar that goes on for miles, rolling verdant hills, and surrounding coral reef that's perfect for diving. 
ADVERTISEMENT - CONTINUE READING BELOW
How to get there: Cebu Pacific flies three times a week from Manila to Tablas Island in Alcantara, Romblon. From Tugdan Airport, ride a tricycle to San Agustin Port then a RORO to Romblon Island. From Romblon Port, ride another RORO to Ambulong Port in Sibuyan Island. Then, ride a jeep to San Fernando, then a boat to Cresta de Gallo. 
Palaui Island (Cagayan Valley)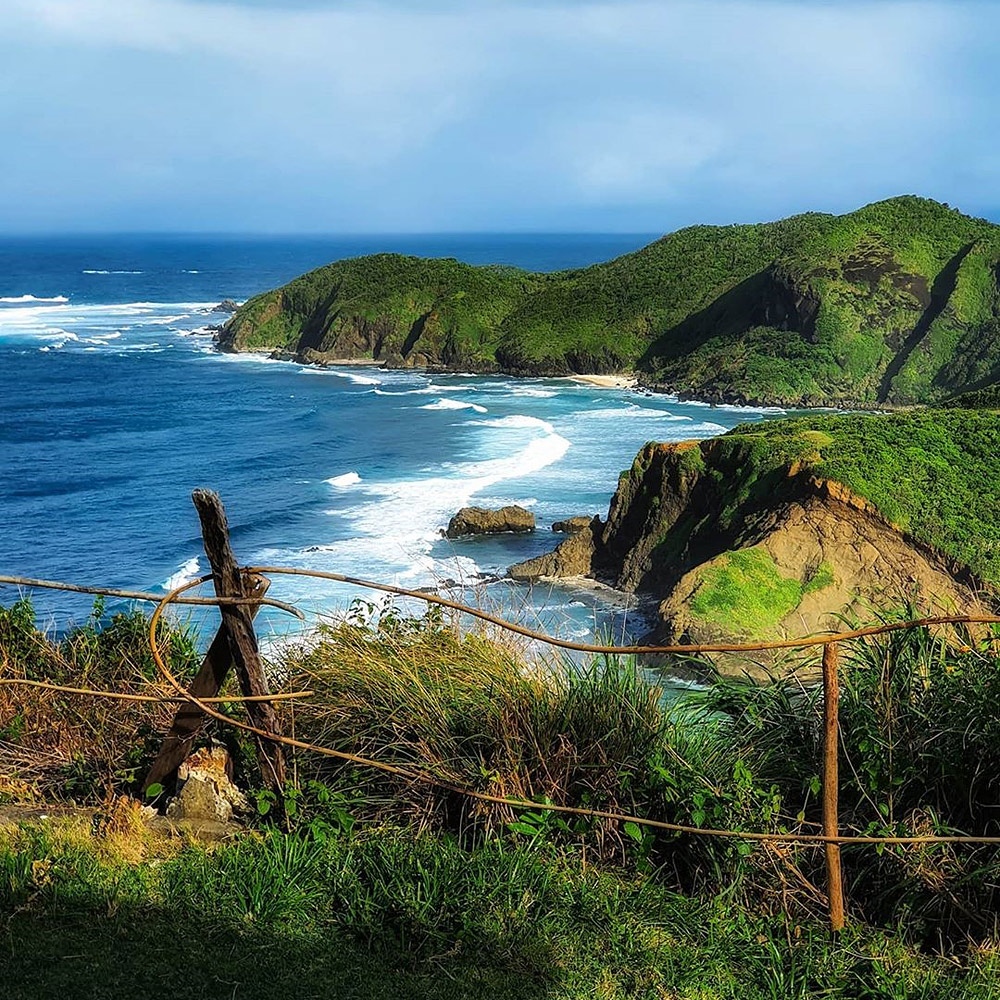 ADVERTISEMENT - CONTINUE READING BELOW
You may have first heard of Palaui Island when it was used as the location of American reality series Survivor in 2013. A protected area and national park located in the town of Santa Ana, this secluded destination is known for its hidden coves, a sanctuary for migratory birds, and a rich marine reserve. After lounging around the beach, you can drop by the ruins of an 18th-century lighthouse called Farol de Cabo Engaño. You can also explore the island's surrounding islets, such as Dos Hermanos, Crocodile Island, and Gran Laja Island. 
How to get there: Fly from Manila to Tuguegarao via Cebu Pacific, then ride a bus going to Santa Ana. From there, ride a tricycle to San Vicente Port and hop on a boat to Palaui Island. 
Palumbanes Islands (Catanduanes)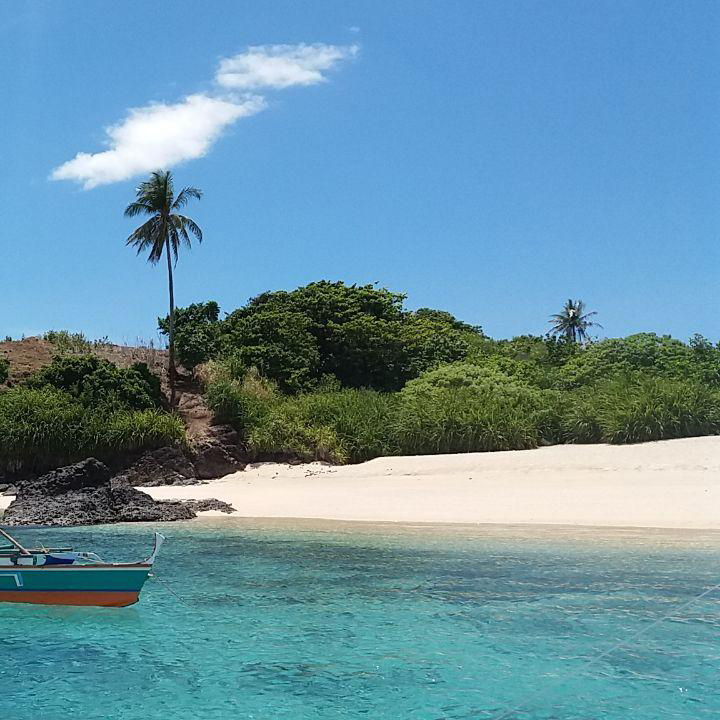 ADVERTISEMENT - CONTINUE READING BELOW
Because of its distance, Catanduanes Island—as a whole—is still not a usual destination among tourists; so much more the small islands off its coast, such as the Palumbanes in Caramoran (which is just across Caramoan, Camarines Sur). But those who dare take the one-hour ride on a small boat amid looming rainfall and huge waves are treated to three virgin islands: Calabagio with verdant hills and rock formation, Parumpong with a long stretch of white sand with a tinge of pink hue, and the completely uninhabited Tignob that boasts crystal-clear waters and some boulders that can provide shade at the end of the beach strip. You can also set up camp on this remote island if you're comfortable with roughing it. 
How to get there: Cebu Pacific flies from Manila to Virac every Monday, Wednesday, Friday, and Sunday. From Virac airport, you can ride a tricycle to Virac Town Center; then an air-conditioned van (two hours) to Caramoran. First trip is at 5:30 a.m. while the last trip is at 4 p.m. You can book an island-hopping tour at Coco Beach Resort in Barangay Baybay.
ADVERTISEMENT - CONTINUE READING BELOW
Seco Island (Antique)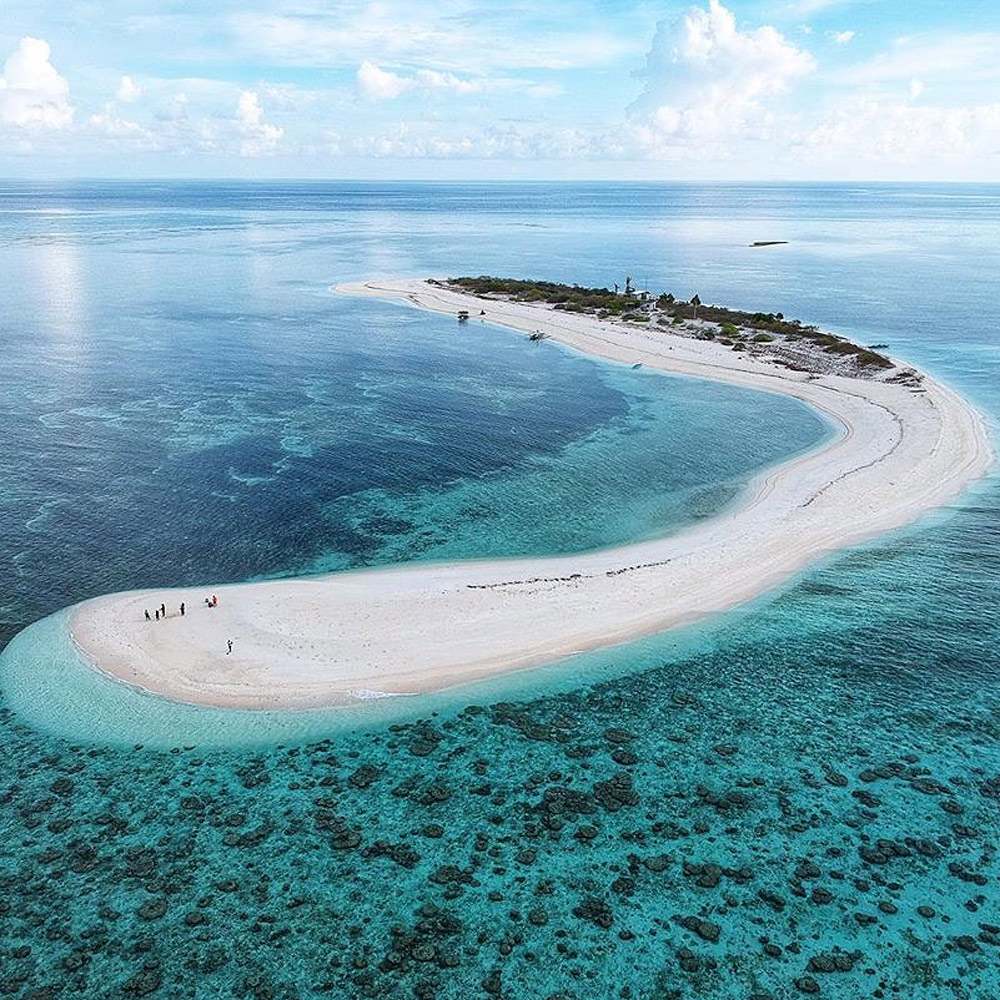 One of the best-kept secrets of Antique is Seco Island in Tibiao, which is home to fine, white sand and a sandbar that spans more than a kilometer long. Surrounding the elbow-shaped island (thus the name) is crystal clear water that's perfect for swimming and kite-surfing. 
ADVERTISEMENT - CONTINUE READING BELOW
How to get there: You can choose to fly from Manila to Caticlan Airport, Kalibo International Airport, or Iloilo International Airport. From any of three areas, you can ride a bus bound for Culasi, then hop on a boat to Seco Island.
Cabgan Islet (Surigao del Sur) 
ADVERTISEMENT - CONTINUE READING BELOW
Because of the more famous Siargao Island in Surigao del Norte, not a lot of people venture in the neighboring province of Surigao del Sur—specifically the secluded islands off the coast of Barobo. But if you can stand the two-hour land travel plus the 30-minute sea travel, Cabgan's turquoise waters, white-sand beach, and verdant surroundings will all be worth it.  
How to get there: There are regular flights from Manila to Butuan City, Augusan del Norte. From Butuan Airport (a.k.a. Bancasi Airport), ride a bus or van to Barobo, then get on a boat to Cabgan Island. 
Higatangan Island (Biliran)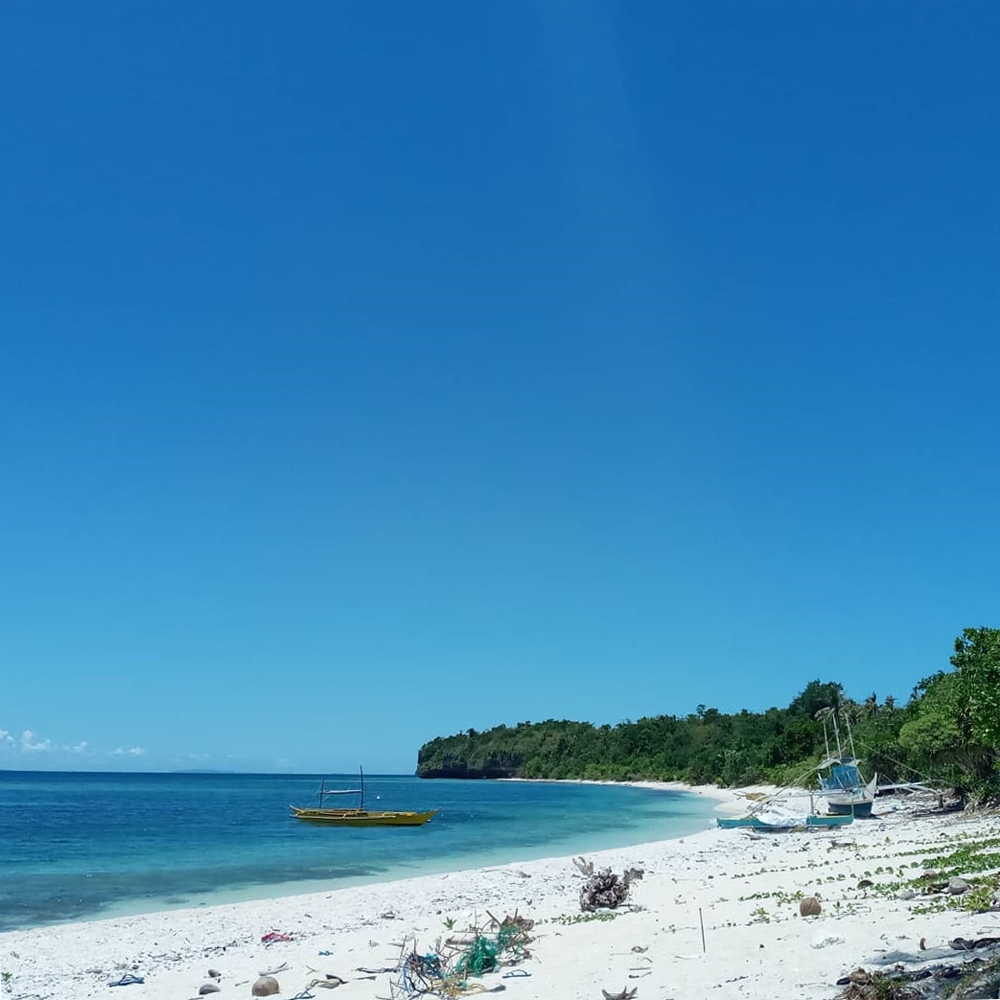 ADVERTISEMENT - CONTINUE READING BELOW
Located in the northwestern tip of Leyte, Higatangan Island features a white-sand beach, a 200-meter sand bar, and rock formations. Locals say that this sandbar changes its shape every couple of months, depending on the season and the waves charging across the sea. Legend has it that Higatangan Island was once used by pirates who wait for arriving ships that they can loot, thus the name "atangan"—which means "to wait for" in the local language. 
How to get there: Commercial airlines serve non-stop Manila-Tacloban flights daily. From Daniel Z. Romualdez Airport, you can head to Naval, Biliran by bus or van. From the town proper, you can charter a private boat or catch a ride on one of the ferry boats to Higatangan Island. 
Maniwaya Island (Marinduque)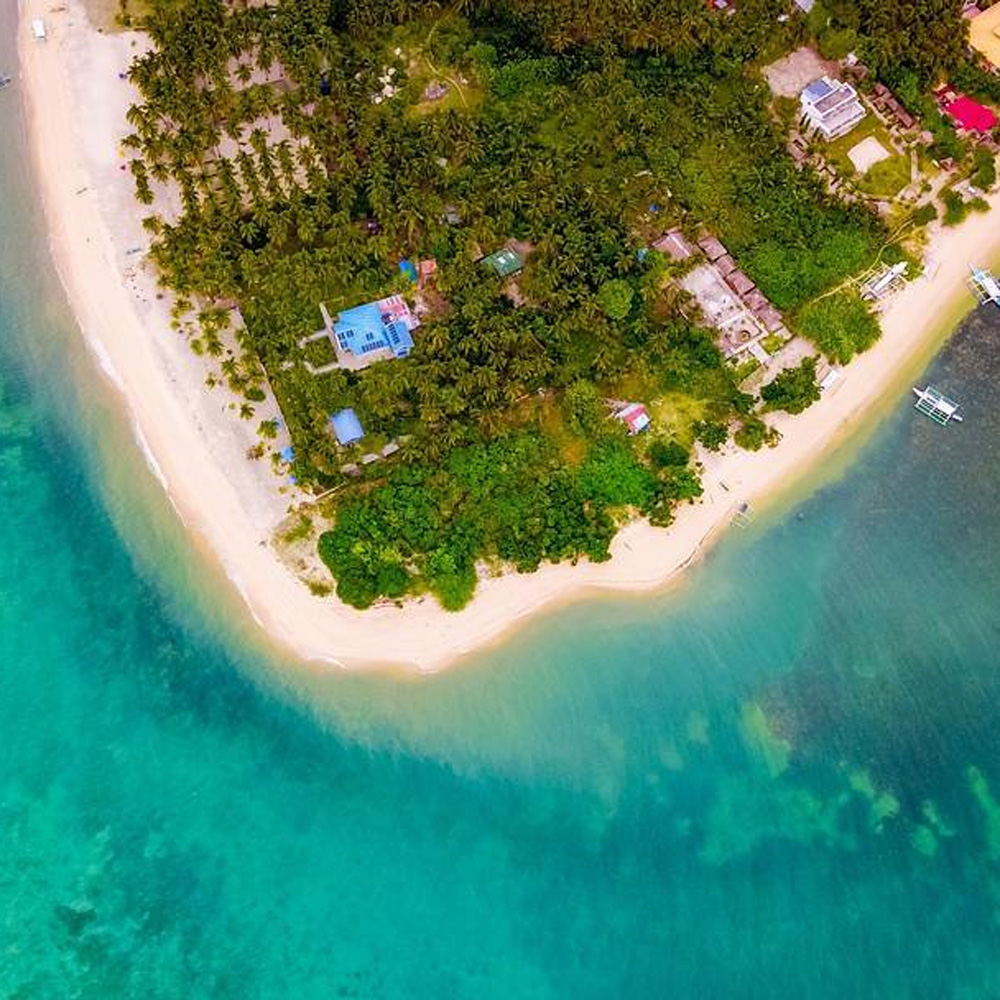 ADVERTISEMENT - CONTINUE READING BELOW
The best thing about Marinduque is that this island province is not too far from Manila. You can just hop on a bus to Quezon, and take a boat from the port directly to Maniwaya. This small island off the coast of Santa Cruz only has a handful of resorts, so you don't have to worry about it being overcrowded despite being a weekend destination. Stroll along the beach, go snorkeling, or head to nearby Palad Sandbar or Mongpong Island. 
How to get there: Ride a bus from Manila to Lucena, then a van to General Luna Port. From the General Luna Port, take a passenger boat to Maniwaya Island. 
Waniban Island (Davao Oriental)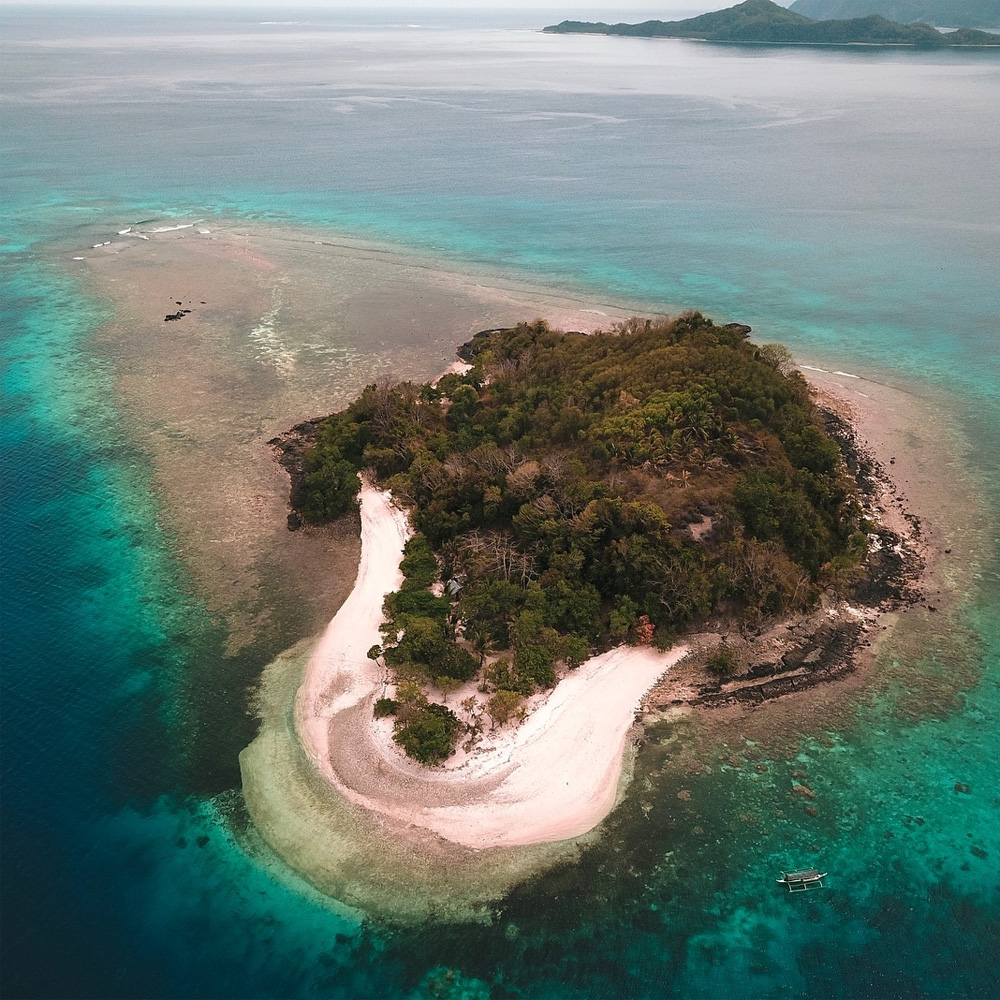 ADVERTISEMENT - CONTINUE READING BELOW
Most local surfers already know the treasure that is Dahican Beach in Mati, Davao Oriental. If you want to explore more, you can hop on a boat to Waniban off the coast of Barangay Tamisan. It's hard not to fall in love with its fine white sand and surrounding reef ideal for snorkeling and scuba diving. Make sure to bring supplies because this tiny island has no shops or resorts. If you're lucky, the islet's caretakers may offer you a freshly caught jack fish for cheap. 
How to get there: Book a flight to Davao City, then go on a four-hour bus ride to Mati. From there, you can hop on a habal-habal to Barangay Tamisan, then take a boat to Waniban Island. 
Dumaran Island (Palawan)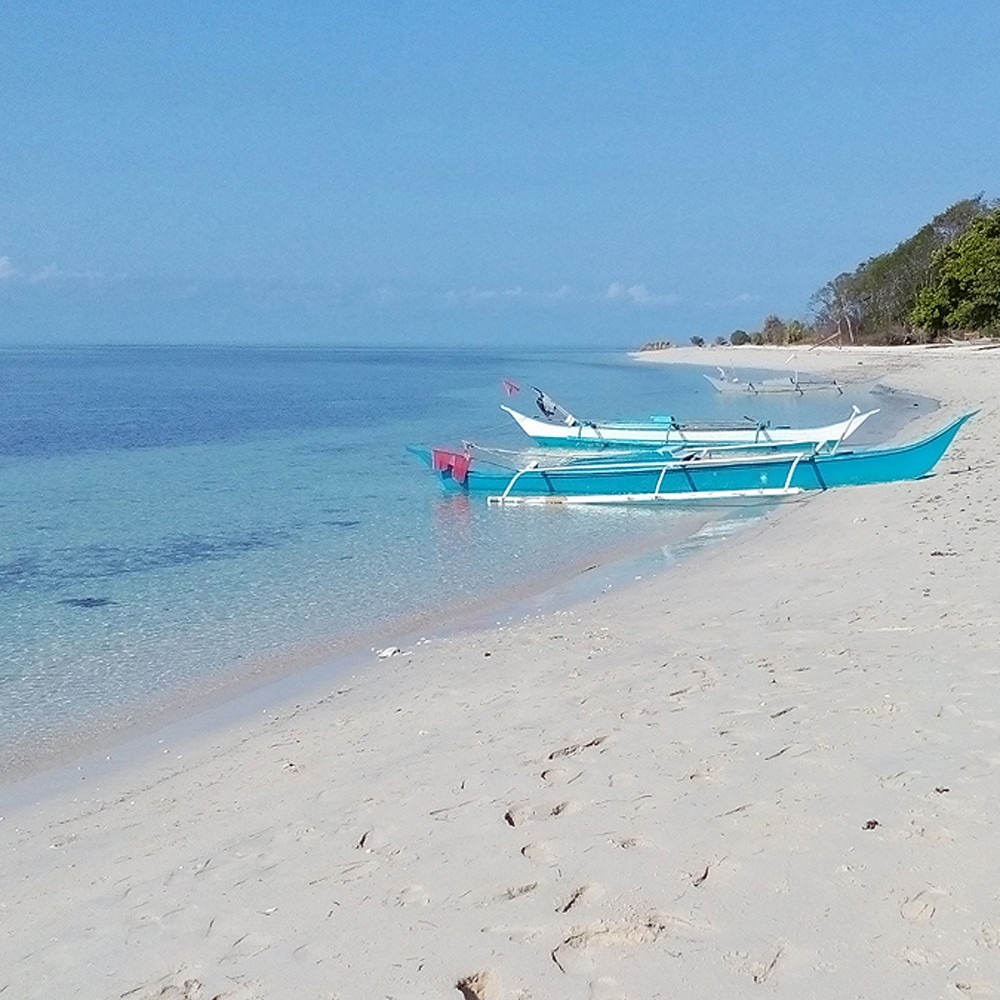 ADVERTISEMENT - CONTINUE READING BELOW
Think of Palawan and what easily comes to mind are El Nido, Coron, Puerto Princesa, and San Vicente. But lesser-known Dumaran Island, which is off the eastern seaboard of the island province, is also worth a look. Cruise down an undisturbed mangrove channel, go snorkeling or freediving in its many diving sites such as Hardin Coral or Matarawis Reef, or take as many photos as you want of Calampuan Sandbar. At sundown, you can head to the uninhabited Renambakan Island and pitch a tent under the stars. 
How to get there: Dumaran is best reached via Puerto Princesa. From Puerto Princesa International Airport, ride either a bus or van to Sta. Teresita Port. This takes at least five hours. From there, you need to travel by boat for about 30 minutes.
Panampangan Island (Tawi-Tawi)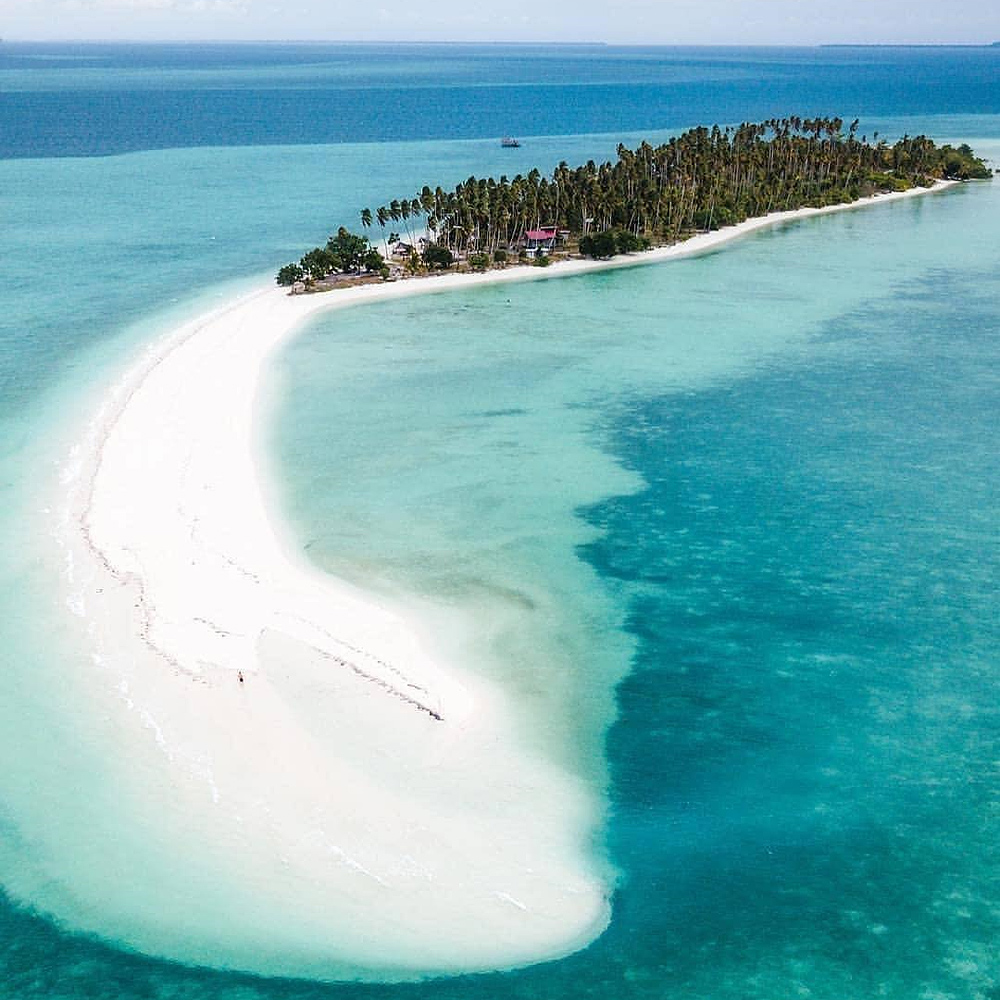 ADVERTISEMENT - CONTINUE READING BELOW
Because of its remote location and reputation, Tawi-Tawi is not always top of mind when it comes to bucket-list destinations. Travelers who dare go to this side of the country are treated to untouched white-sand beaches and sandbars that are like no other. A highly recommended spot is Panampangan Island, which features the Philippines' longest sandbar at three kilometers. 
How to get there: Philippine Airlines and Cebu Pacific have daily flights to Zamboanga City. From there, book another flight via Cebu Pacific—available thrice a week—to Bongao, Tawi-Tawi. From the island of Bongao, you can charter a boat to other islands including Panampangan. 
Are you sure you want to delete this list?

Load More Stories