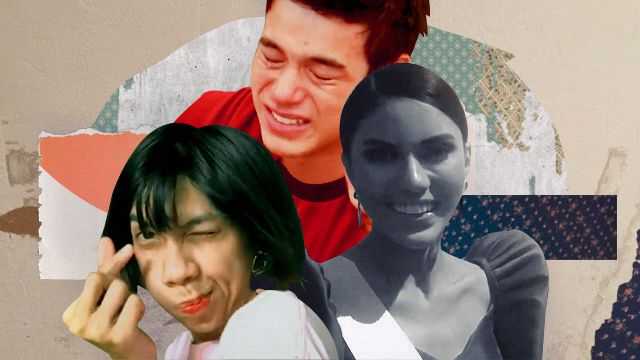 (SPOT.ph) Is it really your social-media feed if you don't encounter at least one funny viral video or post? You might have saved or bookmarked them so you can return to them on a rainy day, but instead of scrolling that far back, we're compiling them for you. There was no shortage of laughs this year, so allow us to share this collection of hilarious videos.
ADVERTISEMENT - CONTINUE READING BELOW
Also read:
10 Funniest Viral Videos of 2018 
10 Funniest Viral Videos of 2017 
SPOT.ph's Top 10 Viral Videos of 2012
Top 10 Viral Videos of 2011
Top 10 Viral Videos of 2010
Here are 10 of the funniest local viral videos of 2019:
Dante Gulapa
If you think it's been ages since this clip hit your feed, we're here to tell you the dancing legend actually came out in March 2019. Dante Gulapa went viral for posting a video of himself dancing provocatively, and a lot of folks thought it was in slow motion, but it's all just muscle control. The former macho dancer admitted in an interview with GMA News that he never expected it to go viral, but he's glad that his dancing—and signature Eagle Pose—still never fails to make people laugh.
Mimiyuuuh
If you're wondering where It Girl of the moment Mimiyuuuh got her break, it's from her dancing to This Band's "Kahit Ayaw Mo Na," but what really shot her to fame was her hilarious facial reactions to Almo$t's "Dalagang Pilipina." What started as wholesome laughs turned into a chain reaction of people replicating her gestures. Beyond that one video, Mimiyuuuh continues to upload funny content on her channel.
"Masasamang Mga Words"
Swearing isn't allowed on television, so if the time comes and your emotions get the best of you onscreen, bad words are a no-no. Actor Kit Thompson was only 15 years old on Pinoy Big Brother: Teen Edition 4 when he had to hold it all in, and he aptly replaced profanities with "Gusto kong magsabi ng masasamang mga words." The video is from 2012, but the feeling still resonates with the Internet in 2019. Talk about a funny and good replacement for bad words when it's inappropriate to swear!
ADVERTISEMENT - CONTINUE READING BELOW
"Listen, look, and listen, and learn."
Raffy Tulfo has been approached by countless people seeking justice in their personal lives. In this viral video, Jocelle Inocencio, who worked for a Russian woman, retells the tale of how he has been maltreated. In an effort to warn fellow Filipinos of potential scams and exploitation, he begins his statement with "Listen, look, and listen, and learn," and while he was serious about it, even the redundancy made him break into laughter. Even Tulfo couldn't hold in a chuckle as the cameras kept rolling.
ADVERTISEMENT - CONTINUE READING BELOW
GirlTrends
Filipino celebrities usually rise to popularity because of one skill before they eventually foray to other fields like dancing, singing, or even writing screenplays. For GirlTrends members Mica Javier, Chienna Filomeno, Krissha Viaje, Mikee Agustin, and Joana Hipolito, it means forming a girl group and performing on afternoon program It's Showtime. Back in August, Sam Smith released "How Do You Sleep," and it only seemed right for the girls to perform the popular song—too bad they couldn't pull off the moves as a cohesive unit. Folks of the Internet were quick to pick it up, and the dance number went viral for being a funny fail.
"My god, these allergies!"
ADVERTISEMENT - CONTINUE READING BELOW
Ever had your crush pass by and pretend to be cool? Or what about hearing about your crush liking one thing and being into that all of a sudden? For Sam Rubia, hearing her crush say they love people who can sing means flexing her chops in a lowkey way: by starting with a fake sneeze and ending it in a sassy vocal riff. She then passed it off like she wasn't trying by complaining about allergies. Soon enough, other people were showing off their own talents right after a sneeze.
"You Do Note"
ADVERTISEMENT - CONTINUE READING BELOW
Kadenang Ginto stood out in ABS-CBN's roster of television programs in 2019, most likely because the whole show is big on drama and over-the-top confrontations. Re-enacting them during lunch or in the company of friends became a good way to pass the time. People quote the dialogue in their daily lives, including young Marjorry "Majo" Lingat, or You Do Note girl. She did her best to copy the scene between Dimples Romana and Francine Diaz, but a bit of her accent slipped through, resulting in a video that people couldn't stop replaying and sharing.
Ai Ai delas Alas performing "Bang Bang"
While many comedians purposely fail performances to get laughs from an audience, Ai Ai delas Alas is master at it. Delas Alas has been making people laugh for years, but her performance of "Bang Bang" by Jessie J, Ariana Grande, and Nicki Minaj on GMA's The Clash, proves she hasn't lost her magic touch. She collaborated with girl group XOXO and together, they were good in their own right, but Delas Alas stole the show with her sassy "Ssshhh, bawal maingay!" right before breaking it down.
ADVERTISEMENT - CONTINUE READING BELOW
"Tala" Gay Resistance
In case you didn't know, Sarah Geronimo's "Tala" is on Spotify's 2019 OPM Favorite playlist, even though the song was released in 2015. Aside from its catchy chorus, the bop also comes with choreography that a lot of people can copy (if you're looking for a Christmas dance number, this is it). In this viral video, a group of friends are practicing the dance at a basketball court until Aling Nelia interrupts them to say the court is no longer free to use. They break out into a peaceful neighborhood "revolution" with dance and fight for their right to use the court. What can we say, dance is a protest!
ADVERTISEMENT - CONTINUE READING BELOW
Gazini Ganados' message to SEA Games Athletes
Pageant candidates are expected to be eloquent and articulate their thoughts in 30 seconds or less. Our country's Miss Universe 2019 candidate Gazini Ganados was asked what she wanted to say to our athletes competing in the 25th Southeast Asian Games. Taken aback, it takes her a while to gather her thoughts, and she comes up with an anticlimactic "Break a leg!" which, while very welcome for theater artists, probably won't do our sports representatives any good. While it wasn't the best response, she probably had the best intentions.
ADVERTISEMENT - CONTINUE READING BELOW
Share this story with your friends!
---
Help us make Spot.ph better!
Take the short survey
More Videos You Can Watch
Load More Stories