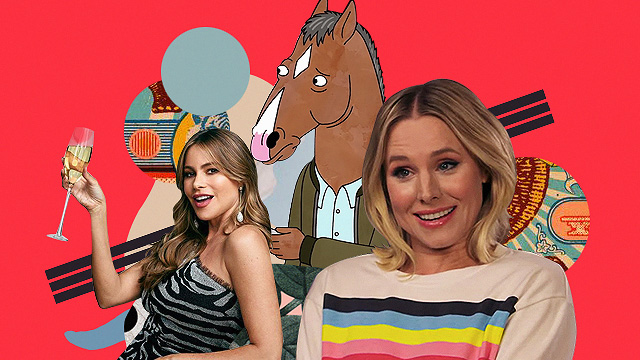 (SPOT.ph) There's nothing quite like having a series to look forward to at the end of the day, or even at the end of the week. There is that thrill of patiently waiting for a new season, and dreaming up all the ways your fave characters could be living now.
ADVERTISEMENT - CONTINUE READING BELOW
On average, a series runs for about four to seven seasons before the story's fleshed out, the characters have gone full circle and did all the growing up they can. Some series (like Freaks and Geeks or Firefly), while good, last only one season for several reasons: it could be the unavailability of actors, the lack of budget, or it could be because the plot has run its course. There are some like Fleabag that tied it up neatly in two seasons to preserve the storyline, then there are some like Friends and How I Met Your Mother that lasted longer than others, running for 11 and 9, respectively.
The number of seasons aren't indicative of the quality of a show's plot, acting, or writing. Some may start strong, but eventually fall flat and reach a rather, uh, unfortunate end. Plenty of viewers watched and got hooked on the first seven seasons of Game of Thrones, and although it was considered one of most anticipated series finales of 2019, fans were not too happy about the show's end, and made sure to give showrunners a piece of their mind. After all, that was eight years of their lives dedicated to a meticulously laid-out plot with a complicated web of characters.
All things—whether good or bad—must come to an end, and that includes the series you watch. We know you might not be religiously keeping up with all the titles on your to-watch list, but several ensembles and shows are saying goodbye in the next few months, so you might want to catch up before saying goodbye. 
Also read:
10 Original Series You'll Want to Watch This Year
Here are 10 series ending in 2020:
Arrow Season 8
Final episode: January 28
Film or TV adaptations of comic books are often limited when it comes to alternate universes and do-overs, but the final season of Arrow plans to make foray into just that. Starring Oliver Queen (Stephen Amell) as the bow-and-arrow-wielding superhero Green Arrow, season 8 of the 2012 series is taking cues from the comic book and involving several characters from other related shows like Supergirl (Melissa Benoist), Batwoman (Ruby Rose), The Flash (Grant Gustin), and Legends of Tomorrow in a huge crossover event called "Crisis of Infinite Earths." You would know there's a big crisis going on just from the title alone, but in the series finale, we see the band of heroes do everything in their power to save Earth.
ADVERTISEMENT - CONTINUE READING BELOW
The Good Place Season 4
Final episode: January 30
The concept of heaven and hell might be a bit too heavy and existential for your daily small talk, and The Good Place gets that. A lighthearted and yet critical take on the afterlife, this series stars Kristen Bell, Ted Danson, Jameela Jamil, William Jackson Harper, and Manny Jacinto as residents of the proverbial good place, or heaven. In the fourth and final season, Eleanor and Michael are given the chance to explain why assigning humans to the Good Place or Bad Place after death poses problems. To prove their point, they show how humans in a simulated "Good Place" can still change for the better. 
BoJack Horseman Season 6
Final episode: January 31
The bizarre yet realistic slice-of-life drama featuring existential stallion BoJack Horseman (Will Arnett) taught us some great lessons on dread and self-love over the years, and gave us truth pills on life that were almost too hard to swallow. The first half started streaming on October 25 of 2019, with BoJack in rehab, Diane Ngyuen (Alison Brie) healing from a broken heart, and Mr. Peanutbutter (Paul F. Tompkins) on a new low. You can watch the second part of Season 6 all in one go, so at least you won't have to wait in between episodes. You can also pace yourself accordingly as you prepare to say goodbye to the cast of self-deprecating and relatable characters.
ADVERTISEMENT - CONTINUE READING BELOW
Modern Family Season 11
Final episode: April 8
If it takes you more than 10 seconds to explain the family set-up at home, you can probably relate to the characters of Modern Family. The show started in 2009 and features an ensemble cast (like Sofia Vergara, Jesse Tyler Ferguson, Eric Stonestreet, Julie Bowen, and Ed O'Neill) showing a complicated family dynamic that works. Each member of the cast is unique and lovable in their own way—even the kids who have now grown into teenagers, and are beginning to explore their independence. Did we mention Haley (Sarah Hyland) now has twin babies with one-time on-again-off-again boyfriend, Ethan? Each household is now dealing with kids growing up and parents letting go, and the final season is made more lively with guest appearances from Jordan Peele, Elizabeth Banks, Ed Norton, Courteney Cox, and David Beckham. Modern Family is set to air its final episode on February 12 after 11 seasons on the air.
ADVERTISEMENT - CONTINUE READING BELOW
Fresh Off the Boat Season 6
Final episode: February 21
It feels like just yesterday when we first saw the Huang brothers Eddie (Hudson Yang), Emery (Forrest Wheeler), and Evan (Ian Chen). Now, they're all grown up—Eddie's got a girlfriend and is feeling queasy about college, Emery's looking forward to the future, and Evan's slowly easing into life in middle school (and discovering girls!). Parents Louis (Always Be My Maybe's Randall Park) and Jessica Huang (Crazy Rich Asians' Constance Wu) are adjusting to these changes with mixed results. Fresh Off the Boat has provided comedy, life lessons, '90s pop-culture references, and Asian representation since 2015, but it's time for the gang to say goodbye. The last season is set to have 15 episodes, with a two-part series finale airing on February 21.
How to Get Away With Murder Season 6
Final episode: May 14
ADVERTISEMENT - CONTINUE READING BELOW
Who would have thought that a routine class in law school would embroil lawyer-professor Annalise Keating (Viola Davis) in a series of crimes and life-threatening legal cases? The brilliant lawyer has gone to rehab under a different name, and is working on forgiving, and letting go of, her dead husband Sam (Tom Verica). The Keating 5 are now down to the Keating 3, with Asher (Matt McGorry), Connor (Jack Falahee), and Michaela (Karla Souza) still caught up in their own past mistakes and are more desperate than ever for answers. The series' sixth season will be its last, but will still be filled with twists told in the same dark tone the series is known for. There will be a six-episode farewell event beginning April 2, and the last episode is set to air on May 14.
Supernatural Season 15
Final episode: May 18
When something's been there for years, it's a little hard to say goodbye. Dark fantasy series Supernatural features actors Jared Padalecki and Jensen Ackles as the Winchester brothers, who hunt down demons, ghosts, and other supernatural creatures. The last season of the show sees them with angel Castiel (Misha Collins) and nephilim Jack Kline (Alexander Calvert), who are instrumental in their final battle: the apocalypse. After a long 15 seasons on air, the brothers will go on their final face-off with death. The series' final season will consist of 20 episodes, with the last one airing on May 18.
ADVERTISEMENT - CONTINUE READING BELOW
Empire Season 6
Final episode: TBA
Not every series has show-stopping musical performances, but you can count on Empire for just that. The New York-set drama revolves around the management of Empire Entertainment, a fictional music company. The glamorous world of fame and riches has an underbelly filled with crime and drugs, and CEO Lucious Lyon (Terrence Howard) is now on the run from the feds, while trying to win back his wife, Cookie (Taraji P. Henson). With the future of Empire pulled in different directions by the members of the Lyon family, Lucious puts up one last fight to preserve his money, legacy, and pride. The show is set to end in 2020, after six seasons.
Will & Grace Season 11
Final episode: TBA
Before you go, "Hey, didn't it already end years ago?" the show got a reboot in 2017 after it first bid audiences goodbye in 2006. The series, which started in 1995, revolves around the lives of best friends Will Truman (Eric McCormack), a gay lawyer, and Grace Adler (Debra Messing), an interior designer. The final season is all about their respective journeys in settling down and having their own kids: As Grace welcomes motherhood with open arms, she's left wondering who the right father will be, while Will is worried about finding a surrogate. Despite the serious topic, the two are still bringing the laughs by being competitive about birthing processes, their future kids' entry into elite schools, and more. The first 10 episodes of the final season will air until February 13, with the rest of the season to follow in 2020.
ADVERTISEMENT - CONTINUE READING BELOW
GLOW Season 4
Final episode: TBA
Set in the '80s, struggling actress Ruth Wilder (played by Alison Brie) forges a new path to stardom by auditioning for the professional wrestling promotion called Gorgeous Ladies of Wrestling or GLOW, for short. If you're thinking it's a cute acronym, we'll have you know that it's very much a real thing: The show is based on an actual wrestling show of the same name that featured comedic sketches acted out by aspiring actresses. After three seasons of working with fellow washed-up Hollywood aspirants and forming strong friendships with the crew, the gals at GLOW, who are now in Las Vegas, will get a fourth and final season to tie up loose ends.
ADVERTISEMENT - CONTINUE READING BELOW
Share this story with your friends!
---
Help us make Spot.ph better!
Take the short survey
More Videos You Can Watch
Load More Stories