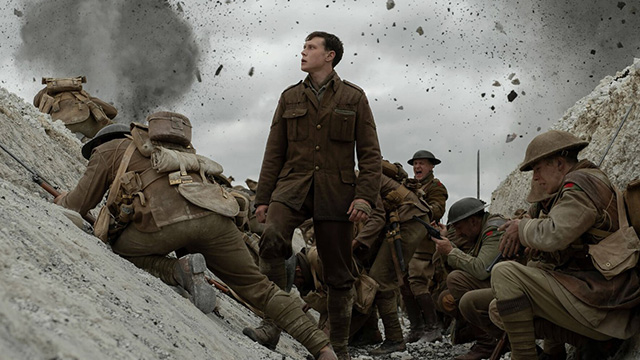 (SPOT.ph) The "long take"—a filmmaking term that means a shot that lasts longer than usual and without any visible edits—has been a device used by directors and their teams throughout film history, and the best of the bunch often hit two criteria. The first is to dazzle with the technical prowess of cameras seemingly floating in the air, passing through time and space. The second is that these long takes still know they're telling a visual story, revealing moments and locations and character reactions as the take gets longer. Touch of Evil, Children of Men, and Birdman are just some of the films that use these long takes effectively and cinematically, and 1917 is another great film to add to that list.
ADVERTISEMENT - CONTINUE READING BELOW
A technical masterpiece with expert direction, incredible cinematography, and stunning production design, 1917 also uses its long takes in its massive space to display the ever-growing horrors of war. Set in France during World War 1, 1917 tells the story of two British soldiers who are given the unenviable task of delivering a message to a large troop waiting to attack the Germans at dawn the next day. Delivering this message would have them cross "no man's land"—an area between two warring nations that is unclaimed and therefore left open due to uncertainty about its perils. Because phone lines have been cut, the risky mission must be done.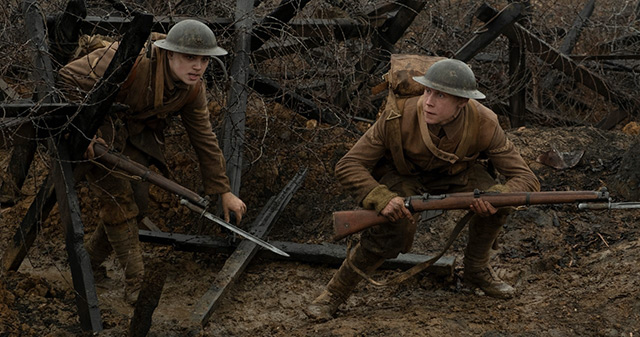 Lance corporals Will Schofield (George MacKay) and Tom Blake (Dean-Charles Chapman) are the lucky two chosen because Tom has a brother in the troop awaiting on the other side. The message: stop the attack because it's going to lead the British troops into a trap. With orders in hand, Schofield and Blake make their way through the warzone, including German territory, encountering various dangers along the way.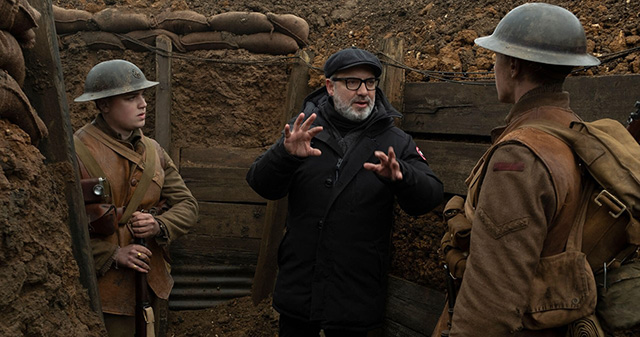 ADVERTISEMENT - CONTINUE READING BELOW
1917 has been sold on its gimmick—that the film is one long shot that follows these two soldiers across the battlefield, and thankfully, this gimmick is definitely worth spending on. The way director Sam Mendes and cinematographer, the great Roger Deakins move the camera around the warzone is often spectacular, revealing huge set pieces one after another and sweeping in and through large crowds and tense moments of danger. It's a truly thrilling experience that really makes the audience feel like they're in danger almost every step of the way. Mendes is best-known nowadays for directing the recent Bond films Skyfall and Spectre, but he's also an extremely established theater director and has won a Tony award for Best Direction of a Play. He is no stranger to telling a story with practically no cuts, and that's a strong point shown here.
The film is not just about non-stop action, which is great for allowing audiences to breathe and learn more about the characters—two characters who are thrust upon us all of a sudden in a middle of a field, too. We learn more about these characters in quieter moments of discussion. When the action spikes up and the tension builds, it turns from sad wartime drama into heart-racing action epic, and the transition from moment to moment is as seamless as the editing. It's not always the most interesting things—a story about how a person lost an ear to a rat doesn't have as much effective drama as discussing children born during the war, for example.
ADVERTISEMENT - CONTINUE READING BELOW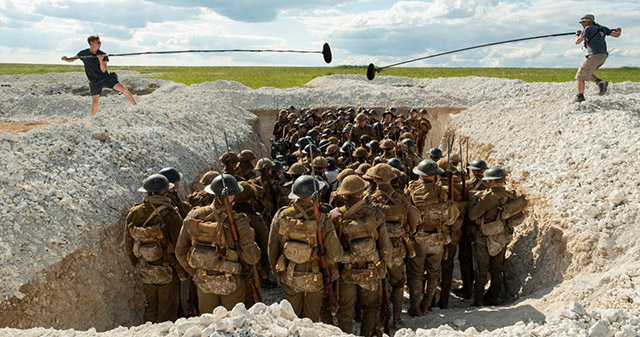 The great Deakins is Mendes' not-so-secret weapon here. The Oscar winner for lensing Blade Runner 2049 and known for his work with the Coen brothers, Denis Villeneuve, and Mendes, is at the top of his game here. Visuals are clear, and even during nighttime or dark sequences, you're never fully lost or discombobulated as we work our way through the battlefield. The camera floats over water, jumps down trenches, dives into rivers, and swoops into houses and dangerous territory all without feeling like this film is trying too hard, instead making you feel all the emotions. There's a sequence set in a French town destroyed by war that's both thrilling, heartbreaking, and terrifying all in one breathtaking take that really Deakins shows why he's one of the best.
ADVERTISEMENT - CONTINUE READING BELOW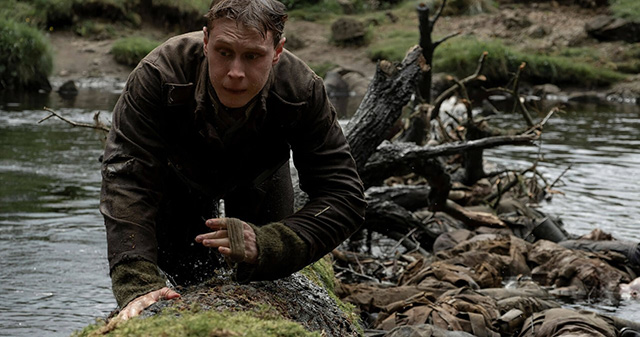 The film doesn't have major leads, but MacKay, who you may have seen in films like Captain Fantastic is a terrific lead actor for this. He's tough and hardened by the war but he easily sheds this to show his fear and vulnerabilities during this extremely traumatic time. MacKay has been a rising star for a while, but this should be a role that throws him into even bigger stardom. It's a physically and emotionally showy role that he pulls off fantastically. Alongside him is Chapman, best known for his work as the ill-fated Tommen Baratheon in Game of Thrones. He's given a lot more to do here, and he steps up to the plate quite outstandingly. It's a difficult role as he needs to make you fall in love with this character quickly since the emotional crux of the film is on him and his attempt to get to his brother before his brother is put in danger, and he does a stellar job doing so.
ADVERTISEMENT - CONTINUE READING BELOW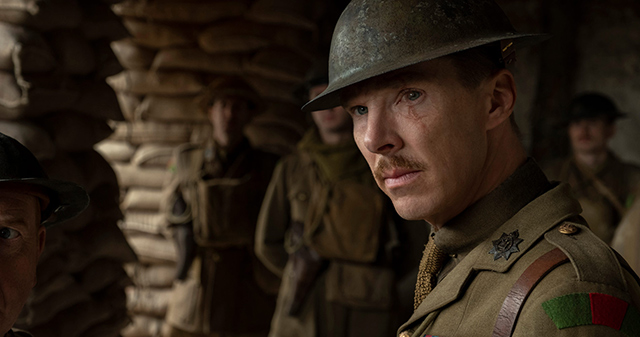 The supporting cast, really, aside from some short but fun celebrity cameos by British acting superstars the likes of Colin Firth and Benedict Cumberbatch, is the production and costume design, making the surroundings feel so alive and lived-in despite being, for the most part, just fields of green, brown, and death. Whether deep in the trenches, across the muddy battlefield, or through destroyed towns and farms, not once does it ever feel these two soldiers are out of danger. Not once does it feel that they are safe, and that the war isn't done yet, and that's a testament to all the production design laid out and how the world just feels true to what you'd expect. Ammunition, dead bodies, barbed wire, and every little thing that's captured by the beautifully moving camera is important and adds to the film's world.
ADVERTISEMENT - CONTINUE READING BELOW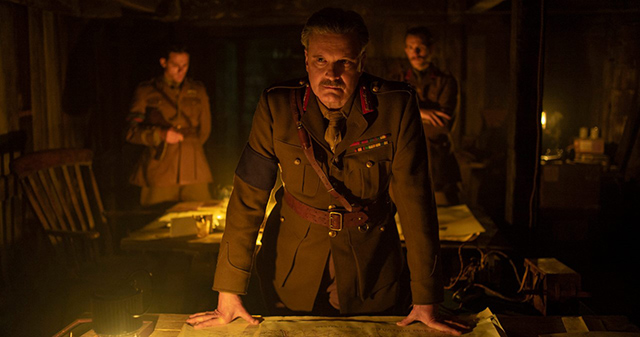 While 1917's filmmaking is undoubtedly awards-worthy, the film sometimes struggles on the more personal bits. We don't know a lot about the two leads, and even as we learn more about them, it's not enough to really learn their character. The biggest issue with the film, though, outside of some parts where the film slows down into some not-so-interesting dialogue, is that it's not as emotionally stirring as a whole. There are some parts that hit hard, particularly at the very end, but a lot of it relies heavily on the acting and the look. That's impressive, but the film feels hollow in parts. This also begs the question, "Does 1917 have anything more to say other than 'war is awful'?" and the answer is, "Not really."
ADVERTISEMENT - CONTINUE READING BELOW
Despite this, 1917 is a technical masterpiece, with all its parts like the sets, costumes, sound, cinematography, acting, and a glorious score from Thomas Newman, there's no denying the excellent craftsmanship on screen. Mendes and co. have created a film that is absolutely worth watching on the biggest screen possible, and is something that a lot of directors can learn from that one shots or long takes don't need to just be a fancy filmmaking style, but it also can be used beautifully as a visual storyteller that details the most horrible moments of humanity. 
Rating: 4 out of 5 Spots.
1917 opens in theaters on February 5. Photos courtesy of United International Pictures.
Share this story with your friends!
---
Help us make Spot.ph better!
Take the short survey
More Videos You Can Watch
Load More Stories