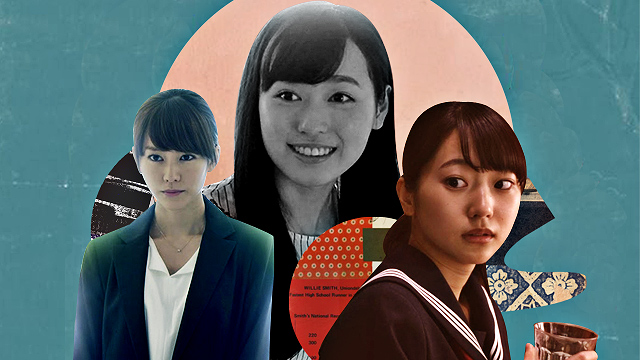 (SPOT.ph) With streaming services offering a trove of movies and series from around the world, it can get overwhelming to pick just one to watch. Before apps and subscriptions though, folks relied on Tagalized versions of Asian dramas, and sat down in front of the television at specific times to catch the day's episode. Your first brush with Asian dramas was probably in 2003, with the 2001 Taiwanese drama Meteor Garden, which is loosely based on the Japanese manga Hana Yori Dango.
ADVERTISEMENT - CONTINUE READING BELOW
That same year, local television networks started importing Korean dramas, or Koreanovelas as they're called. Lovers In Paris and Winter Sonata may sound familiar, but Bright Girl was actually the first K-Drama to air in the country. Boys Over Flowers, the Korean remake of Meteor Garden, proved to be a hit with Filipino viewers, and this opened the doors to more Korean shows like Princess Hours, Jumong, and Dream High, and later, Descendants of the Sun. Fast forward to 2020, and almost everyone has streamed or is streaming Hotel Del Luna and Crash Landing on You.
We've given you several lists of K-Dramas to watch—whether you're into the classics or new releases—and you're also spoiled for choice in Chinese dramas to stream, but perhaps it's time to expand your Asian drama watchlist to some relatively uncharted territory: the world of Japanese dramas. Much like your fave Korean titles and Chinese series, Japanese dramas also offer engaging plots, relatable characters, and visual feasts. 
Here are 10 good Japanese dramas streaming on Netflix:
Doctor X (2012)
No matter what industry, there's always bound to be some drama and politics going on behind the scenes. Freelance surgeon Daimon Michiko (Ryoko Konekura) is a miracle worker, and conducting operations successfully to save patients—no matter how bad the odds—is the only thing that matters. Despite her undisputed skill and commitment to the job, certain folks and arrogant doctors are adamant on sticking to the old ways of medicine and refuse to let her operate.
Erased (2017)
Based on the manga and anime of the same name, Erased follows Satoru Fujinuma (Yuki Furukawa), a boy with the special ability to go back in time in order to prevent any unfortunate events. His mother is killed, and he goes back 18 years to investigate a murder in his youth involving a girl named Kayo Hinazuki (Rinka Kakihara), a case he believes his mother's murder is related to. Reo Uchikawa plays a young Satoru.
ADVERTISEMENT - CONTINUE READING BELOW
The Many Faces of Ito (2017)
Screenwriter Rio Yazaki (Fumino Kimura) struggles to replicate the success of her previous show Tokyo Doll House. After handing out questionnaires during a lecture, four papers return talking about the same man. Determined to milk as much content as she can to make a script out of their travails and heartbreaks, she pretends to offer love advice to the four women (played by Nozomi Sasaki, Mirai Nishida, Kaho, and Elaiza Ikeda). After hearing of their woes and heartbreaks, it dawns on Yazaki that the man in question may be closer to her than she thinks.
Million Yen Women (2017)
This series based on a 2015 manga by Shunju Aon follows unsuccessful novelist Shin Michima (played by RADWIMPS vocalist Yojiro Noda, who gets paid a million Yen (about P466 thousand pesos)—way above the usual rate—from five female boarders: call girl Minami Shirakawa (Rila Fukushima), yoga enthusiast Hitomi Tsukamoto (Rena Matsui), the silent Yuki Kobayashi (Miwako Wagatsuma), actress Nanaka Seki (Yuko Araki), and high schooler Midori Suzumura (Rena Takeda). The catch? He cannot ask questions about the women. 
ADVERTISEMENT - CONTINUE READING BELOW
Samurai Gourmet (2017)
Based on the manga of the same name, Samurai Gourmet follows the gastronomic adventures of retiree Takeshi Kasumi (Naoto Takenaka). With a lot of time on his hands, he rediscovers the joy of eating and drinking, which awakens his inner self—a samurai wandering in old Japan. The 12-part slice-of-life series is no cooking show or competition, but is instead a quieter, more personal approach to food.
Atelier (2015)
Textile geek Mayuko Tokita (Mirei Kiritani) has no passion for fashion, but she knows her fabrics better than anyone. Fresh out of college and eager to learn, she ends up working for one of Ginza's high-end lingerie boutiques, Emotion. As she struggles to adjust to the job, she must not only help customers on a daily basis, but also appease her meticulous boss, Mayumi Nanjo (Mao Daichi), who foregoes mass production for more personalized and unique pieces of underwear.
ADVERTISEMENT - CONTINUE READING BELOW
Good Morning Call (2016)
Based on the manga of the same name by Yue Takasuka, Good Morning Call is a high school rom-com that explores the budding relationship between Nao Yoshikawa (Fukuhara Haruka), an independent girl who must survive alone in the city, and Hisashi Uehara (Shiraishi Shunya), an aloof and smart guy who happens to be the most popular boy in school. Because of a renting scheme, the two end up cohabitating under one roof, but must keep their living arrangements a secret from their classmates.
Secret Unrequited Love (2019)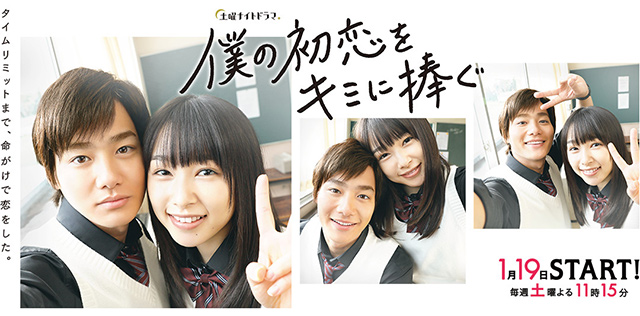 ADVERTISEMENT - CONTINUE READING BELOW
Takuma Kakinouchi (Shuhei Nomura) and Mayu Taneda (Hinako Sakurai) met each other at a hospital when they were eight years old, and promised to marry each other in the future. Seven years later, 15-year-old Takuma enters a prestigious high school and finds out that Mayu has studied endlessly to gain a spot in the same school. Despite reciprocating each other's feelings, Takuma keeps his distance for reasons unknown to her.
Final Fantasy XIV: Dad of Light (2017)
Online games can bring people closer, and can even introduce you to great friends along the way. This eight-part miniseries based on a true story sees Akio Inaba's (Yudai Chiba) efforts to rekindle his relationship with his retired and distant father Hirotaro (Ren Osugi) through Final Fantasy XIV, an online role-playing game. Will their online friendship translate to real life?
Border (2014)
Efficient and brilliant detective Ango Ishikawa (Shun Oguri) doesn't know the definition of rest. He goes to the scene of the crime one day and gets shot, leaving him stuck between life and death. He eventually survives with the bullet still in his head, and he proceeds to work the next day as if nothing happened. The next case he investigates has him seeing people and ghosts that no one else can, resulting in a rather unusual but useful skill.
ADVERTISEMENT - CONTINUE READING BELOW
Your guide to thriving in
this
strange new world.
Share this story with your friends!
---
Help us make Spot.ph better!
Take the short survey
More Videos You Can Watch
Load More Stories