(SPOT.ph) Francis—not his real name—works with Filipino businessmen as a consultant during the day. At night, he ditches the consultant hat to become a virtual assistant to U.S. clients, allowing him to earn more from the comforts of his own home.
Like many Filipinos who enter the gig economy to make ends meet, Francis said he chose to be a part-time virtual assistant (VA) to supplement the income from his day job. Now, the 24-year-old earns some P55,000 a month in total, thanks to his VA salary that pays for his car loan, phone bills, streaming subscriptions, and date nights.
"I usually take U.S. clients since the timezone difference allows me to work during hours when I'm done with my day job. Since I have a bit of insomnia, I sleep usually around 4 a.m. so I figured I could at least make money during those hours instead of just twiddling my fingers," he told SPOT.ph.
ADVERTISEMENT - CONTINUE READING BELOW
Filipinos make the "best" virtual assistants thanks to our English communication skills and diligent work, JobStreet Philippines' country manager Philip Gioca told SPOT.ph. In fact, more than two million Filipinos are working as VAs, and we are still in demand when it comes to foreign clients. So what makes a good virtual assistant, and how do you prepare to succeed at this job?
Also read:
Is the Virtual Assistant Life for You? Here's What the Job is Like
Work From Home: Can Your Career Grow Without Human Touch?
What is the work of a virtual assistant?
Basically, virtual assistance is just a new name for online administrative work, Gioca said. Outsourced talents can work in a variety of industries: from data entry to research and communication. They can also do high-level work, such as accounting, network administration, and managing customer relations, according to JobStreet Philippines. VAs are self-employed, and they treat businesses that hire them as clients.
"Because of the pandemic, many principals abroad actually tapped into the talents of the Filipinos because they are very hardworking and very diligent," he said.
According to JobStreet Philippines, these are the top industries where VAs thrive in:
Human resources, specifically handling clerical tasks
Legal services, which include paperwork
Marketing, which includes work in social media, graphic design, and content writing
Information Technology (IT) as tech support
Real estate, which includes scheduling house tours, updating house listings, and replying to queries
Also read: Top 10 Work From Home Jobs in the Philippines
The Advantages of Being a Virtual Assistant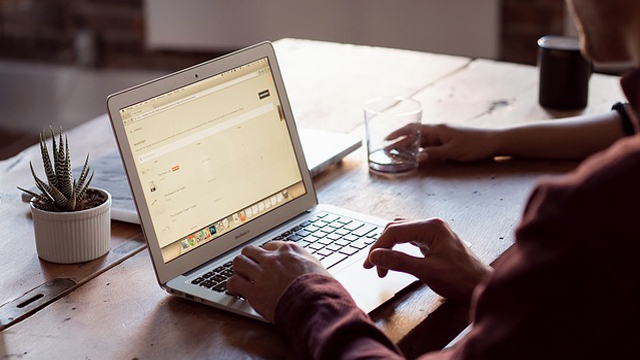 ADVERTISEMENT - CONTINUE READING BELOW
Work anywhere with an Internet connection
From the title itself, virtual assistants can work anywhere in the world—say, the beach?—because the work is online and the only requirement is a working computer and a stable Internet connection.
Be mindful though that there are VA jobs that require you to call clients and customers, so background noises should be kept at a minimum to zero, said Juvy, who left her job at a business process outsourcing (BPO) industry to pursue full-time VA work in e-commerce.
"It doesn't matter where you are as long as you meet the client's expectations," she told SPOT.ph.
You can cater to several clients at once
VAs, as freelancers, are not bound to work for just one client. As long as you can handle the job and deliver the tasks required, you can work with as many clients as you can, said Juvy.
Higher salary, lower costs
Some VAs get paid in dollars, "which is way higher compare to BPO salaries," said Juvy.
ADVERTISEMENT - CONTINUE READING BELOW
"Full-time VAs can get P80,000 a month, and that's on the low end of the spectrum," said Francis, who thanks his VA job for giving him peace of mind, at least financially.
Say goodbye to transpo budget and food takeouts as working remotely means you get to save more money especially when you work at home, said Nikole, who joined the VA industry during the pandemic.
Sometimes, you get to travel, too
Juvy said she was treated to an all-expense paid trip to Thailand thanks to her client, who wanted to meet her personally and teach her the tools of the trade. Take note though that this perk depends on the client, she said.
The Disadvantages of Being a Virtual Assistant
Pay for your own equipment
You can't work as a VA without the right equipment. This means a desktop or a laptop with updated software, stable Internet, and steady electricity. Everything has to be ready even before you book a client.
ADVERTISEMENT - CONTINUE READING BELOW
Work during nighttime and holidays
You follow your client's time. If, for example, you have clients in the U.S., you may have to work night shifts. You also have to follow your clients' holidays so if they're in the U.S., you may have to work on Christmas Day Philippine time.
"No social life with friends, no social interaction with other people, weight gain especially for night shifts," said Nikole.
No employer-mandated benefits
What 13th-month pay? Bonuses depend on the client, said Juvy. You also have no employer-mandated benefits like SSS, PhilHealth, and Pag-IBIG unless you apply for it on your own, said Francis.
How about leaves? That depends on the client as well. Some of them apply a "no work, no pay" policy too, he said.
Work can be unstable
"Clients can let go of you anytime they want since there are no legal contracts. If in the event that a client did not pay you for a service you rendered, there's nothing you can do about it but simply move on," said Juvy.
ADVERTISEMENT - CONTINUE READING BELOW
Some Tips to Help You Secure a Job as a Virtual Assistant
Here are some tips you need to follow if you want to become successful as a VA, according to JobStreet Philippines:
Practice good communication
VA work requires you to deal with different races with different languages, so a good grasp of the English language is a must, said Gioca. This job also requires the use of messaging applications that your client prefers.
Prepare a conducive work environment
No on-site office means you are in charge of preparing a good work environment that works for you. Stay away from distractions and make sure your work area is a noise-free zone so you can communicate well with your clients. Invest in a good desk and office chair and other equipment like headphones or earphones, a camera, and a microphone so you can work comfortably. Internet connection is the heart of your work, so make sure that it's fast and stable enough for your work, especially if you're sharing it with others at home.
ADVERTISEMENT - CONTINUE READING BELOW
Know your strengths
Different VA jobs require different skills, so it's best to know which skills to market when looking for clients. Knowing your strengths can also help you get the rate you want, said Nikole.
"It is important to understand your skills, whether you are good at marketing, calls, admin work, writing, editing, or technical support. It helps you find the certain VA job you want to apply for."
Read: Job Hunting? These Are the Top Jobs and Industries to Explore in 2023
Be ready to upskill, reskill
Upskilling (developing your existing skill sets) or reskilling (learning new skills outside your existing skill sets) can give you an edge in the VA world. Try enrolling in short courses to help hone your skills.
Also read: Master the Most In-Demand Skills by Taking These Free LinkedIn Courses
Don't lose hope and keep trying
There are many VA applicants looking for clients, so it may not be easy to find one ASAP.  It could take weeks or even years to land a client, so patience is a must. Don't lose faith and just keep looking.
ADVERTISEMENT - CONTINUE READING BELOW
"Just having the right attitude and being open to learning and exploring new things will help you get in," said Francis.
Share this story with your friends!
---
Help us make Spot.ph better!
Take the short survey
More Videos You Can Watch
Load More Stories