(SPOT.ph) 2018 was a busy year for lovers of the arts. We saw the opening of more cultural hubs, applauded international recognition bagged by Filipino artists, and watched spectacular musicals and deeply moving plays.
As the year comes to a close, we look back at the 25 remarkable events that filled up our calendars. Who else is excited to see what 2019 has in store?
National Museum of Natural History finally opens to the public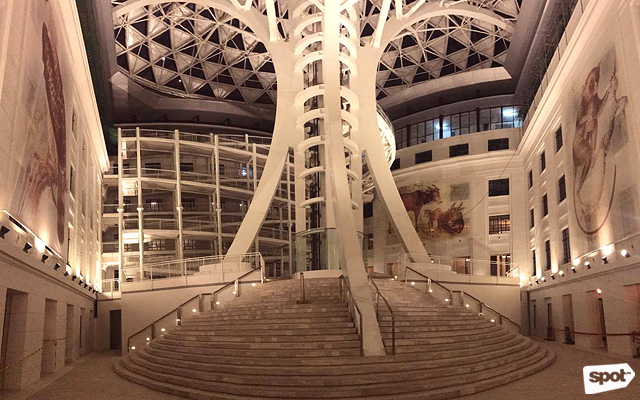 On October 29, 2017, the National Museum of Natural History opened for a day. It was exciting and disappointing at the same time as people were eager to marvel at the restored and renovated Neoclassical building. The third installment to the trifecta of National Museums in Manila was finally inaugurated on May 18, which coincided with International Museum Day. The National Museum of Natural History showcases the Philippines' rich flora and fauna, including the skeletal remains of the world's largest saltwater crocodile in captivity, Lolong.
ADVERTISEMENT - CONTINUE READING BELOW
Areté completes its much-awaited arts wing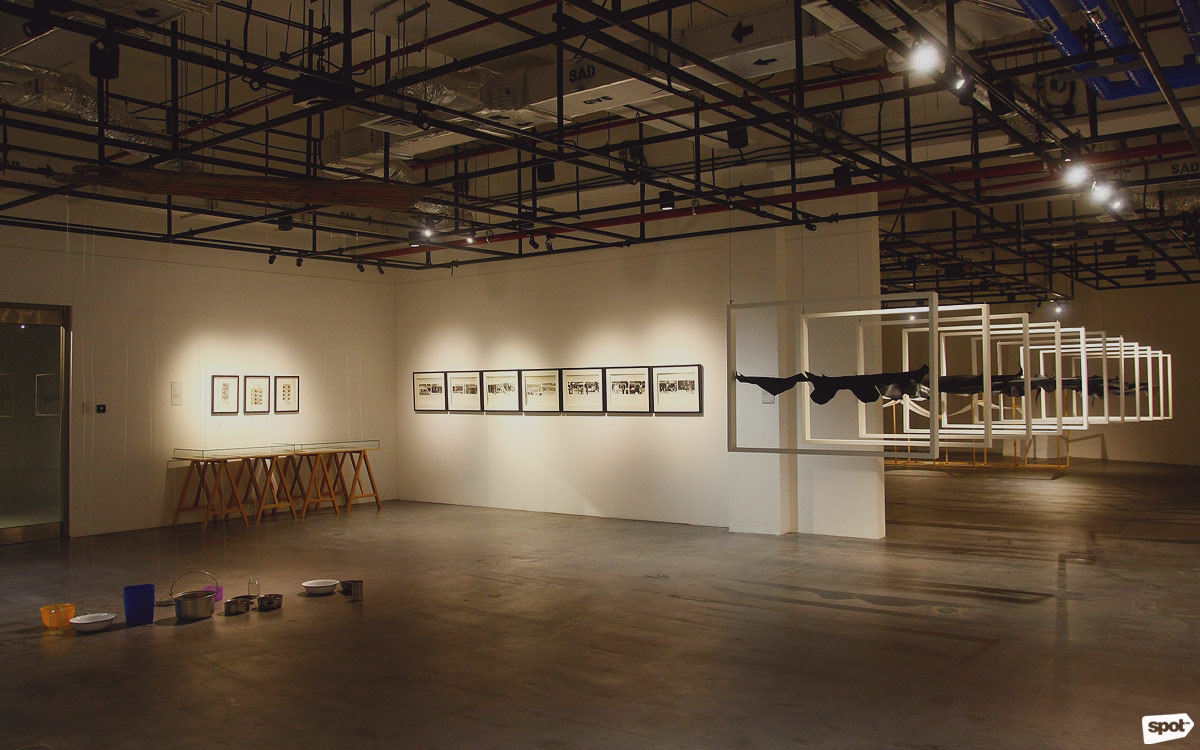 Starting September 2017, Areté, Ateneo de Manila University's colossal arts and innovation hub, opened its doors in stages starting with the George SK Ty Learning Innovation Wing. Finally, on February 20, Ateneo Art Gallery officially moved into its three-floor home; on April 17, the Doreen Black Box Theater inaugurated its new space with the premiere of Tanghalang Ateneo's Lysistrata ng Bakwit; and, on November 9, the 900-seater Hyundai Hall welcomed theater goers with the staging of Pat Valera's Mula sa Buwan.
Balangiga Bells return to the Philippines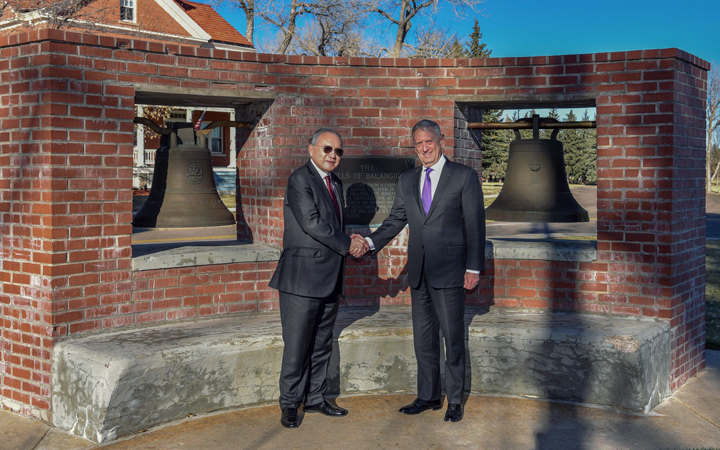 The three church bells that once tolled in Balangiga, Samar were finally returned to the Philippines on December 11 after more than a century on U.S. soil. Stolen by American soldiers as war trophies in 1901, these historic and religious relics signaled the revolution of Filipino fighters against the colonizers.
CCP holds art festival on mental-health awareness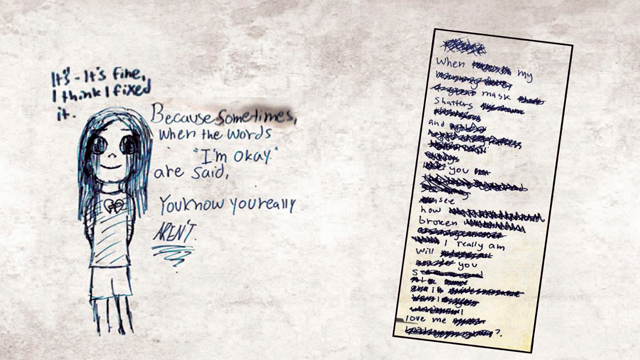 On the weekend of December 8, The Julia Buencamino Project returned with the second edition of the two-day Will You Still Love Me: Festival of Arts and Ideas. It featured workshops on dance healing and writing therapy, sessions on mindfulness exercises, and screenings of documentaries and short films on mental health. Because of its minimal fee and pay-what-you-can scheme, the festival was well-attended by people dealing with mental health issues and advocates.
UP Press opens a new branch in a mall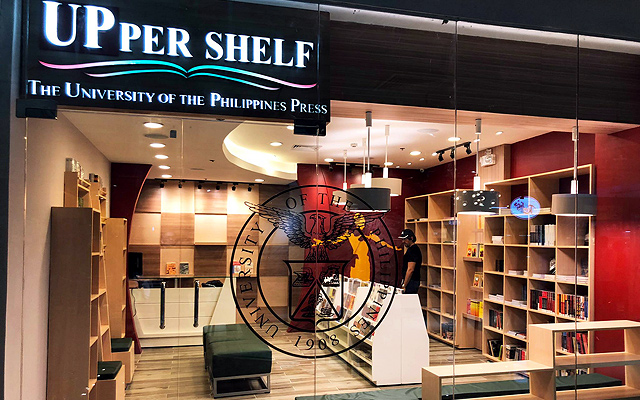 ADVERTISEMENT - CONTINUE READING BELOW
It seemed to be a (much-needed coincidence) when the University of the Philippines Press opened its newest branch during the week that the Supreme Court unanimously ruled that Filipino and Philippine Literature are now excluded from required subjects in college. As the publishing house of the University of the Philippines, it regularly releases Filipino-authored literature and scholarly books, including a number of poetry collections by national artists and bestselling novels by contemporary writers. Their second store can now be found at the second floor of UP Town Center in Diliman, Quezon City.
Ateneo holds an unintended Lualhati Bautista festival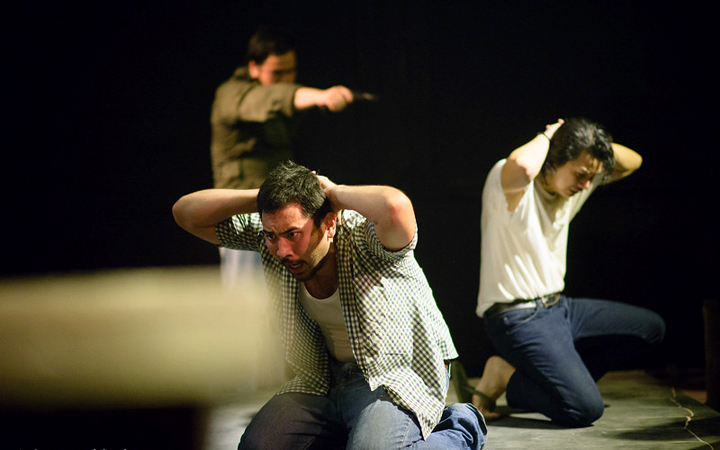 Two separate theater groups adapted and staged Lualhati Bautista's most celebrated novels, Desaparesidos and Dekada '70, at the Ateneo de Manila University's newest art hub, Areté. Guelan Varela-Luarca's Desaparesidos ran from August 17 to September 2, while Pat Valera's Dekada '70 was presented from September 7 to 11. In these trying times, it's important now more than ever to see such eye-opening shows, and we're really hoping that these get restaged again in 2019.
Intramuros holds first-ever Manila Biennale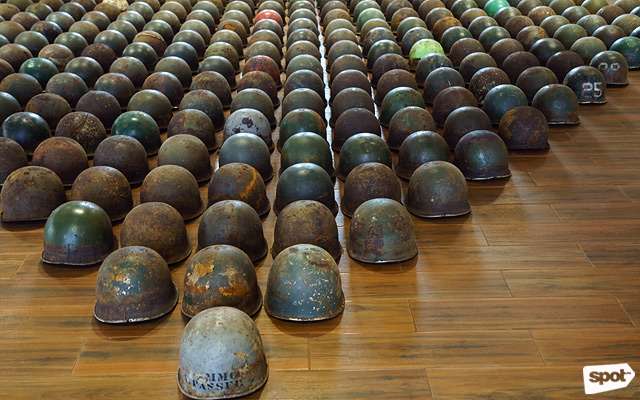 The Manila Biennale, held from February 2 to March 5, took inspiration from the Italian international art exhibition held every two years in Venice. For the local festival, Filipino contemporary artists like Zeus Bascon, Pete Jimenez, and Renz Baluyot presented works that dealt with the current political landscape—misinformation and extra-judicial killings included. These were all on display at various sites within historic Intramuros: Baluarte San Diego, Casa Manila, Puerta Real, Plaza Roma, Fort Santiago, and the newly restored San Ignacio Church.
Art Fair Philippines beefs up its photography section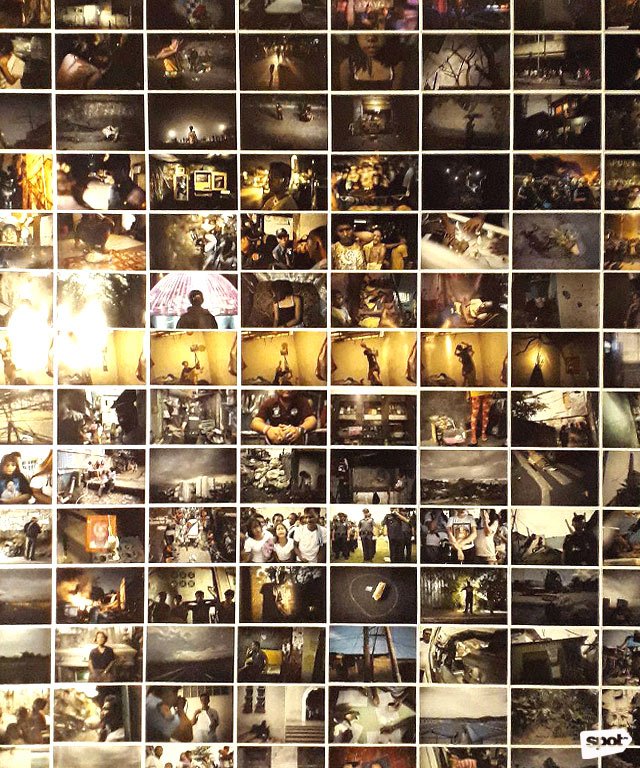 ADVERTISEMENT - CONTINUE READING BELOW
The annual Art Fair Philippines included a photo-centric display in its 2018 lineup through ArtFairPH/Photo. It showcased the works of Neal Oshima and Eduardo Masferre, both photographers, who explored indigenous peoples' way of life behind the lens. There was also an incredibly moving installation which featured a makeshift room with photos depicting torture on its walls and a chair with a hanging lamp reminiscent of an interrogation chamber. Aptly called "Everyday Impunity," it was curated by Erwin Romulo and included a total of 660 photos by Carlo Gabuco, music by Juan Miguel Sobrepeña, and lighting design by Lyle Sacris.
Filipina designer Tracy Dizon makes it big in New York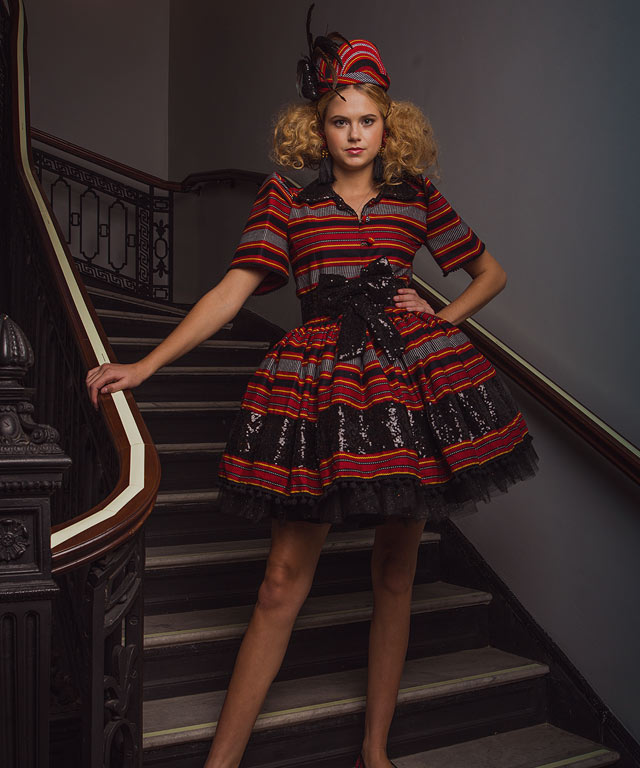 Tracy Dizon, who is known for her quirky hat designs and non-traditional style, launched her Maria Clara-inspired collection "Pinoy Pop Life" during Fashion Week Brooklyn in New York on October 13. Instead of dresses that go all the way to the floor, her ensembles included a bouffant babydoll dress that uses Cordillera fabrics. She also had a sarimanok-inspired outfit featuring materials from the Tausug and Yakan peoples and a maxi skirt made from Ilocos' inabel.
Ayala Museum makes historic dioramas more exciting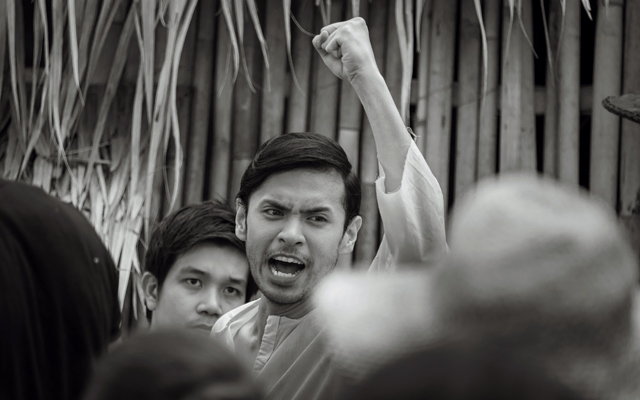 After launching its first virtual reality exhibit featuring Jose Rizal in 2017, Ayala Museum continues to amp up the game with a bigger and better digital exhibition about Andres Bonifacio and Emilio Aguinaldo. Emergence of the Filipino Nation was opened to the public on September 25, and it features four diorama scenes brought to life—the Cry of Pugad Lawin, the Tejeros Convention, the Trial and Execution of Andres Bonifacio, and the Declaration of Philippine Independence.
Iloilo gets its own museum of contemporary art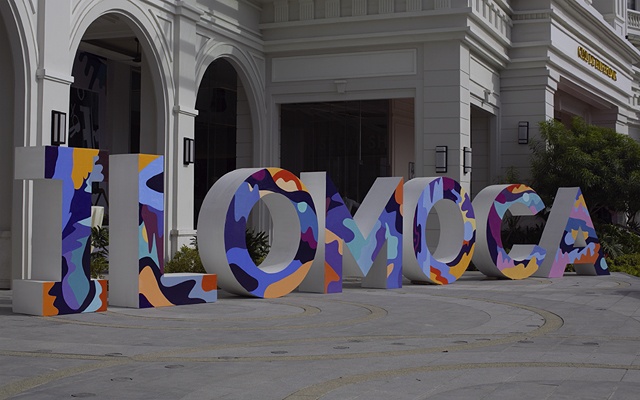 ADVERTISEMENT - CONTINUE READING BELOW
The Iloilo Museum of Contemporary Art opened on March 18 in Mandurriao, Iloilo City. Part of a real-estate development by Megaworld, the three-storey museum with 3,000 square meters of space features five exhibit rooms and a gift shop. It hosts exhibits that highlight the Ilonggo art scene, Filipino sculpture, and influential international artists. Aside from providing a venue for visual arts, it also has a 60-seater blackbox theater dedicated to performance art, theater productions, and workshops.
Himala makes it rain onstage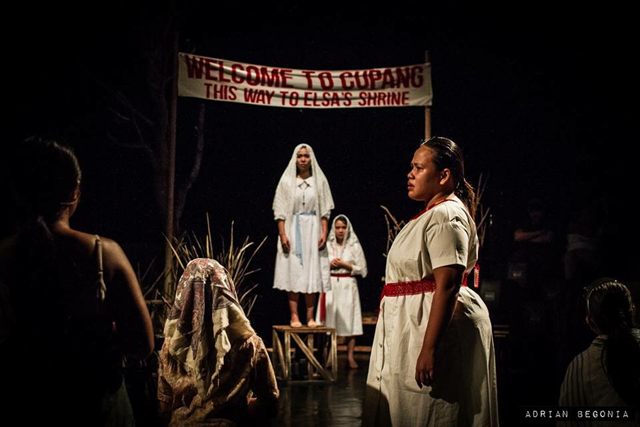 First produced in 2003 then again in 2013, Himala, The Musical returned to the stage in February at the Power Mac Center Spotlight in Makati City. Adapted from Ricky Lee's movie of the same title, The Sandbox Collective production featured a fully immersive experience with actual water pouring from the theater's ceiling during the legendary "Walang himala!" scene.
Mayon Volcano photo goes viral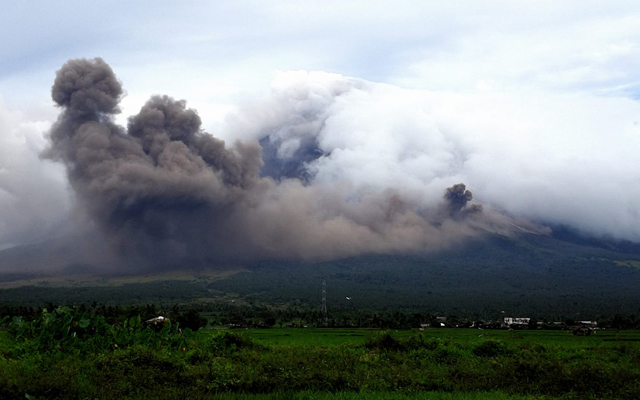 Mayon Volcano, in the province of Albay in the Bicol Region, showed signs of activity and spewed lava and ash in January. It was a difficult time for the Oragons, but still, it was the perfect opportunity for photographers to document this rare geological display. This was what Ciriaco Santiago III, a freelance photojournalist and Redemptorist Brother assigned in Legazpi City, did one afternoon. He captured on film (or, in this case, memory card) a plume of ash that seemed to form the image of a man and woman embracing right beside Mayon. The photo went viral, especially since it's reminiscent of the love story between Daragang Magayon and Pangaronon. Suddenly, local mythology became the talk of the town.
Ortigas holds its first art festival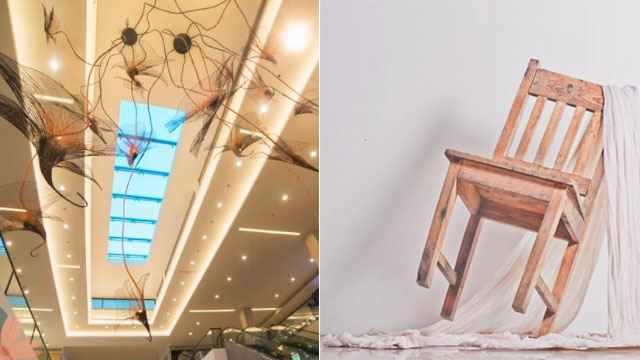 ADVERTISEMENT - CONTINUE READING BELOW
To celebrate National Arts Month in February, Capitol Commons in Pasig City organized its very first Ortigas Art Festival. Admission was free, and attendees were treated to an eye-catching display of works by Allison Wong-David, photographs by Helen Mirasol, and watercolor artworks by Peter Sutcliffe. Watercolor tutorials, live art, and painting sessions were also held in the area.
Historic presidential cars go to Quezon City
From a private warehouse in Pampanga, a collection of cars with the plate number "1" (yes, they belonged to former presidents) made their way to Quezon City and was put on display at the newly constructed Presidential Car Museum. Launched on August 19, it featured limousines used by former Presidents Emilio Aguinaldo, Manuel L. Quezon, and the rest of former national leaders—except for Diosdado Macapagal's and Carlos P. Garcia's cars, which were never recovered.
Filipino paper engineer gets recognized abroad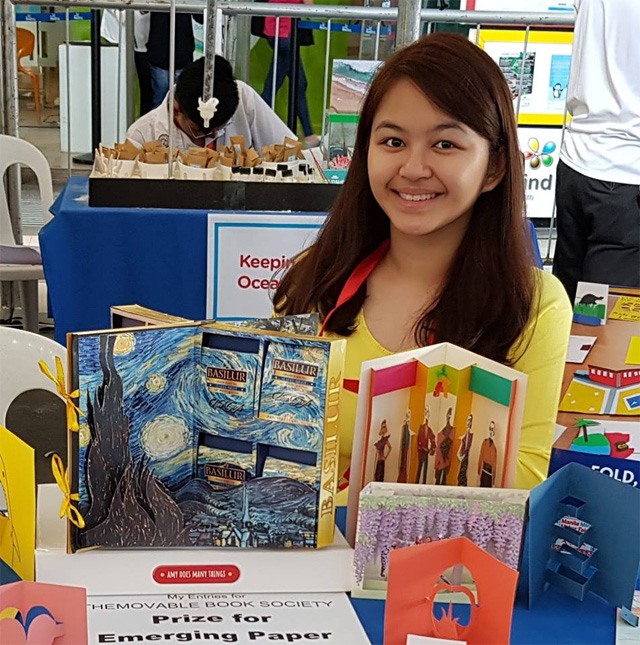 Pop-up books, especially the ones with music, can be all kinds of amazing especially when you learn that what's behind it is "a sophisticated craft [that] combines art and science." This was explained by 22-year-old Amy Nayve, a fresh grad from the Industrial Design program at the College of Saint Benilde in Manila, after The Movable Book Society awarded her with an Honorable Mention for the 2018 Emerging Paper Engineer Prize in August. It was her collection of works from college, Popfolio, that bagged her the recognition.
Mandaluyong opens a ceramics gallery in a busy neighborhood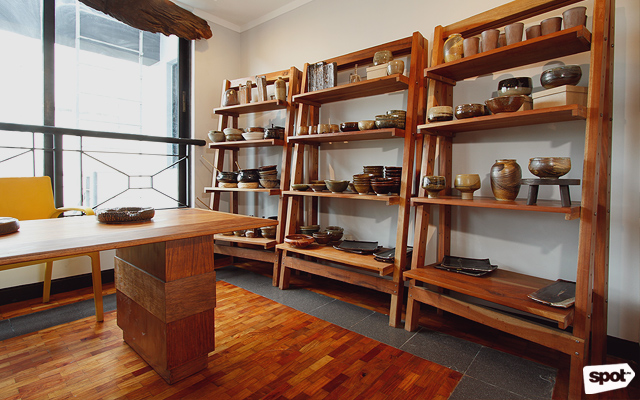 ADVERTISEMENT - CONTINUE READING BELOW
"Hopefully, this will be the home of ceramics in the Philippines," said Filipino potter Joey de Castro about his newly opened Sierra Madre Gallery along Sierra Madre Street in Mandaluyong. During its inaugural exhibit in July, the two-floor space showcased works by Thai and Filipino ceramic artists: Hatchaiwat Chungchoo, Jirawong Wongtrangan, Krista Nogueras, Marco Rosario, Ness Sheen, Parany Duang-im, and Rosa Mirasol. It also permanently houses de Castro's own collection of pots, plates, and other wares for sale, aside from his studio where interested visitors can sign up for a pottery workshop.
Neil Gaiman expresses his love for Philippine mythology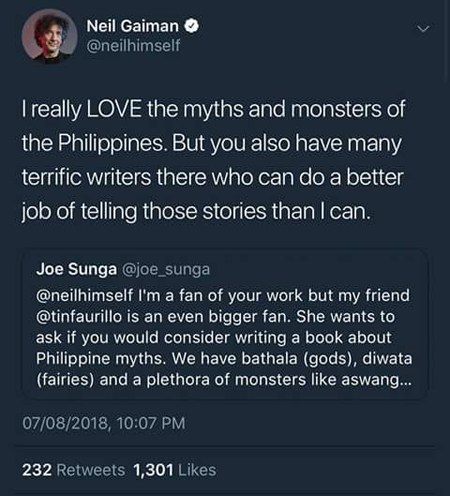 On August 7, Neil Gaiman's tweet mentioning the Philippines immediately went viral. "I really LOVE the myths and monsters of the Philippines. But you also have many terrific writers there who can do a better job of telling those stories than I can," he wrote as response to a Filipino fan asking the English author "would consider writing a book about Philippine myths." Local speculative fiction, after all, is far from scarce. We have the likes of writer Dean Francis Alfar, Filipino-language novelist Edgar Calabia Samar, and graphic literature artists Arnold Arre, Budjette Tan, and Kajo Baldisimo, to name a few.
BPI gives a sneak peek of its 900-piece art collection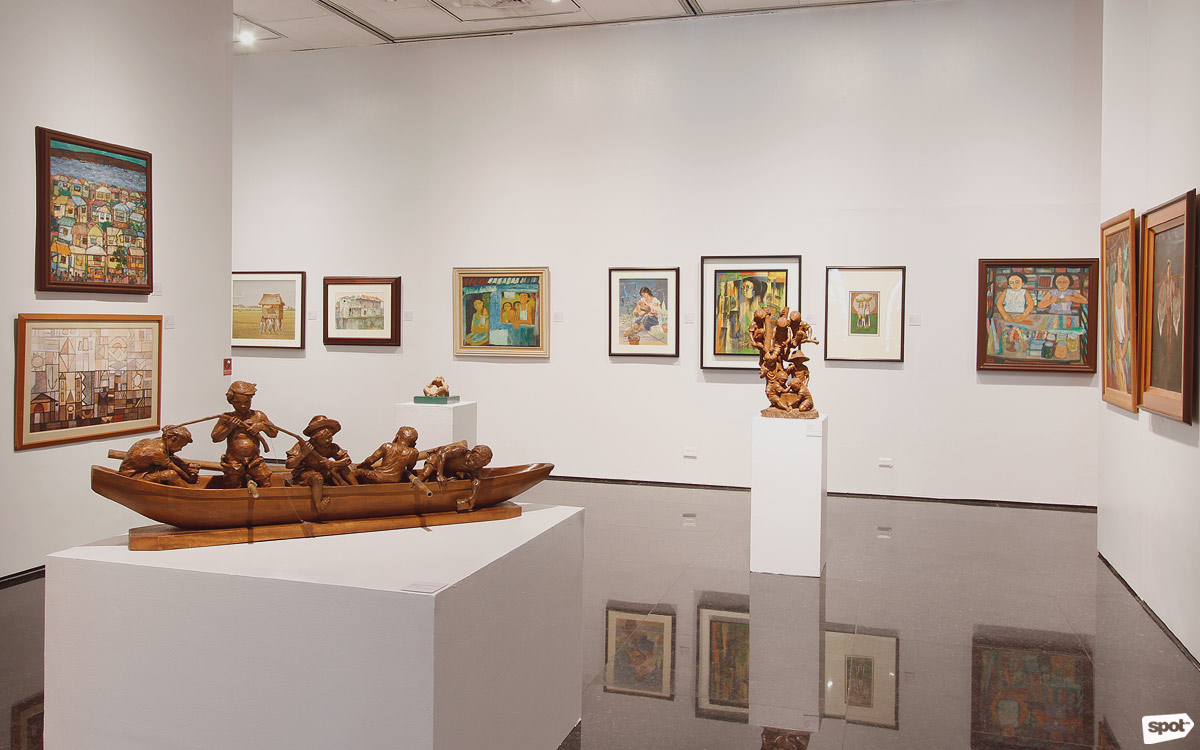 In celebration of its 40th founding anniversary, the BPI Foundation of the Bank of the Philippine Islands partnered with Ayala Museum to showcase its massive art collection through a two-part exhibit called Obra Art Series. Pagpugay, which opened in March, presented artworks that resonate with the Filipino value of respect towards family members; while Historia, which was launched in August, gave a visual narrative of art history in the Philippines. The latter also featured two important Filipino artists, Fernando Amorsolo and Juan Luna.
Spanish cultural center unveils newest outpost in Intramuros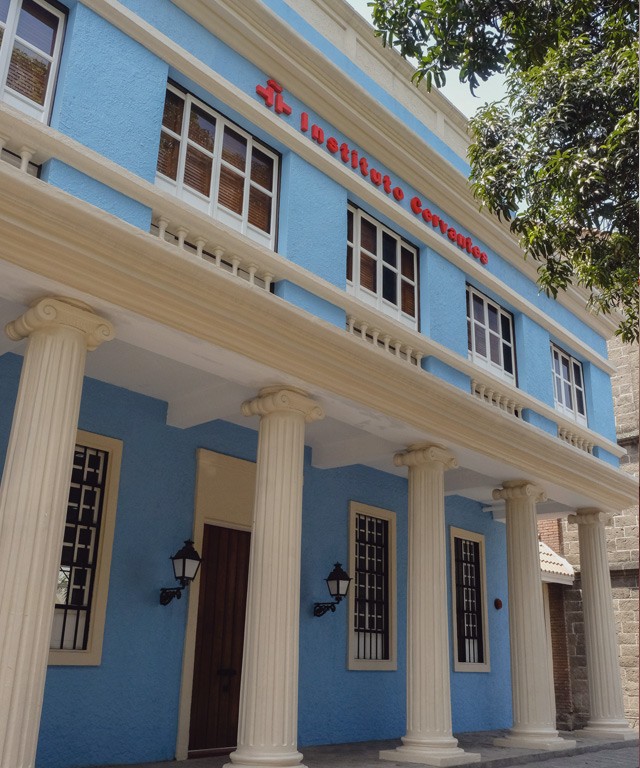 ADVERTISEMENT - CONTINUE READING BELOW
Instituto Cervantes, a non-profit organization created by the Spanish government, inaugurated its Intramuros outpost at Casa Azul in the Plaza San Luis Complex. The structure is a two-floor replica of a 19th-century Philippine mansion, and houses a 90-seater auditorium, a 60-square-meter exhibition room, classrooms for language classes and teacher training, and the Miguel Hernandez Library.
Iloilo's century-old prison is now a museum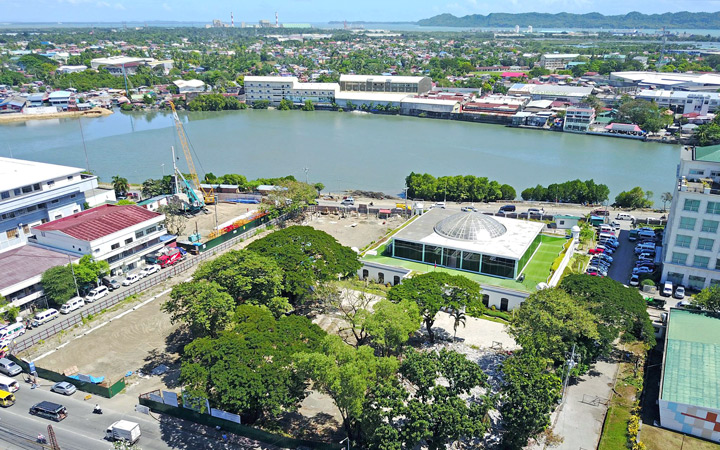 Aside from a contemporary arts hub, Iloilo's vibrant art scene saw the opening of the Western Visayas Regional Museum in April. What's most interesting about it is that the site used to be a provincial jail from 1911 until 2006. It was officially turned over to the National Museum of the Philippines, which spent P80 million to retrofit and renovate the old structure. The regional museum showcases hundreds of artifacts and cultural relics from Antique, Guimaras, Negros Occidental, Aklan, and Capiz.
Art Informal expands to Makati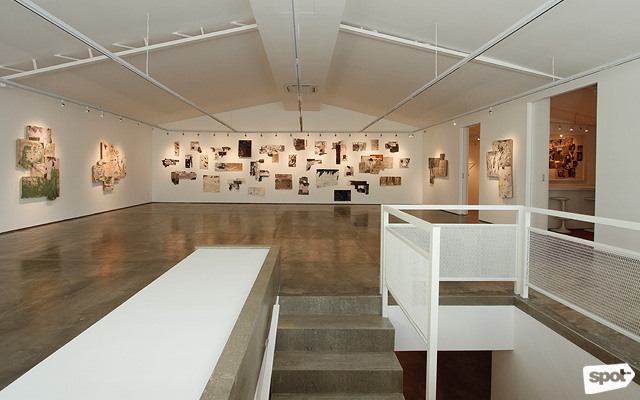 Known for housing important names in contemporary art, Art Informal in February opened its new branch in Makati City for people who "refuse to cross the Pasig River," gallery owner Tina Fernandez quipped. The new space features two spacious storeys and a total of three rooms with white-splashed walls to better highlight works of hand-picked artists that grace the gallery.
Historically significant items put up for auction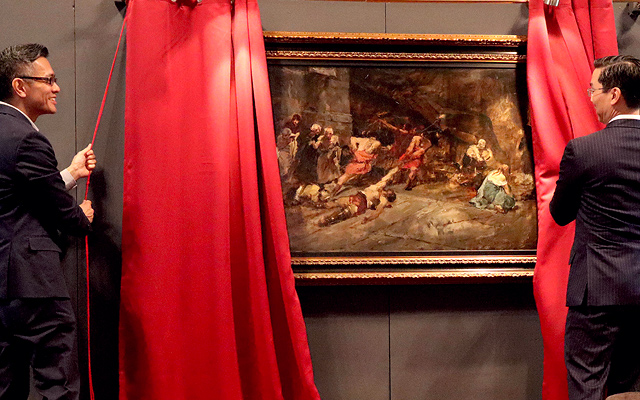 ADVERTISEMENT - CONTINUE READING BELOW
Leon Gallery, in March, put rare documents including three surviving letters sent by Andres Bonifacio to Emilio Jacinto under the gavel. In one of the notes, dated April 16, 1897, the Supremo told his trusted colleague that the Tejeros Convention ended in chaos ("gulo") and had no significance ("nawalang kabuluhan"). The letters were auctioned off for a total of P8.3 million. On September 22, Salcedo Auctions auctioned what was claimed to be the "Spoliarium" boceto by Juan Luna. It was sold at P63 million, despite the controversy surrounding its authenticity.
Zsazsa Zaturnnah gets her own furniture line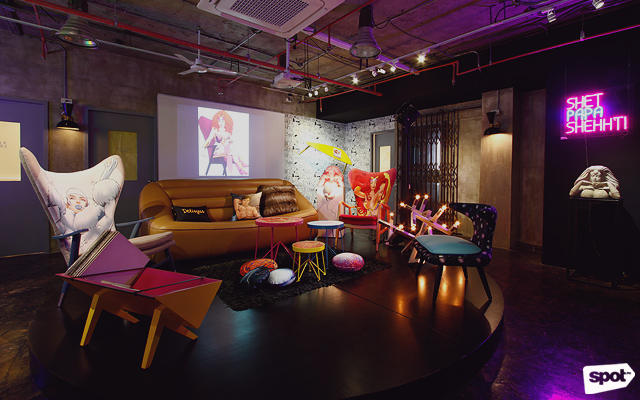 Space Encounters, a gallery-slash-home-store, came out with a new furniture line inspired by Carlo Vergara's graphic novel Ang Kagila-gilalas na Pakikipagsapalaran ni Zsazsa Zaturnnah. It was launched on September 7, alongside an art exhibit titled Zweet Sixteen. "All I wanted was a chair and a cabinet," revealed Vergara, and what he got was a whole living room with all sorts of designs and drawings featuring the red-haired heroine.
The Lion King roars in Manila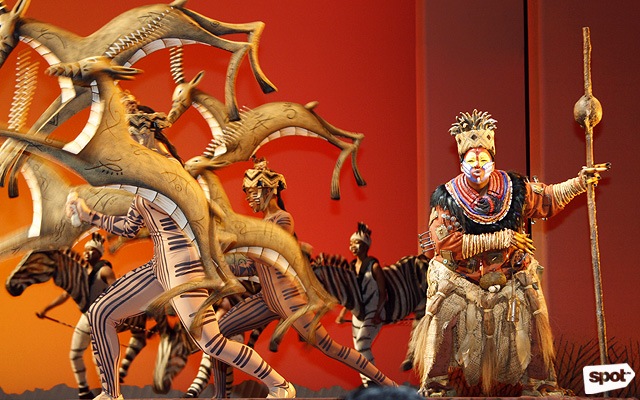 As soon as it was announced that the international tour of The Lion King musical was coming to Manila, fans couldn't help but sing "Hakuna Matata." A total of 14,000 tickets were sold on the first day they were made available on October 25, 2017. By opening night on March 18, The Theatre at Solaire was packed and, indeed, the production did not disappoint with its spectacular design, superb singing and acting, and intricate costumes. What was even more exciting was that six Filipino young actors shared the stage with the foreign cast: Julien Joshua M. Dolor Jr., Gabriel P. Tiongson, and Omar Sharief L. Uddin played alternately for the role of Young Simba; while Sheena Kirsten Bentoy, Uma Naomi Martin, and Felicity Kyle Napuli starred as Young Nala.
ADVERTISEMENT - CONTINUE READING BELOW
Share this story with your friends!
---
Help us make Spot.ph better!
Take the short survey
More Videos You Can Watch
Load More Stories