The Year 2020, As Told Through the Most Hilarious Viral Videos
The year was so bad it was almost good...thanks to these hilarious clips.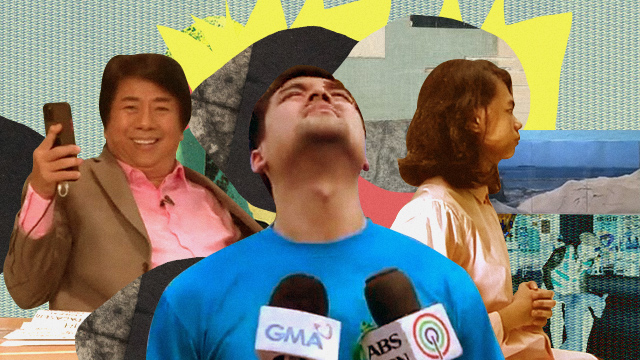 (SPOT.ph) One day, your grandchildren are going to come home and ask about the year 2020; possibly as a school assignment or maybe just because they keep hearing about all the shit that went down in 12 months and need you to verify the deets. You could always point to historical sources such as government documentation, academic publications, news articles, and the like—but TBH, why do that when you can just show the kid this year's most hilarious viral videos instead? Nothing encapsulates the weird energy of 2020 better than a selection of the craziest clips to come out of it. So to help you out, we've done your future possible grandkid's homework for them below.
Also read:
10 Attention-Grabbing Commercials of 2020
What Do You Miss Most About Pre-Quarantine Metro Manila?
10 Eye-Opening Videos That'll Help You Make Sense of the Pandemic
10 Very 2020 Ways We'll All Be Celebrating Christmas
ADVERTISEMENT - CONTINUE READING BELOW
So, how bad was 2020? Allow the 10 Most Hilarious Viral Videos from the year to explain:
A different kind of "house tour"
CONTINUE READING BELOW
Recommended Videos
At the start of the world's longest lockdown, the President literally said "Ikot-ikot muna kayo sa bahay n'yo, baka may hindi pa kayo napupuntahan." Needless to say, Pinoys took the statement straight to our pilosopo hearts. A million pics and vids of folks chilling in the most random spots of their houses flooded social media—with this awesome "travel vlog" by Julius Nico Lacanlale leading the pack. Complete with epic shots (of a rice cooker, among others), cool transitions, and the topless backpacker outfit, this vid had us losing it (and so did the quarantine).
Vico Sotto channels everyone's frustrations
ADVERTISEMENT - CONTINUE READING BELOW
Part of the reason people spent most of the quarantine's earliest months permanently stressed was because of all the different rules from different government agencies. Seriously, can't they at least start a group chat? Well, Pasig City Mayor Vico Sotto stepped up to the plate—but not without some peak exasperated moments. At one point during a livestream of announcements on government aid, one "not listening" commenter had the mayor absolutely fed up, with him letting out an uncharacteristic—but still somehow chill—tirade. Also, who could forget that exasperated sigh the usually collected Sotto let out when he was asked about tricycles in Pasig? (And that random NSFW background that popped up during an official meeting?)
Willie Revillame gets cursed at on live TV
There's really no other way to say it: Willie Revillame getting called "gago" in the crispest tone ever is just one of the most random moments of the year. During a segment on Wowowin, Revillame dialed a random number for a possible cash prize. Thing is, the person he called didn't believe him—totally understandable—and cussed out what they thought was a prank caller. Revillame's horrified-slash-amused reaction was top tier as well, rounding out the hilarious moment smoothly.
ADVERTISEMENT - CONTINUE READING BELOW
Ostriches run wild in a Quezon City subdivision
The randomness peaked in August when two ostriches were spotted running around in Quezon City. There was something about the utter chaos of the scene—and all the hilarious commentary—that just made sense for 2020. Unfortunately for the two illegally kept wild animals, their glorious streak did not end so well for them. May their 15 minutes of fame remind us to be better people!
Auntie Julie becomes everyone's favorite tita
ADVERTISEMENT - CONTINUE READING BELOW
Want wantawsan? Go bless Auntie Julie! Macoy Dubs' take on the typical bougie Catholic-school bred Pinoy tita had everyone laughing out loud and finally getting some much-needed good vibes. From crazy skits set in Mary Grace—because of course—and gossip sessions with fellow titas, Auntie Julie had us all entertained. Add all her progressive, inclusive messages and we had a sure winner. Now, if only she were real!
Modules are no match for this kid's wit
The new schooling method has been nothing short of controversial—and an incredible adjustment for everyone. Still, this clip of a kid trying to make it through one of the modules gave people a bright spot. Just hear us out, this kid has better and more logical arguments than some of the ones we've heard this year.
National police exercise to the Voltes V theme song
ADVERTISEMENT - CONTINUE READING BELOW
Mañanita celebrant Debold Sinas made waves online after he led the national police in a short exercise—set to no other than the theme song of the once-banned Voltes V. The short clip is a lot to unpack, from Sinas' past controversies to the historical context of the mecha anime, and just, why did they have to sample this stretching exercise in the first place? TBH, it's just one of those things that you can't help but laugh at (because the alternative is just too taxing on your brain cells).
A dog comes to save 2020
Finally, a viral video that is all good vibes. A stray dog was spotted chilling at a mall, smackdab in the middle of the path, and was promptly evicted—complete with a comforting pat and even a little pas de deux. Kudos to the security guard for matching the dog's pure spirit. Best part? The stray is now officially a part of the mall's security force and is—get this—now named Dogdog.
ADVERTISEMENT - CONTINUE READING BELOW
An artist stares at white sand for five hours
And we're back to the ridiculousness! Local artist Cloud uploaded this five-hour long live stream of him literally just staring at a picture of white sand "until my mental health is okay." The move probably had to do with Palace spokesperson Harry Roque's statement that the dolomite dumped on Manila Bay this year will help people's "mental health," supposedly by giving them something nice to look at. Cloud explained later on that the stream is actually looped but we give plus points for the hilarious commentary.
That cola commercial
ADVERTISEMENT - CONTINUE READING BELOW
If you really want to explain to your grandkid what 2020 was all about in a short and simple manner, show them this clip. This crazy commercial dropped without warning on us online innocent bystanders and promptly had us all going "Ha?" a.k.a the general 2020 mood. Created by GIGIL agency for RC Cola, we still have no real idea what it's about—not that it even is about anything. Plus, it even had a sequel that highlighted other, uh, body parts—and emotions.
Share this story with your friends!
---
Help us make Spot.ph better!
Take the short survey
Load More Stories