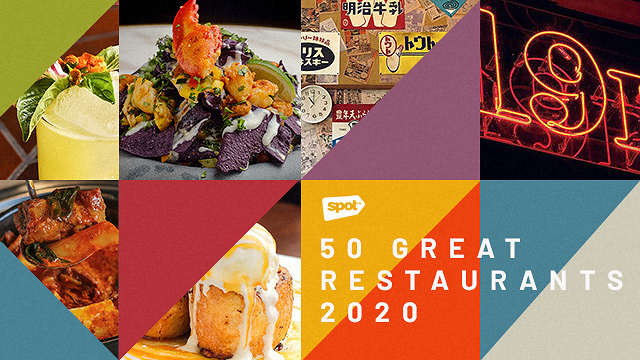 (SPOT.ph) It's been a crazy year, to say the least, and the same can be said about the local dining industry. Some things stayed the same: There were a good number of openings, from cozy homegrown eateries to international franchises.
ADVERTISEMENT - CONTINUE READING BELOW
But with a global pandemic bringing our lives to an almost standstill this year, many restaurants were forced to adapt, and adapt they did in a way that's worth highlighting. We saw meal kits that brought the restaurant experience to diners' homes, delivery websites that made it easy to order tried-and-tested favorites, and spinoffs that showed off cheeky innovation. Some also extended a helping hand to fellow Filipinos in need, going above and beyond at a time when everyone felt the strain.
All that being considered, here are our picks for 50 of this year's most noteworthy restaurants in Manila.
*The entries are listed alphabetically. This list includes restaurants and virtual concepts that opened between November 2019 and November 2020, as well as old restaurants with standout meal kits, noteworthy websites, or that have exhibited acts of social consciousness.
Here are our 50 best restaurants in Manila for 2020:
19P
2/F Torres Building, Katipunan Avenue, Quezon City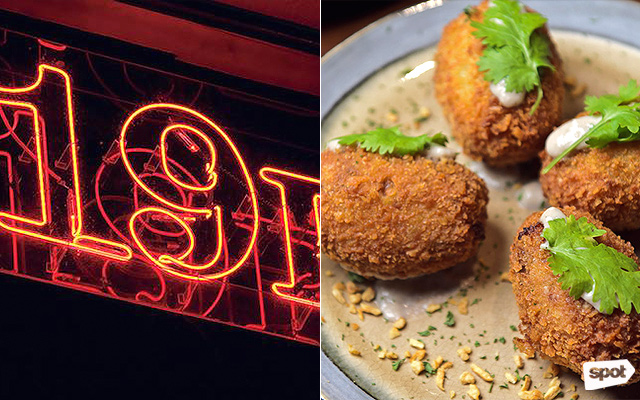 This under-the-radar dive bar along Katipunan Avenue opened in February—just a few weeks before quarantine in Metro Manila. But don't worry, 19P has reopened and is taking orders for takeout and delivery every Friday and Saturday, so don't miss your chance to try their leveled-up comfort dishes like the Classic Cheeseburger, Katsu Sando, Pork Croquettas, and Patatas Bravas. Fun fact: The restaurant was created by former college roomates Marco Limcaoco and Mari Ascaño, and they named the watering hole after their dorm-room number.
ADVERTISEMENT - CONTINUE READING BELOW
Añejo Crafted Cocktails
Contact: 0917-803-0672
https://www.instagram.com/anejo.mnl/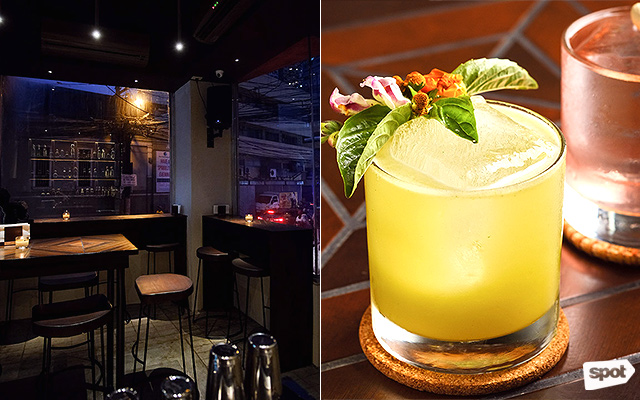 Añejo Crafted Cocktails opened as a surprisingly suave and homey burrow tucked into an unassuming corner of Poblacion, offering top-notch tequila. We're not talking the type you'd take shots of as fast as you can cause you don't actually like how it tastes; we're talking premium, 100% traditional Mexican agave tequila—the type that's supposed to leave you hangover free. The bar is closed at the moment, but you can get bottled cocktails for delivery.
ADVERTISEMENT - CONTINUE READING BELOW
% Arabica
Shop G03-G04, G/F 257 McKinley Building, 25th Street corner 7th Avenue, Bonifacio Global City
Contact: 8426-4029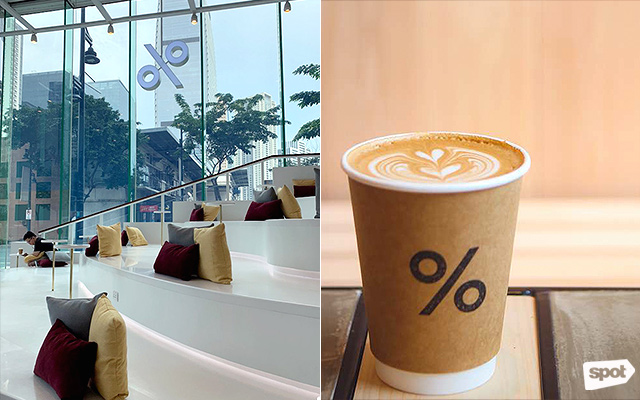 When it comes to good coffee shops, the ambience matters as much as the brew and when Japanese café % Arabica opened its third Manila branch at 257 McKinley in BGC, we knew we were in for both. The massive space was designed by German architect Alexis Dornier and it features glossy white interiors and a minimalist layout with lots of cozy sitting room—the perfect place to sip on an Iced Americano (P160), Iced Caffe Latte (P190), or Iced Spanish Latte (P200).
ADVERTISEMENT - CONTINUE READING BELOW
Babu
Stall No. 8, The Grid Food Market, Second Floor, Power Plant Mall, Rockwell, Makati City
Contact: 0917-702-5411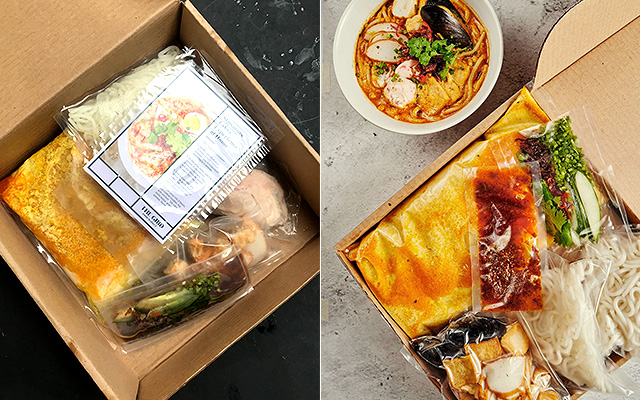 The Grid Food Market's Babu cooks up Southeast Asian comfort food that's prepared fresh, with aromatic, deep flavors that are true to their origins. Worth noting is their rich, hearty Laksa that strikes the perfect balance of being rich but also full of flavor—and you can get this Laksa in meal-kit form, which comes with the soup base, noodles, and toppings so you can assemble your very own version at home. Aside from their laksa meal kit, you can order solo dishes like Hainanese Chicken Rice, Vietnamese Grilled Pork Belly, Nasi Lemak Fried Chicken, and more for dine-in, take-out, and delivery.
ADVERTISEMENT - CONTINUE READING BELOW
Cai Be
MTRo Food Hall, 12/F GT Tower, H. V. Dela Costa Street corner Ayala Avenue, Salcedo Village, Makati City
Contact: 0966-470-0073, 0947-437-4456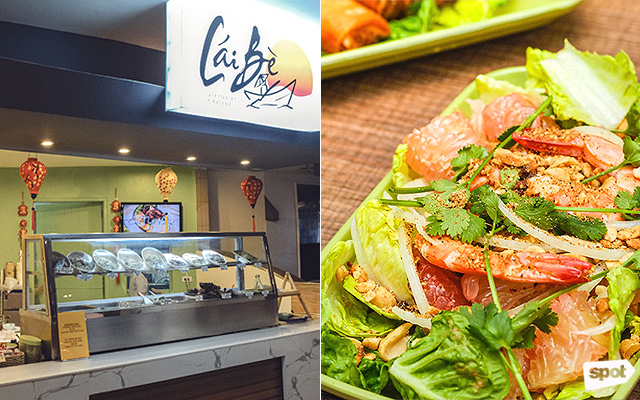 The lucky folks who work at the GT Tower International in Makati are in on a secret. Hidden within the MTRo Food Station on the 12th floor is Cai Be, an unassuming stall that serves excellent Vietnamese fare. The family-run business serves home-style Vietnamese eats that range from noodles, viands, set meals with rice, and more at reasonable prices. But there's one dish in particular that draws people in, and for very good reason—the Canh Chua Ca (nicknamed the "Vietnamese sinigang,") is a soup which finds similarity to the Filipino sour soup, but gets its sourness from pineapple. Adding bulk to the soup is fish (they use whatever they can get from the market on any given day—salmon head, on the day of our shoot), okra, taro stems, tomatoes, and bean sprouts for crunch. Stir in a little or a lot of the spicy fish sauce if you must have more heat; either way, it's a soup that's as vibrant as it is soothing, perfect for jolting yourself out of the grogginess on a dreary workday. At the moment, they're open for takeout and delivery.
ADVERTISEMENT - CONTINUE READING BELOW
Cangrejos Locos
Molito Center, Ayala Alabang, Muntinlupa City
Contact: 0945-677-5259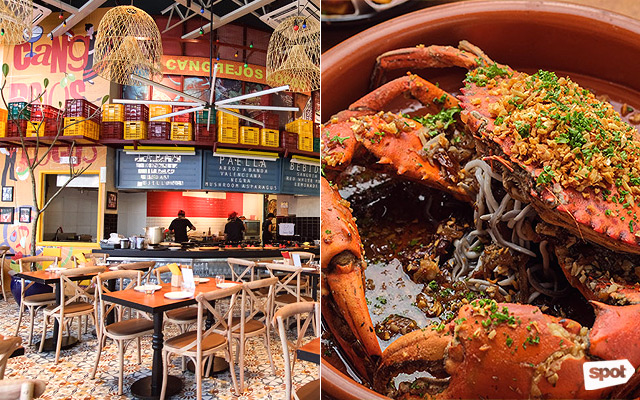 You probably think you've been there and done that when it comes to Spanish food, but with all the different regions and styles to explore, it seems we've barely scratched the surface. Cangrejos Locos over in Molito Commercial Center isn't about to let that issue go unaddressed. The laid-back Spanish joint by Chef Robby Goco serves up irresistible starters like the Huevos Rotos, crispy fries buried under runny sunny side-up with peppery chunks of chorizo, and Croquetas Locos. The star of the show, however, is the Cangrejos Locos Paella, a combination of softshell crabs, crab fat, and stock-steeped rice that makes for a rich, perfect spoonful every time. The restaurant is open for dine-in, takeout, and delivery.
ADVERTISEMENT - CONTINUE READING BELOW
Champion Hotpot
G/F Santolan Town Plaza, Col. Bonny Serrano Avenue, Little Baguio, San Juan City
Contact: 0917-703-4517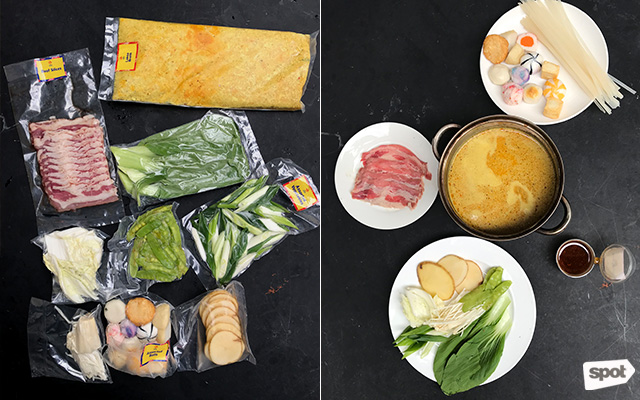 It's fun gathering 'round the table with family and friends at a hot pot restaurant and bonding over cooking food in a central pot. And while we're all still social-distancing, you can still get the hot pot experience at home with Champion Hotpot's Easy Hotpot Kits! Each set comes with proteins, veggies, noodles, and balls good for two to three people—and we love how carefully packed each ingredient is! You can choose from five broth flavors: Konbu (seaweed), Laksa, Chicken Coconut, Sukiyaki, and even Sinigang. 
ADVERTISEMENT - CONTINUE READING BELOW
Chef Park's
www.chefparksph.com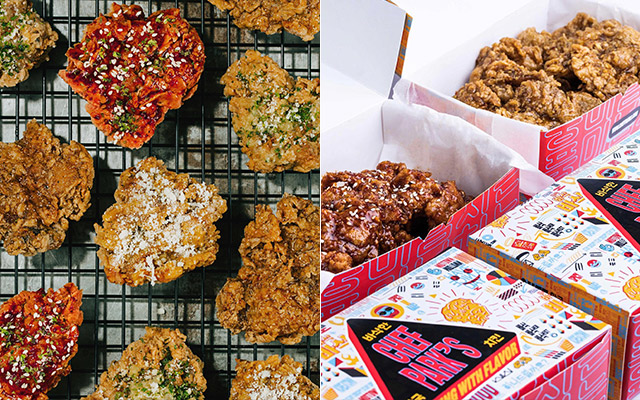 The Koreans have just about mastered their distinctive style of fried chicken, and one great place to get your fix is Chef Park's—a cloud kitchen that serves seriously crisp birds with flavorful glazes and flavorings that coat every nook and cranny. Their short-but-sweet flavor lineup includes the spicy-sweet Yangnyum, savory Soy Garlic, and buttery Garlic Parmesan.
ADVERTISEMENT - CONTINUE READING BELOW
Chingolo Deli
UPRC III Building, 2289 Chino Roces Extension, Makati City
0917-620-2443
www.chingolodeli.ph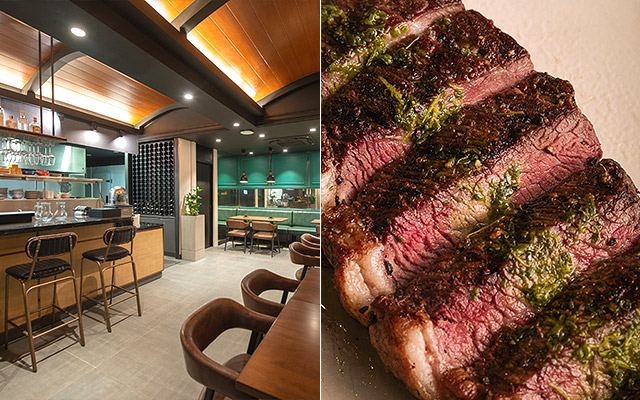 Bolzico beef is hailed for its juicy and flavorful quality. Along with Erwan Heussaff, the beef brand's own Nico Bolzico opened Chingolo Deli, a one-stop shop for cuts that you can cook at home. As you'd expect from a place that prides themselves on beef, they serve sandwiches and meaty mains that truly could please any carnivore—from burgers to steaks of different cuts. At the moment, the dine-in area is closed and Chingolo Deli is only selling packaged beef and cooked dishes for takeout and delivery.
ADVERTISEMENT - CONTINUE READING BELOW
ChowCiao Fried Chicken and Pizza
www.facebook.com/Chowciao-636363163672353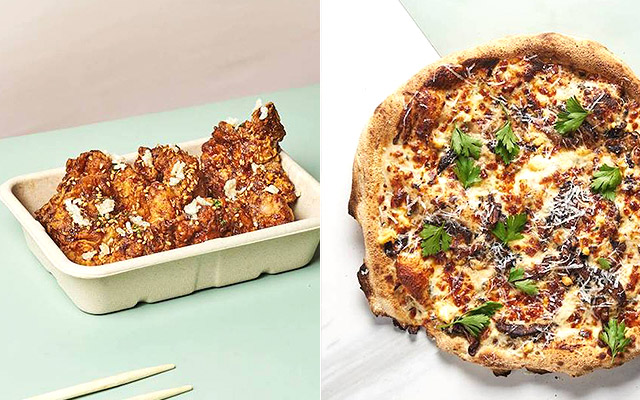 Chef Josh Boutwood of the Bistro Group's ChowCiao is a takeout and delivery food concept that pairs fried chicken and pizza. And before you go off on this fats and carbs combo, we'd like to point out that he puts together the best and the freshest. Fried chicken goes the non-traditional route in terms of flavor—Honey Miso & Furikake, anyone? The pizza, on the other hand, stays true to its Italian origins.
ADVERTISEMENT - CONTINUE READING BELOW
Corner Market online
www.cornermarket.ph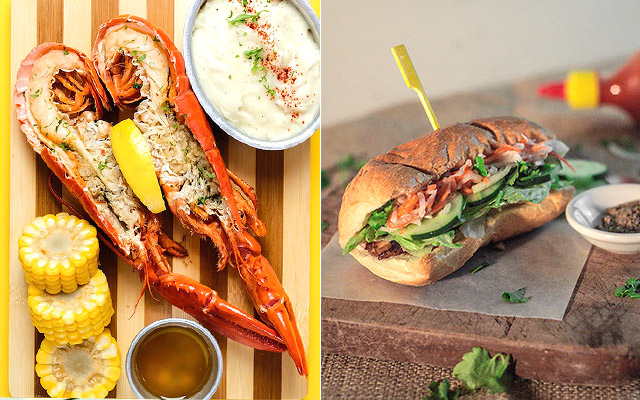 The Corner Market food hall offers a variety of eats from their The Podium location. Can't head out? The good news is, they've also launched their own delivery website, which flaunts a simple design with yellow-green accents. More notably, it lets you cross-order from their different stalls for dine-in, pickup, or delivery (with one fixed delivery fee!)—got the hankering for Easy, Tiger's Tom Yum, Birdhouse's Fried Chicken, or Ca Phe's Saigon Banh Mi? You can find them all here, and even order them all in one go.
ADVERTISEMENT - CONTINUE READING BELOW
Eats Chow Chew
www.instagram.com/eatschowchew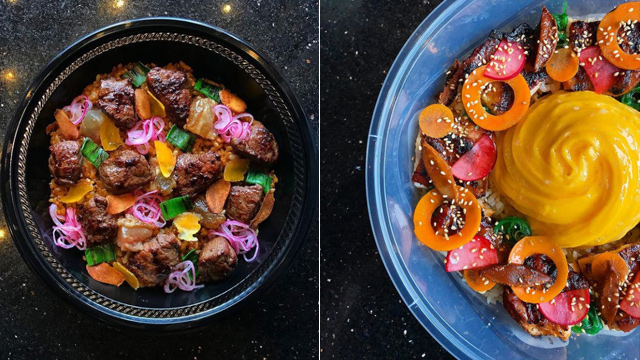 Eats Chow Chew is a cloud-kitchen food shop by Ohayo Maki and Ramen Bar's Chef Jorge Mendez. They serve flavor-packed rice bowls that employ novel combinations with influences from all over the world—Asian, South African, and more. Their menu changes regularly, but we're especially big fans of their Crazy Crab Fried Rice, which has jumbo crab chunks on a silky omelette plus green onion, pickled kyuri, and garlic chips on wok chahan; and the Rogue Style Steak Rice with a spiced tenderloin shish, rich tendon, melt-in-your-mouth cured egg yolk, charred leeks, garlic chips, and Japanese wok rice.
ADVERTISEMENT - CONTINUE READING BELOW
Gallery by Chele at Home
www.gallerybychele-athome.com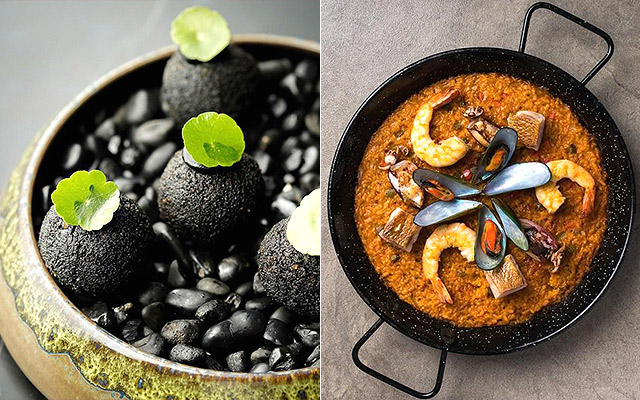 A godsend for those of us who miss dining at Gallery by Chele but are practicing social-distancing at home, Gallery by Chele at Home is the restaurant's line of dishes available for pickup and delivery. Some, like the Chori Burger and Scallops and Black Ink Risotto, are ready to eat; others, including the Pollo con Chorizo and Quarto de Cochinillo, have cooking instructions so you can prep and serve it yourself.
ADVERTISEMENT - CONTINUE READING BELOW
Ginza Gyu
G/F Techzone Building, 231 Sen Gil Puyat Avenue, San Antonio Village, Makati City
www.instagram.com/ginzagyuph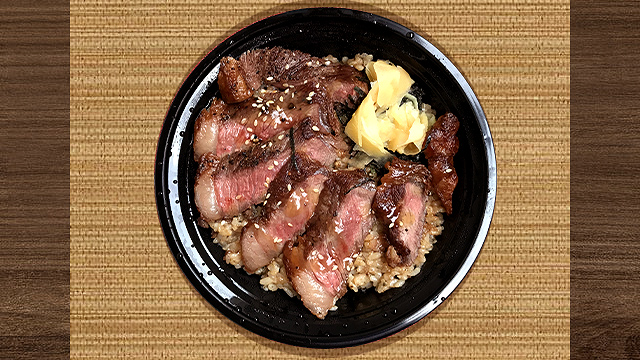 There's something about Japanese rice bowls that hits the spot every time. Take the classic quality components of Japanese cuisine, match it with top-grade beef and you get Ginza Gyu. The cloud-kitchen concept serves up beef in practically all forms, from Wagyu Steak to classic Gyudon, and even Wagyu Hamburg, on top of hearty, filling bowls of rice and all the Japanese sidings. 
ADVERTISEMENT - CONTINUE READING BELOW
Gourmet Gypsy Art Café
28 Maginhawa Street, Quezon City, Philippines
Contact: 0995-382-5736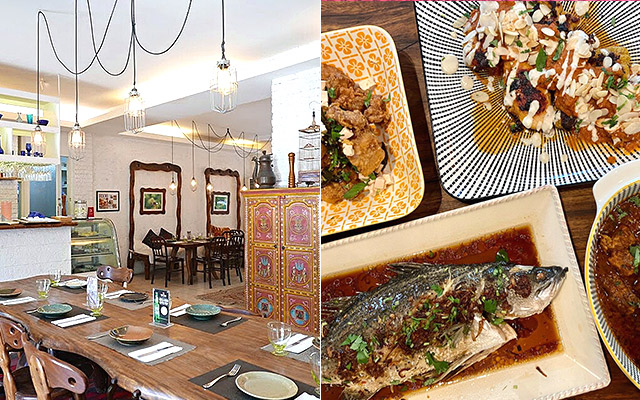 Gourmet Gypsy is known for their vibrant cooking with influences from all over the world. Because of the pandemic, they closed their Roces branch in late April and turned their Maginhawa outpost into a specialty grocery shop—it's currently open for reservations for private dining as well as takeout. After Typhoon Ulysses, they lent a helping hand to affected communities by taking donations for food, clothes, and other essentials. They also cooked 1,500 to 2,500 meals a day for evacuees in Marikina, made relief packs for survivors in Cagayan Valley, and have recently set up a mobile kitchen in Tuguegarao in tandem with Art Relief Mobile Kitchen, Project Pearls, RockEdRelief, and Salamat PH Healthcare Heroes.
ADVERTISEMENT - CONTINUE READING BELOW
Gram Café & Pancakes
3/F Mega Fashion Hall Building D, SM Megamall, Mandaluyong City
Contact: 0926-701-7774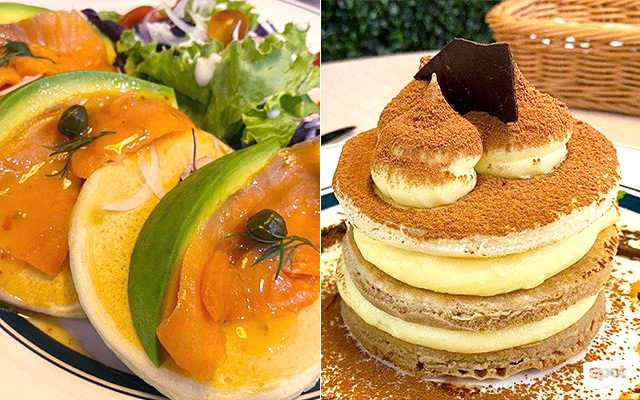 Pre-pandemic, Gram Café and Pancakes was the site of long, snaking lines extending far past its cozy space on the third floor of SM Megamall. The star of the show was no doubt their IG-worthy Soufflé Pancakes, which quickly took over social media when the restaurant opened in February. Gram also offers other exciting treats both sweet and savory that make the café a worth a visit—and yes, maybe even worth the wait in line. Some must-tries include the Tiramisu Pancakes, Apple and Tea Cream Pancakes, and the Salmon and Avocado Stack.
ADVERTISEMENT - CONTINUE READING BELOW
Hapag Family Meal
www.instagram.com/hapagfamilymeal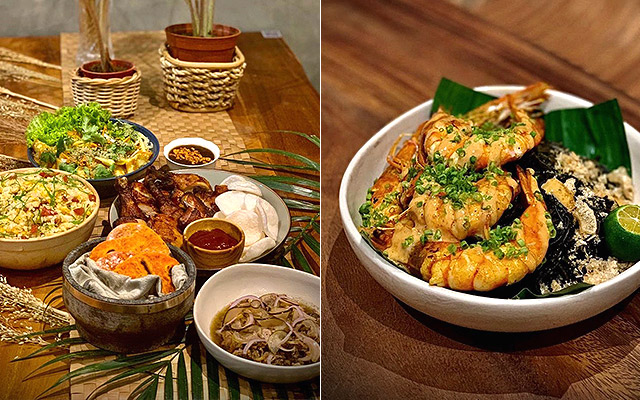 Hapag is known for their contemporary takes on Filipino cuisine. As with many restaurants, they've got their own "family meals"—balanced and hearty meals created by the cooks to be enjoyed by the staff—and in May, they decided to share these dishes with diners in the form of Hapag Family Meals, their own line of ready-to-eat or heat meals that you can get delivered. The menu changes every so often, but the current lineup includes both familiar and novel dishes like the Pancit Negra, Warek Warek Wraps, and Champorado—all given Hapag's signature flair.
ADVERTISEMENT - CONTINUE READING BELOW
Happy Foods Group
www.happyfoodsgroup.ph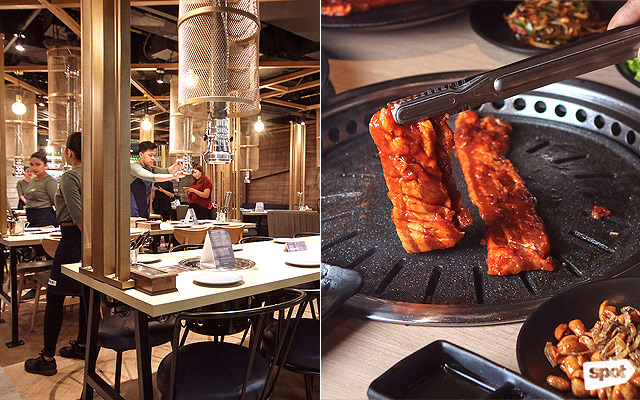 In April, the Happy Foods Group (who are behind Sariwon Korean Barbecue, Soban K-Town Grill, and Sibyullee Unlimited Korean BBQ) launched their delivery website, which made it easier to order ready-to-grill samgyupsal, bulgogi, and side dishes in and around the Metro during quarantine. In the same month, they also launched the #SpreadSaranghae movement, where they gave free packed meals of grilled pork or chicken to delivery riders with every order made through their website. The program has since ended, but it's worth noting how they shone the spotlight on delivery riders, who are also hardworking frontliners.
ADVERTISEMENT - CONTINUE READING BELOW
Hola Bombón
2/F 5887 Fermina Street corner Enriquez Street, Poblacion, Makati City
Contact: 7504 2977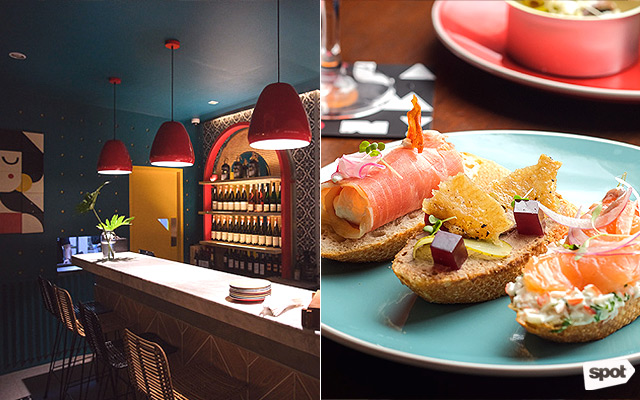 Spanish cuisine is known for having a lot of heart—and the Basque region shines particularly for its hearty food. Enter Hola Bombón, a thoroughly modern, Spanish spot in Poblacion, Makati, that serves up tapas, pintxos, drinks, and a mean, almost risotto-like take on the Paella Negra that should not be missed. The hip spot is one of those rare places in the Metro that doesn't have to claim itself a "Spanish restaurant," it just is. They're open for dine-in, pickup, or delivery.
ADVERTISEMENT - CONTINUE READING BELOW
Ke-Babu
www.facebook.com/kebabuph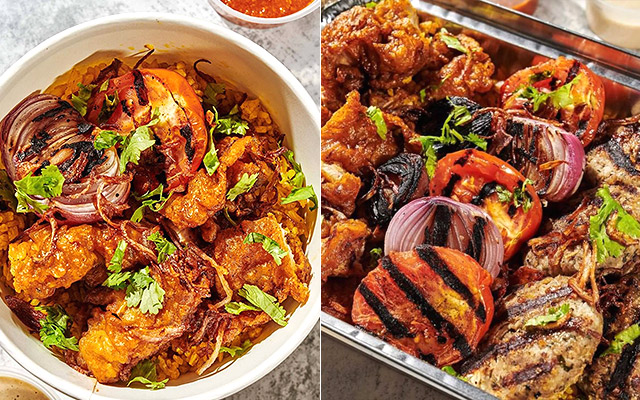 Kebabs strike the balance between foreign and familiar, melding the flavors of the Middle East with the Filipino love for charred and smoky meats. Kebabu, a new concept under virtual food hall Off-Grid, has a short-but-sweet, well-executed kebab lineup. You can expect juicy pork or chicken with flavor that goes all the way from the exterior to the interior, whether you go for Pork Kebab Shawarma Rice with grilled pork patties, or the Fried Chicken Shawarma Rice with spiced fried chicken fillets.
ADVERTISEMENT - CONTINUE READING BELOW
Lazy Oeuf
www.facebook.com/lazyoeuf
Contact: 0917-147-3776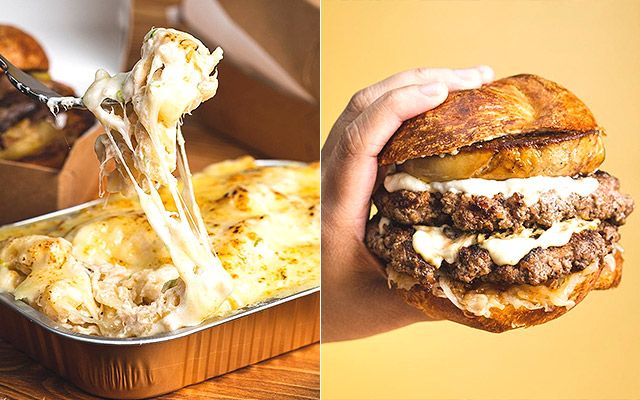 Metronome's RJ Galang shares that they started Lazy Oeuf to help provide for their staff as they closed the restaurant during the early stages of the quarantine. Metronome has since reopened, but Lazy Oeuf is here to stay, offering French bistro eats for takeout and delivery. The menu changes seasonally but includes classic and modern French eats—say oui to entries like the Ham and Brie Quiche, French Onion Burger, and Duck Confit in Brioche.
ADVERTISEMENT - CONTINUE READING BELOW
Lowbrow Restaurants' Eat Lowbrow
www.shop.eatlowbrow.com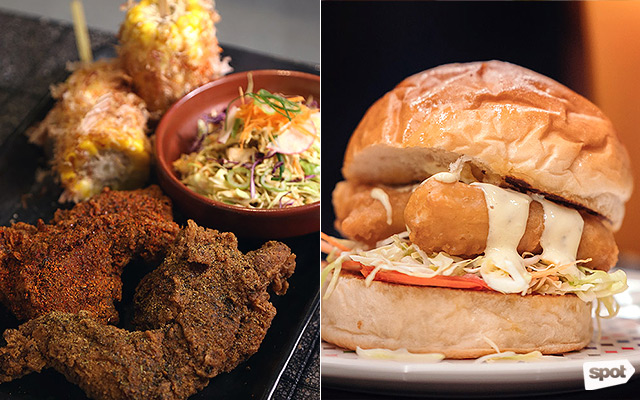 In May, Lowbrow Casual Restaurants opened their own online shop, which makes it ultra-convenient to order from their restaurants Bad Bird, BBX, Beefier, Flowerboy, Fowlbread, and Ultramen for delivery. Their selection spans everything from ready-to-eat dishes to meal kits you can prepare right at home. The website features a simple white-and-blue theme that lets you focus on the food, but you'll spot the occasional touches of distinctly Lowbrow-style humor—for instance, the page for BBX's Hamburger uses a photo of their Cheeseburger (a separate menu item) but with the caption, "Imagine without cheese."
ADVERTISEMENT - CONTINUE READING BELOW
Mama Cha
www.instagram.com/mamachaph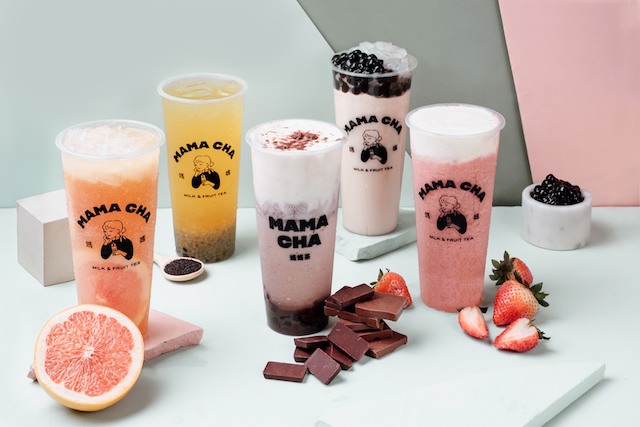 We've seen every possible iteration and gimmick a milk-tea spot could possibly have in recent years—yet Mama Cha still manages to stand out. Just give their one-of-a-kind Matcha Milk & Espresso Panna Cotta drink a try and you'll understand what we're talking about. The shop offers multiple kinds of unique and perfectly executed tea drink blends served in cute bottles. Best part? They taste as good as they look.
ADVERTISEMENT - CONTINUE READING BELOW
Makati Diamond Residences' Alfred at Cost
118 Legazpi Street, Legazpi Village, Makati City
Contact: 5317-0999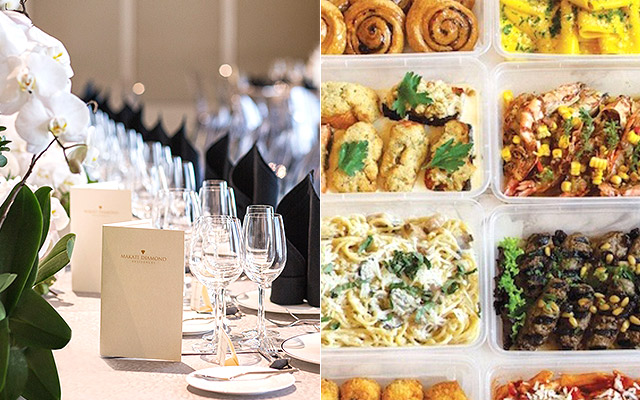 In August, the Makati Diamond Residences launched Alfred at Cost, where they offered a selection of seven meals good for four to six people for a whole day, priced at cost, for the benefit of their kitchen staff. It comes to around P350 per dish, which is a pretty good deal, if you ask us. The program has since come to an end, but still deserves a mention in a year when every little bit helps.
ADVERTISEMENT - CONTINUE READING BELOW
Manila Inasal
www.facebook.com/sarapmanilainasal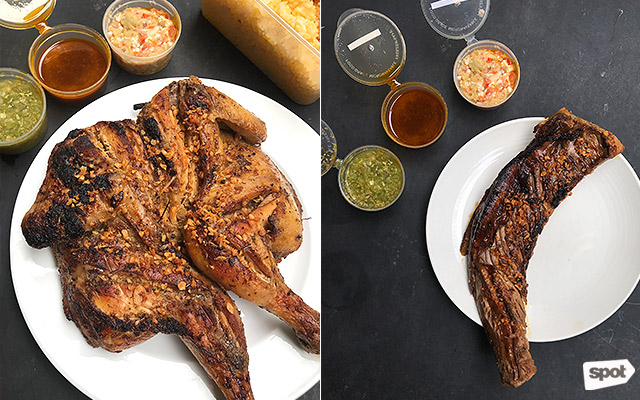 This virtual concept by Your Local and The Sunny Side Group's Chef Natalia Moran highlights the Filipino dish that is chicken inasal. They spatchcock their birds, marinate them 48 hours, and grill them over charcoal—resulting in slightly smoky, tangy chicken that's as juicy and tender as can be. What especially sets them apart from other inasal spots is their sauces: instead of the usual soy sauce and chili, you're given an inasal sauce (made with soy sauce, calamansi, and chicken oil), a tangy-spicy green chili sauce, and ensaladang talong. They also make inasal with tuna belly, bangus, and pork belly.
ADVERTISEMENT - CONTINUE READING BELOW
Mecha Uma to Go
G/F RCBC Savings Bank Corporate Center, 25th Street corner 26th Street, Bonifacio Global City
Contact: 0919-084-5537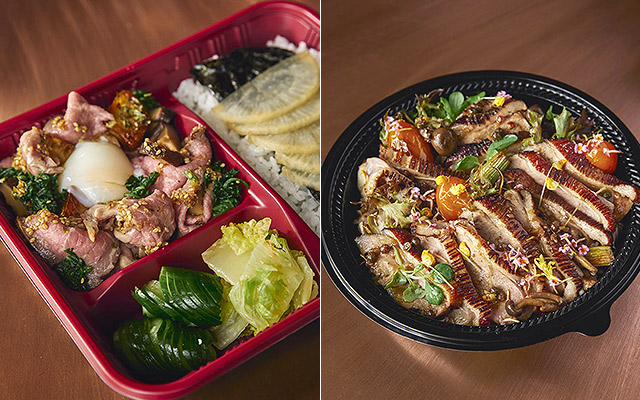 In August, Mecha Uma reimagined the humble Japanese lunchbox as leveled-up, five-star worthy meals in Mecha Uma to Go—their take on bento, made with premium ingredients and given Chef Bruce Ricketts' signature playful touch. We're talking Ibérico Misoyaki Don and Toro Do with ingredients like Ibérico pork and fresh and succulent seafood. It's from Mecha Uma, after all; would you expect anything less? These bentos are no longer available, but they sure satisfied our need for topnotch Japanese while they were there.
ADVERTISEMENT - CONTINUE READING BELOW
Mendokoro Ramenba and Ramen Yushoken's Ramen Kits
G/F V Corporate Center, Salcedo Village, Makati City;  Molito Commercial Complex, Alabang, Muntinlupa City; Icon Plaza, RCBC Building, 26th Street, Bonifacio Global City (Mendokoro Ramenba); Molito Commercial Complex, Alabang, Muntinlupa City (Ramen Yushoken)
Contact: 8808-7424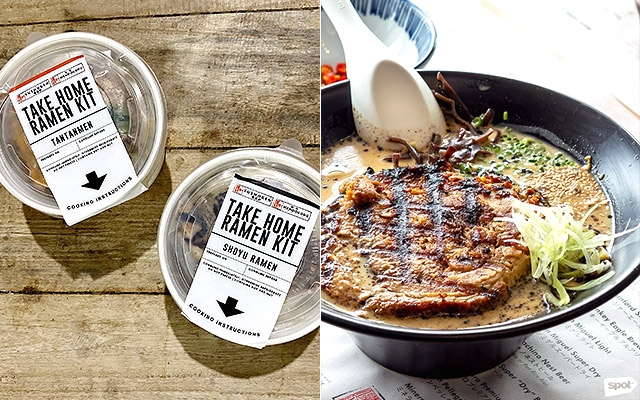 Ramen Yushoken and sibling restaurant Mendokoro were among the first restaurants to launch DIY ramen kits, which range from the basic Shio to the all-out, no-going-back Super Chashu and more. While they were known for disallowing takeout, they've taken to it to provide a similar ramen experience at home by letting you reheat the ramen components separately and assembling the bowl yourself, so you can still enjoy your noodles fresh.
ADVERTISEMENT - CONTINUE READING BELOW
Mister Dandan
www.instagram.com/misterdan.dan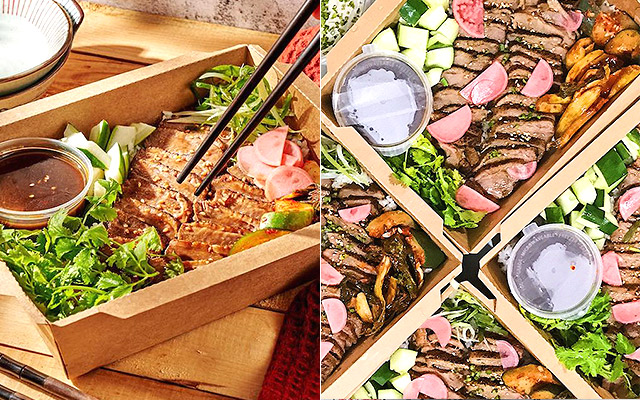 Mister Dandan is a venture by chef Patrick Go of Gochu-Gang. They have a short-but-sweet menu that includes the Duck Rice—a dish that highlights tender, juicy duck breast from Guillermo Farm that's wok-fried with duck fat, ginger, garlic, and scallions. It's then paired with duck fat Hainanese-style rice and duck sauce, balanced out with vibrant preserved bok choy, cucumber, and radish. Try to get a bit of everything in each bite to get the full sensation. Pro tip: Keep your eyes on their Facebook and Instagram pages for the next dates that they're taking orders—you wouldn't want to miss this!
ADVERTISEMENT - CONTINUE READING BELOW
Ovo
Y2 Residence Hotel, 4687 Santiago Street Corner B. Valdez and Singian Street, Poblacion, Makati City
Contact: 0927-728-8753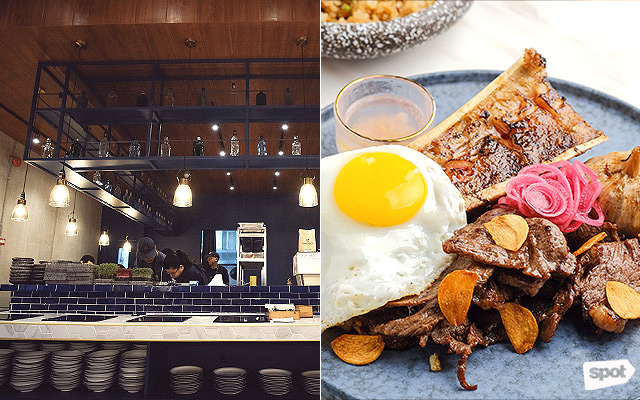 Breakfast might be the most important meal of the day, but brunch definitely takes the title for best meal ever. Ovo is the place to treat yourself and your friends to a decadent late-morning fete. Don't be fooled by the classic menu items listed down as each one hides a cool new take on breakfast fare: Chicken & Waffles features Kiev-style chicken stuffed with cream cheese and spinach on ensaymada sourdough waffles, Eggs & Toast with Mushroom & Truffle has an umami-slash-creamy egg custard served in a small pot that really lets the truffle shine through, and more. At the moment, they're open solely as a cloud concept, but they'll be reopening for dine-in soon.
ADVERTISEMENT - CONTINUE READING BELOW
Please, Senpai
www.facebook.com/pleasesenpai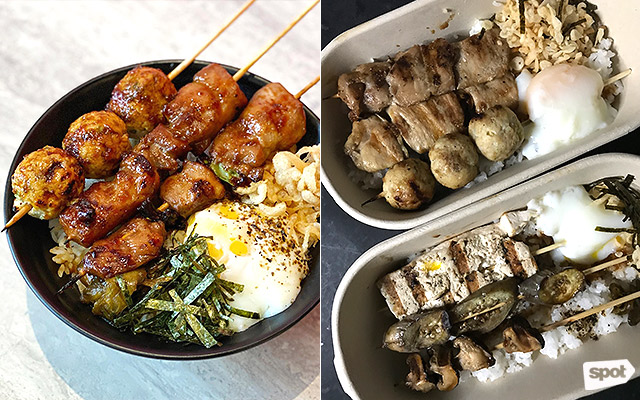 Pinoys know barbecue—and the Japanese-style yakitori is pretty high up on our list of food obsessions. Please, Senpai is a fun food concept that offers quality yakitori sticks of different kinds for delivery. They have three types: pork, chicken, and vegetable, which you can get in bulk or as yakitori bowls. The later comes with the whole shebang (read: rice, onsen egg, tempura flakes, furikake, nori, Japanese pickles, and tare sauce). Don't let the menu's brevity put you off though, it only means this restaurant knows what they're good at and they've set out to prove just how good they can get.
ADVERTISEMENT - CONTINUE READING BELOW
Raging Bull Burgers' DIY Kickass Burger Kit
G/L West Wing, Shangri-La at the Fort, 30th Street corner 5th Avenue, Bonifacio Global City
Contact: 8820-0888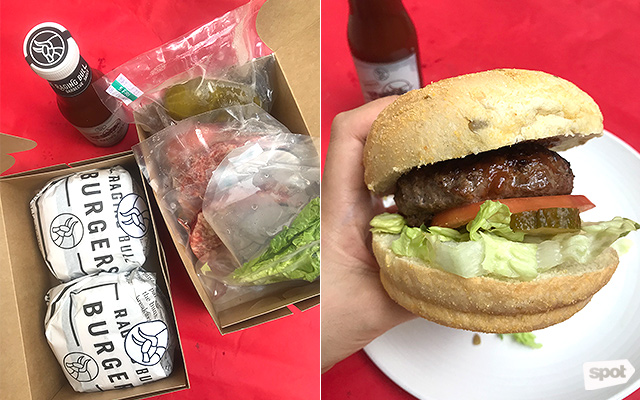 You can count on Raging Bull to deliver great, juicy burgers every time—so it's no surprise that their DIY Kickass Burger Kit lives up to its name of, well, kicking ass. It's got patties made with a blend of chuck and brisket for maximum flavor and juiciness, plus cornmeal buns, toppings, and even a bottle of Raging Bull Barbeque Sauce should you want to add some smokiness to your burger.
ADVERTISEMENT - CONTINUE READING BELOW
Ramen Keisuke Tori King
G/F Tower 1, Corporate Plaza, 9th Avenue, Bonifacio Global City
Contact: 0917-320-8879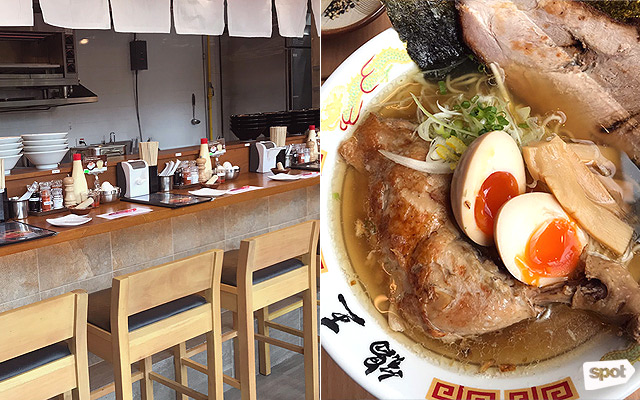 Pork is usually the protein that comes to mind when someone says ramen, with the thick shoyu and tonkotsu broth reigning supreme in the Metro Manila scene. But Ramen Keisuke Tori King has finally arrived from Japan and Singapore to make an excellent case for chicken-base ramen. The hip spot in BGC will take you back to the small side-street ramen shops in Japan with its interiors, and more importantly, the taste of their Tori King Ramen, complete with a milkier broth, in-house made noodles, and tender, tender chicken. The restaurant is open for dine-in and delivery.
ADVERTISEMENT - CONTINUE READING BELOW
Ramen Ron
www.instagram.com/ramenron.ph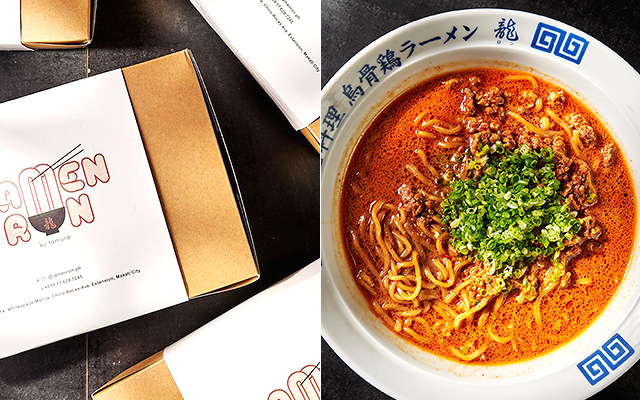 If you've been following the local ramen scene for some time now, you probably know Ukokkei Ramen Ron. They were around long before ramen became the trendy food it is today, and even landed the number-one spot in the 2011 and 2013 iterations of our Top 10 Ramen Joints in Manila list. If you've missed their noodle dishes, you'll be happy to know the ramen spot is back as Ramen Ron, with legendary Chef Tamura-san joining forces with Chef Margarita Fores (of Cibo, Grace Park, and Lusso fame) and Amado Fores (of a mano). Ramen Ron offers their signature dishes as DIY ramen kits you can assemble at home. Ramen Ron's got all the classics Ukokkei's been known for over the years—from the simple-but-stellar Ukokkei Shoyu Chashu Ramen Kit to the ultra-umami Ukkokei Miso Chashu Ramen Kit to their famous Tantanmen Ramen Kit.
ADVERTISEMENT - CONTINUE READING BELOW
Sambar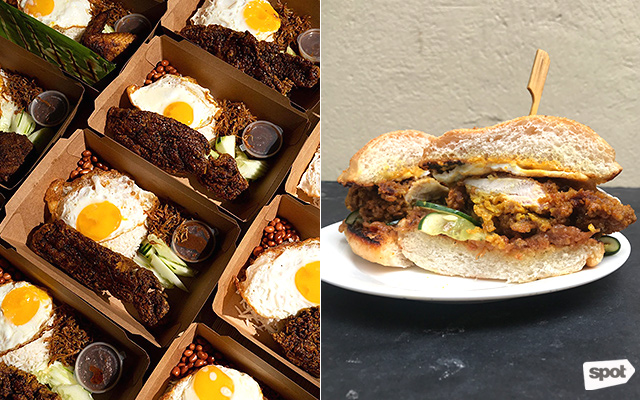 Hey Handsome's Chef Nicco Santos and Quenee Villar are known for having a great hand at Southeast Asian eats, and they now offer what they describe as "homestyle Asian food" through their online venture, Sambar. Their lineup includes nasi lemak sets with proteins like the Grilled Fish in Banana Leaf and Fried Chicken, as well as the Nasi Lemak Burger, which ingeniously takes the tastes and textures of nasi lemak and turns it into a mouthwatering, flavor-filled sandwich.
ADVERTISEMENT - CONTINUE READING BELOW
Shake Shack's DIY Shackburger Kit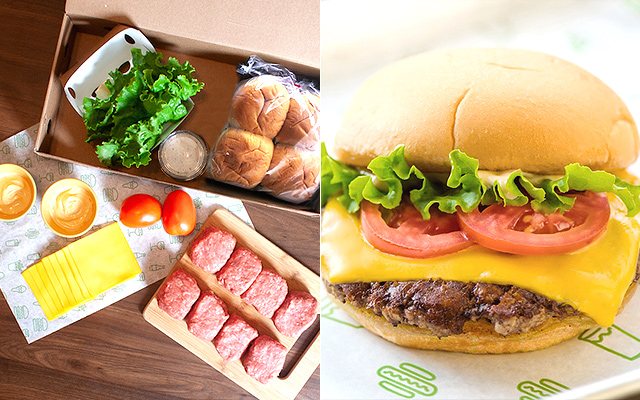 Shake Shack brings the freshly-cooked burger experience to home kitchens with the DIY ShackBurger Kit, which they began offering in May. Each kit has eight of their signature burger patties, eight Martin's Potato Rolls, eight slices of American cheese, their secret Shack Sauce, a salt-and-pepper mix, tomatoes and lettuce, and step-by-step cooking instructions.
ADVERTISEMENT - CONTINUE READING BELOW
Spicebird
Stall 14, The Grid Food Market, R2 Power Plant Mall, Rockwell Center, Makati City
Contact: 0917-707-7459 , 0917-702-2534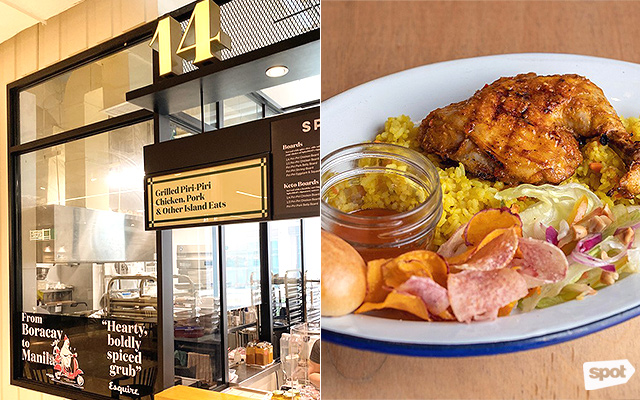 No trip to Boracay is complete without a visit to Spicebird, the homegrown establishment known for their flavor-packed piri-piri grilled meats. The island staple has been serving grilled meats and other savory eats in Boracay since 2015 and they opened their first (and permanent!) Manila branch at The Grid in Power Plant Mall in September. Get your appetites ready because they offer fan-favorites like Piri-Piri Chicken, Pork Belly, and other grilled dishes. Plus, they're available for delivery! Just give them a call or visit their website for orders.
ADVERTISEMENT - CONTINUE READING BELOW
Sunae Asian Cantina
2/F One Bonifacio High Street, 5th Avenue, Bonifacio Global City
Contact: 0916-607-4903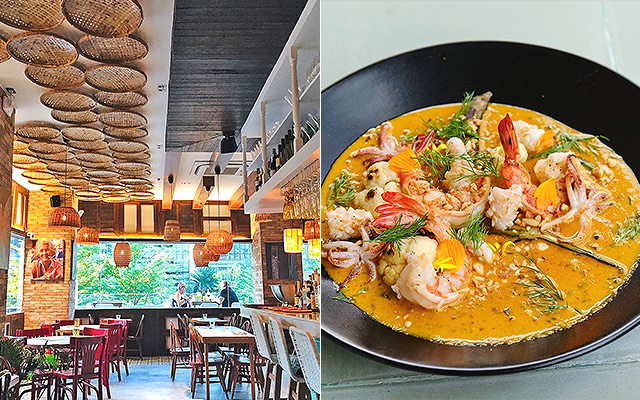 Sunae is helmed by Christina Sunae—an Argentinia-based chef who was born to an American dad and Korean mom, but grew up with her Filipino stepmom in Pampanga and worked at restaurants in New York before moving to Buenos Aires. This multicultural upbringing is somewhat reflected in Sunae Asian Cantina, which serves primarily Southeast Asian cuisine with touches of East Asian and South American elements in the mix. You'll find fresh and flavorful entries like the Adobo Cachapas, lighter bites like the Rendang Pao, Filipino eats like the Sunae's Sisig, and cocktails like the Pipinu Gimlet. They're open for dine-in, takeaway, and delivery.
ADVERTISEMENT - CONTINUE READING BELOW
Taco-Mata MNL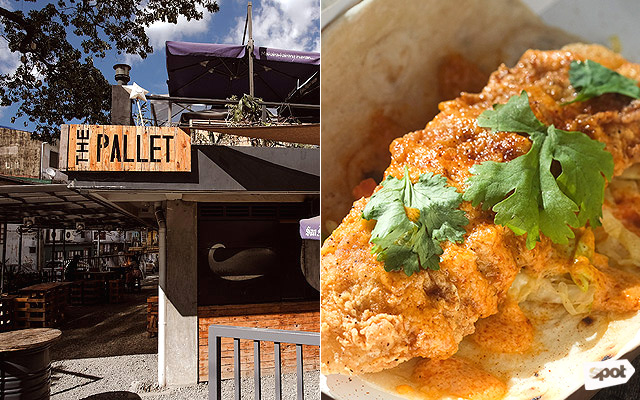 Taco-Mata is the culinary brainchild of a couple who wanted to take their 13 years in the Big Apple back home to Manila. What became of their efforts are their New York City-style streets tacos—a.k.a. can't-be-missed flavor bombs that combine Pinoy, American, and Mexican influences into top-notch tacos, from a fish and chips inspired one to another that may or may not be a taco and lumpia hybrid. For now, they're exclusively taking online orders for curbside pickup or courier delivery.
ADVERTISEMENT - CONTINUE READING BELOW
The Standard Hospitality Group
www.instagram.com/standardgroup.ph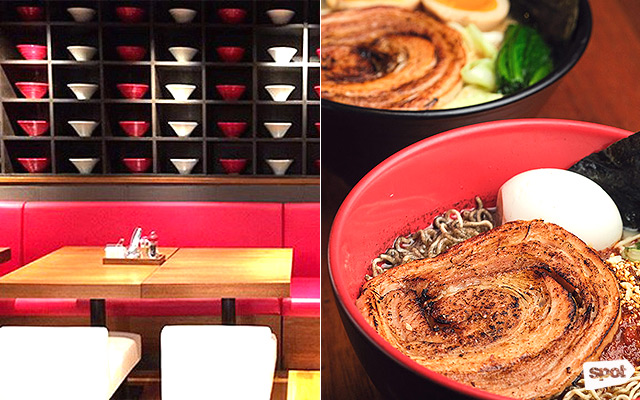 In March, the Standard Hospitality Group (a.k.a. the folks behind Elephant Grounds, Yabu, and Ippudo) ran a community kitchen where they prepared meals for hospitals including the East Avenue Medical Center, Philippine General Hospital, Lung Center of the Philippines, The Medical City, Manila Doctors Hospital, and more. Frontliners received katsu sets from Yabu; pork buns from Ippudo; and coffee, rice bowls, and sandwiches from Elephant Grounds. While the program has come to an end, we say they still deserve a big round of applause. Plus, we also like the fact that Ippudo's ramen for takeout doesn't need much effort in assembling; you just have to pour the broth and heat as you please.
ADVERTISEMENT - CONTINUE READING BELOW
Taipei All Stars
www.facebook.com/taipeiallstarsph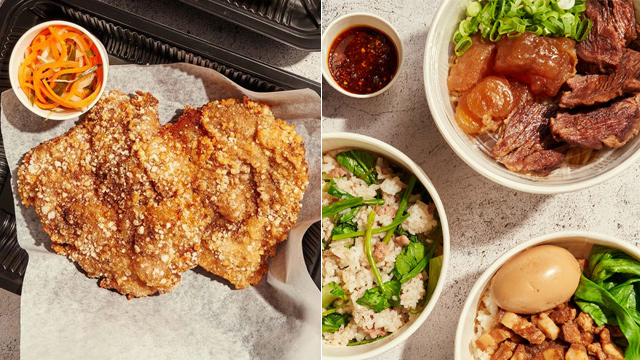 Taiwan is known for their famous street eats, and while a trip isn't happening anytime soon, there's Taipei All Stars. It's one of the concepts from virtual food hall Off-Grid, which was also born in quarantine. Taipei All Stars offers Taiwanese fare that include Beef Noodle Soup with especially tender meat, the huge and crispy Fried Chicken Chop, and the comfort-inducing Taiwan Braised Pork Rice.
ADVERTISEMENT - CONTINUE READING BELOW
The Food Trip
www.instagram.com/thefoodtrip.mnl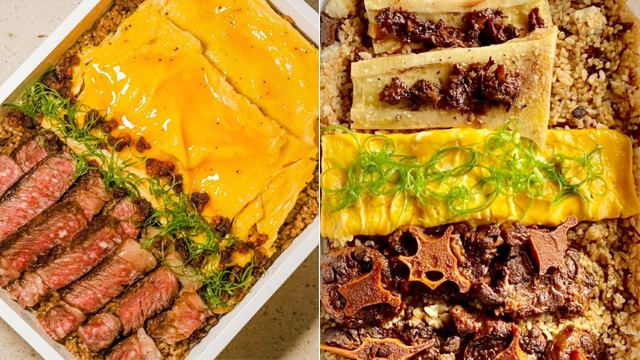 Does it get any more comforting than steak, eggs, and rice? Online venture The Food Trip serves up an excellent platter of the same name, with every component executed beautifully. The steak is cooked to a perfect medium rare, the eggs are just set but still a tad custardy, and the rice has the flavors of soy and is peppered with steak fat chicharon that makes every spoonful all the more indulgent. The Food Trip's short-but-sweet menu also includes Braised Oxtail and Chorizo Kebab platters that are as satisfying as they are well-made.
ADVERTISEMENT - CONTINUE READING BELOW
The Moment Group's Moment Food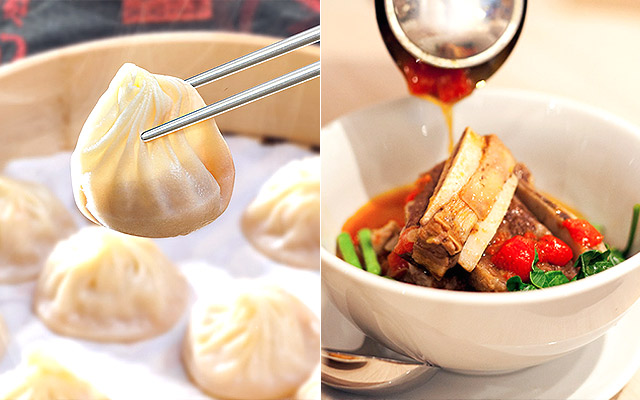 In June, The Moment Group launched Moment Food, their own delivery website that lets you order from the different branches of their restaurants—including Manam, Din Tai Fung, 8 Cuts, Ooma, Mo' Cookies, Shawa Wama, and Phat Pho. The site has a simple and easy-to-use interface, so you can swiftly add to cart and check out for orders. Beyond their best-selling cooked meals, they also carry ready-to-heat and ready-to-cook eats through their frozen-food leg, Moment the Grocer. They allow for same-day delivery for orders made until 7 p.m. daily, as well as preorders for up to two weeks in advance. Their in-house delivery service can also deliver up to a 25-kilometer radius from their stores.
ADVERTISEMENT - CONTINUE READING BELOW
The Test Kitchen Bakery
www.instagram.com/thetestkitchenbakery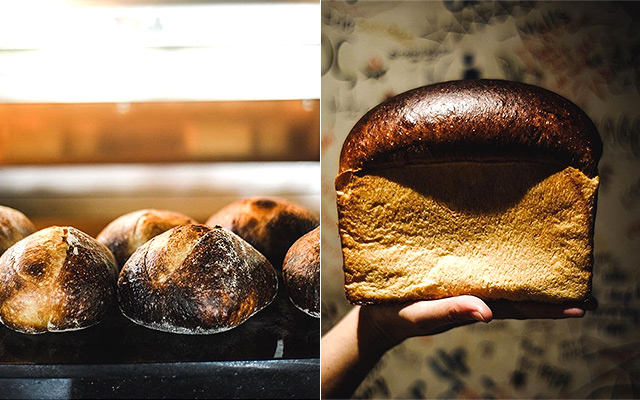 We've waxed poetic about The Test Kitchen for many reasons—among them, their excellent bread, which you can now order on its own and take home with you so you can use it for all your sandwich, toast, and carbo-loading needs. They make especially excellent sourdough breads that you can have plain or studded with olives, but don't miss their richer options like the Brioche and Cinnamon Knots. Really want to splurge? Try the Hybrid Cardamom x Croissant Loaf, and keep your eyes on their pages for when they make the Chocolate Babka.
ADVERTISEMENT - CONTINUE READING BELOW
Tokyo Milk Cheese Factory Café
G/F Ayala Malls Manila Bay, Diosdado Macapagal Boulevard corner Aseana Avenue, Parañaque City
Contact: 0916-607-7618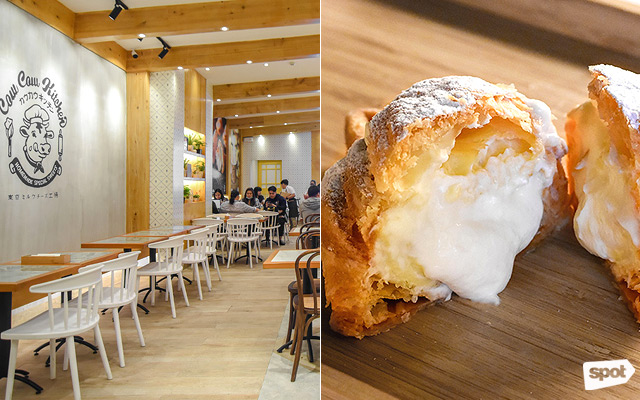 Tokyo Milk Cheese Factory Café set up shop in Ayala Malls Manila Bay back in November 2019 with a cozy, well-lit café decked out end to end in wood panelling and decorative dangling lights. They soon also opened a second branch at Estancia Mall in January. The Hokkaido dessert shop had diners everywhere thanks to the introduction of their fluffy-as-can-be Japanese Pancakes. Other fan-favorites include their flaky-on-the-outside, creamy-on-the-inside Milk Pie, but they also have savory treats and dishes like the Pork Mille-Fuille Furai and Molten Mozzarella Hamburg. Both branches are open for dine-in and delivery.
ADVERTISEMENT - CONTINUE READING BELOW
Tsuke-men
Stall No. 4, The Grid Food Market, Level 2, Power Plant Mall, Rockwell, Makati City
www.instagram.com/tsukemenph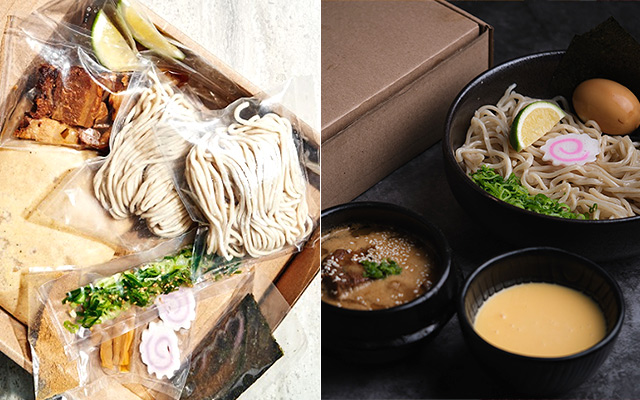 There's good ol' ramen, and then there's tsukemen—the ramen variation that has the noodles and soup served separately to keep the former from going soggy. You can savor its goodness at home with Tsuke-men's tsukemen kits, which have the broth, noodles, and toppings so you can assemble it by yourself (advanced cooking skills not required!). The plain Gyokai tsukemen is an excellent choice, but we're also especially big fans of the Gyokai with Cheese variant, which pairs the former with a creamy cheese sauce that balances out the broth's seafood flavor.
ADVERTISEMENT - CONTINUE READING BELOW
Txoko
102 Esteban Street, Legazpi Village, Makati City
Contact: 0956-047-3224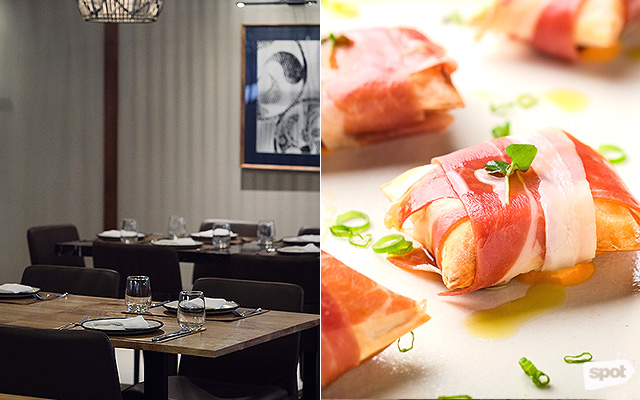 Hailing from the same folks that brought us Bar Pintxos is Txoko, which specializes in asador cooking—a.k.a. the Spanish counterpart of barbecue. You'll find grilled fish and meats like the lightly-charred-on-the-outside, succulent-on-the-inside Lapu Lapu y Callos de Calamari, and the uber-tender Cordero Lechal (suckling lamb). Also on the menu are Northern Spanish eats given creative spins, like the Pan con Tomate 2.0 that turns the Spanish classic tapa into a chic starter.
ADVERTISEMENT - CONTINUE READING BELOW
Wagyu Studio
Unit 201B 1/F The Finance Center, 9th Avenue corner 26th Street, Bonifacio Global City
www.instagram.com/wagyustudio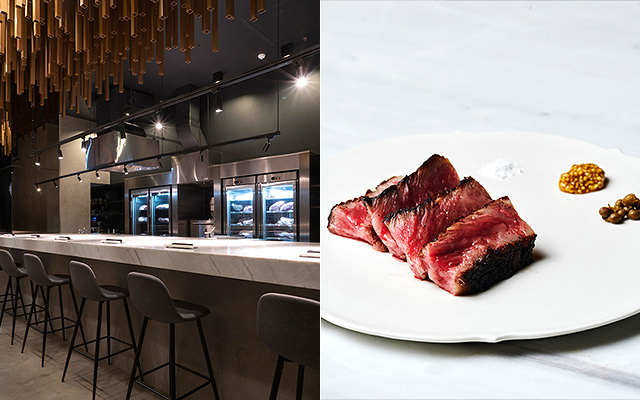 Wagyu always deserves a spot in the limelight—especially when it's served up as well as they do in Wagyu Studio. This little hub for top-quality beef is where you can find Chef Yoji Kitayama—who has worked for luxury hotels such as the Hotel Okura Amsterdam, Grand Hyatt Tokyo, and more—cooking up masterpieces with Wagyu front and center. Aside from a la carte dishes made with a Japanese touch, you can also head on to the yakiniku area for freshly cooked high-grade beef, or splurge on the tasting menu.
ADVERTISEMENT - CONTINUE READING BELOW
Wildflour's Wildflour to Go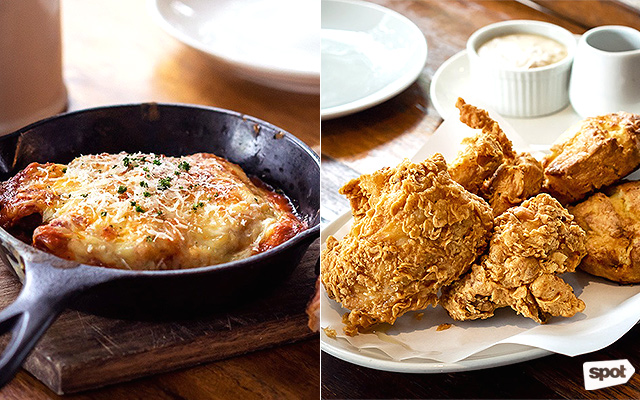 Wildflour-to-Go initially started as an Instagram account you could message for your Wildflour orders, then eventually evolved into a website that lists all their restaurants: Wildflour, Little Flour, Wildflour Italian, Farmacy, Wildflour Pizza, and Pink's. Aside from listing all their savory and sweet specialties (including their winning cakes—chocolate, specifically—and main dishes), they also carry pantry items and ingredients for your cooking needs.
ADVERTISEMENT - CONTINUE READING BELOW
Your Local's Buns
G/F Universal LMS Building, 106 Esteban Street, Legazpi Village, Makati City
Contact: 0917-589-4547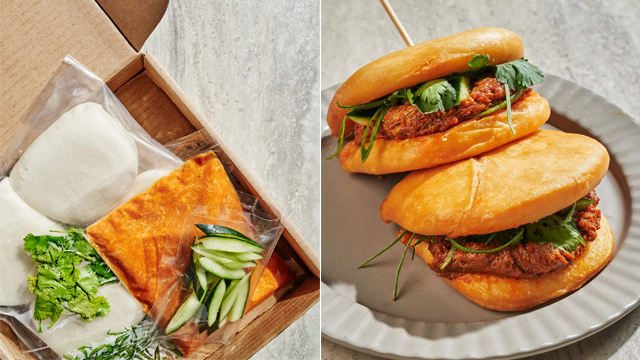 No meal at Your Local is complete without an order or two of their signature buns, and if you can't head out, you'll be happy to know you can also get it in meal-kit form. Choose from the Beef Rendang Buns or the Chili Crab Buns, both of which include mantou for frying, the meat filling, and other toppings so you can make their famous appetizers right at home.
ADVERTISEMENT - CONTINUE READING BELOW
Your guide to thriving in
this
strange new world.
Share this story with your friends!
---
Help us make Spot.ph better!
Take the short survey
More Videos You Can Watch
Load More Stories