10 Dark-Horse Contenders That Won Best Picture
Parasite joins a rather surprising list of unexpected winners.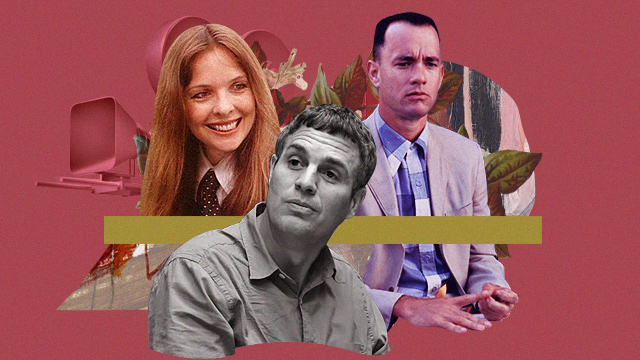 (SPOT.ph) Several aspects make a film work—the acting, the script, the production design, cinematography, and directing must come together to create one moving piece. They are all important in their own way, and films are often judged on these elements and how well they blend together to create one cohesive moving picture. One of the most prestigious awards a film can claim is the Best Picture at the Academy Awards, which is presented by the Academy of Motion Picture Arts and Sciences. Competition is tight, and only the best films of the year get nominated.
While all entries in the category are great in their own right, some—like The Artist in 2011—emerge as early favorites, and take home the prize. There are years when there's a clear winner (like in 2003 when The Lord of the Rings: The Return of the King got the award), and some viewers can conclude early on which film will get the Oscar. But the Academy can still be unpredictable and there are times when a dark horse comes out on top. For the first time in 92 years, a foreign language Asian film—Parasite—took home the Oscar for Best Picture, along with Best Screenplay, Best Director, and Best International Feature Film.
ADVERTISEMENT - CONTINUE READING BELOW
While it's certainly the most groundbreaking win in recent years, there have been other times unexpected entries clinched victory. These films are good on their own, of course, but it must be kept in mind that they had to beat out more popular and equally good competitors in the category. We list down 10 times the Academy awarded the Oscar to a film people loved, but didn't expect to win.
Here are 10 dark-horse Best Picture entries that brought home the award:
Green Book (2018)
2018 Best Picture winner Green Book takes place in 1962, and follows the tour of African-American classical and jazz pianist Don Shirley (Mahershala Ali) with the Italian-American bouncer and driver Frank "Tony Lip" Vallelonga (Viggo Mortensen). To help them on the drive, Don's label gives Tony a copy of the Green Book, a guide for African-American travelers. It is directed and co-written by Peter Farrelly, alongside Brian Hayes Currie and Vallelonga's son, Nick Vallelonga. Based on interviews and letters, the film serves as an examination of the politics that influence the mistreatment of African-Americans.
CONTINUE READING BELOW
Recommended Videos
The film received positive reviews and is a good watch on its own, but audiences were expecting Netflix original Roma from director Alfonso Cuarón to nab Best Picture that year. It was also up against Marvel film Black Panther, biographical crime film BlacKkKlansman, musical film A Star Is Born, biographical drama Bohemian Rhapsody, and period comedy The Favourite.
The Shape of Water (2017)
Guillermo del Toro's 2017 Best Picture can be summed up in one odd sentence: A deaf woman named Elisa Esposito (Sally Hawkins) falls in love with a humanoid fish (Doug Jones). It's quite the strange logline, but the film counters it with finesse by discussing themes of friendship, diversity, and acceptance through the help of a talented cast composed of Sally Hawkins, Michael Shannon, Richard Jenkins, Michael Stuhlbarg, and Octavia Spencer.
ADVERTISEMENT - CONTINUE READING BELOW
Christopher Nolan's war film Dunkirk, horror flick Get Out from Jordan Peele starring Daniel Kaluuya, and Greta Gerwig's directorial debut with Lady Bird starring Saoirse Ronan were strong bets for the awards but it ultimately went to The Shape of Water. Other competing entries for that year included Call Me by Your Name starring Timothee Chalamet and Armie Hammer, Darkest Hour, Phantom Thread, The Post, and Three Billboards Outside Ebbing, Missouri starring Best Actress Frances McDormand.
Moonlight (2016)
When you announce the winner for Best Picture, it's pretty hard to take back. Calling out the wrong film is a big no-no but that's exactly what happened: Warren Beatty and Faye Dunaway announced La La Land as the winner due to an envelope mixup, but La La Land producer Jordan Horowitz later cleared it up and gave it to the rightful winner of the night—Barry Jenkins' Moonlight. Announcement mishap aside, the film holds its own and is worth a watch. Moonlight follows the youth and eventual transition to adulthood of Chiron (Trevante Rhodes), an African-American man who grew up under less than favorable circumstances. The film discusses sexuality, identity, and abuse in every stage of Chiron's life.
It's the first Best Picture to feature an all-African-American cast, and it's also the first LGBTQIA+-related film to do so. Aside from La La Land, it went up against Dennis Velleneuve's sci-fi film Arrival, Denzel Washington's period film Fences, Mel Gibson's war film Hacksaw Ridge starring Andrew Garfield, David Mackenzie's heist film Hell or High Water, Theodore Melfi's biographical drama film Hidden Figures, Kenneth Lonergan's Manchester by the Sea, and Garth Davis' feature debut, the Australian film Lion.
ADVERTISEMENT - CONTINUE READING BELOW
Spotlight (2015)
Before we talk about the film, allow us to tell you what inspired it: The Boston Globe's Spotlight team, the oldest continuously operating newspaper investigative journalist unit in the United States. The team did a series of stories that uncovered systemic child sex abuse in the Boston area run and tolerated by numerous Roman Catholic priests. The said team later earned The Boston Globe the Pulitzer Prize for Public Service in 2003. The 2015 biographical film is directed by Tom McCarthy and features an ensemble cast composed of Mark Ruffalo, Michael Keaton, Rachel McAdams, John Slattery, and Stanley Tucci.
It went against Adam McKay's biographical comedy film The Big Short, Steven Spielberg's Bridge of Spies, John Crowley's historical film Brooklyn, Ridley Scott's sci-fi space film The Martian, Alejandro G. Iñárritu's survival drama The Revenant, and Lenny Abrahamson's book-to-movie adaptation of Room, but its biggest competition was George Miller's post-apocalyptic film Mad Max: Fury Road, who was expected to bring home Best Picture that year.
Birdman (2014)
Dark comedy and drama film Birdman or (The Unexpected Virtue of Ignorance) directed by Alejandro G. Iñárritu follows Riggan Thomson (Michael Keaton), a washed-up actor once famous for his portrayal of superhero Birdman in a '90s film trilogy. In an attempt to get his mojo back, elevate himself to a "serious" actor, and get rid of his association to Birdman, he devotes his time to writing, directing, and starring in a Broadway adaptation of Raymond Carver's short story, What We Talk About When We Talk About Love.
ADVERTISEMENT - CONTINUE READING BELOW
Richard Linklater's Boyhood was expected to win (a film shot from 2001 to 2013, following and documenting actor Ellar Coltrane's growth) but Birdman took home the prize. It beat out Wes Anderson's Grand Budapest Hotel, Clint Eastwood's American Sniper, Morten Tyldum's Alan Turing biographical film The Imitation Game starring Benedict Cumberbatch, Ava DuVernay's historical film Selma, James Marsh's Stephen Hawking biographical drama The Theory of Everything, and Damien Chazelle's Whiplash.
Forrest Gump (1994)
As Forrest Gump (Tom Hanks) himself once said, "My mom always said life was like a box of chocolates. You never know what you're gonna get," and while folks weren't expecting Forrest Gump to win Best Picture, it did just that at the 67th Academy Awards. The comedy-drama film directed by Robert Zemeckis is based on a 1986 novel of the same name by Winston Groom and follows Forrest Gump, a simple man living in Alabama who accidentally influences key events in American history without really meaning to.
The film is quotable and is easily a favorite, beating early favorite Quentin Tarantino's crime film Pulp Fiction. To this day, some find it hard to wrap their heads around the fact that Forrest Gump took the prize home. Other contenders in the category were Mike Newell's British rom-com Four Weddings and a Funeral, Robert Redford's historical film Quiz Show, and Frank Darabont's adaptation of Stephen King's novel The Shawshank Redemption.
Dances with Wolves (1990)
ADVERTISEMENT - CONTINUE READING BELOW
The 1990 epic Western film is directed by and stars Kevin Costner as Union Army lieutenant John J. Dunbar who goes to the American frontier to see it one last time. Based on the 1988 book of the same name by Michael Blake, the American film also captures the lieutenant's encounters with the Native American tribe of the Lakota people, which he learns more about and grows to respect.
Dances with Wolves earned favorable reviews from critics, and was also praised by viewers. It's considered one of the key influences that sparked the revitalization of the Western genre in Hollywood, but back then, many thought Francis Ford Coppola's The Godfather III would take home the biggest prize at the 63rd Academy Awards. If not that, Goodfellas from director Martin Scorsese was a close second. Dances With Wolves still got Best Picture though, and won over Penny Marshall's Awakening and Jerry Zucker's romance-thriller film Ghost.
Annie Hall (1977)
Considered to be Woody Allen's best work, Annie Hall stars Allen as Alvy Singer, opposite Diane Keaton who plays the titular Annie Hall. Comedian Alvy looks back on his relationship with Annie, and begins to retrace his steps in an effort to find answers as to why he and Annie broke up. The film is a backtrack of his past relationships—as well as Annie's—and explores his ever-changing approach to love and life.
It went up against Herbert Ross's rom-com The Goodbye Girl and ballet-drama film The Turning Point, Fred Zinnemann's Holocaust drama film Julia, but its biggest competition came in the form of science-fiction film Star Wars, directed by George Lucas. At that time, Star Wars did the unimaginable and built different worlds in a galaxy far, far away—many were expecting it to take Best Picture home because of its groundbreaking feats in visual effects, genre, and direction. Annie Hall, too, was a great film in its own right, and has gone on to be a big influence on the romance and comedy-drama genres. Ultimately, the Academy awarded Star Wars for its technical milestones in filmmaking, and gave Best Picture to Annie Hall.
ADVERTISEMENT - CONTINUE READING BELOW
Rocky (1976)
You might have seen Sylvester Stallone in several action films, but this is where he got his big break. He stars in and directs Rocky, which follows the titular Rocky Balboa, a man who makes a living by being a collector for loan sharks and getting into fights for low pay. When world heavyweight champion boxer Apollo Creed (Carl Weathers) chooses him at random for a fight, Rocky rises to the occasion to prove his worth. No one's expecting Rocky to win against the champ, the same way no one saw Rocky taking best picture over Alan J. Pakula's Watergate-inspired film All the President's Men and Sidney Lumet's satirical film Network, which were both leading the nominations at that time.
It also beat out Martin Scorsese's Taxi Driver, which won the Palme d'Or at the Cannes Film Festival that year, and Hal Ashby's biographical drama Bound for Glory.
Parasite (2019)
If you've never watched Bong Joon Ho's Parasite and you ask people who have to tell you what it's about without spoiling it, you're likely to end up with a vague answer, if not a non-answer altogether. We'll explain it as simply as possible, sans spoilers: Kim Ki Woo (Choi Woo Shik) lives in a sub-basement home with his family. When he gets the opportunity to tutor the rich Park family's daughter, he creates a web of lies to get the rest of his family hired at the luxurious Park estate. They sell the illusion with success, until it all comes crashing down.
ADVERTISEMENT - CONTINUE READING BELOW
In the 91 years the Academy Awards has been around, Best Picture always went to an English-language film. Sure, a British film like The King's Speech won before, but it was still in English. So when 2019 Palme d'Or winner Parasite—which features an all-Korean cast and is shot entirely in the Korean language—was included in the nominees for the category, people celebrated the success, but weren't expecting it to win. It was going against Todd Phillips's Joker, Greta Gerwig's Little Women, Taika Waititi's Jojo Rabbit, Martin Scorsese's The Irishman, Fernando Meirelles' The Two Popes, Quentin Tarantino's Once Upon a Time in Hollywood, Noah Baumbach's Marriage Story, and James Mangold's Ford V Ferrari. Everyone had a good chance of winning, but Sam Mendes' 1917 was an early favorite and was expected to take home the prize.
Parasite went on to win Best Picture, but it also brought home three other Oscars: for Best Screenplay, Best Director, and Best International Feature Film. Bong Joon Ho got four Oscars in one night; the only other person to have done this was Walt Disney in 1953.
Share this story with your friends!
---
Help us make Spot.ph better!
Take the short survey
Load More Stories